Spiral Art is an interesting element that can be incorporated into various crafts and DIY projects. Add beautiful spiral patterns to cards, bookmarks, festive decorations, drawings, installation art, and more!
FEATURES:
Great For Kids: Combines the principles of art and mathematics. Helps to encourage creativity and allows kids to experiment and learn practical geometric concepts.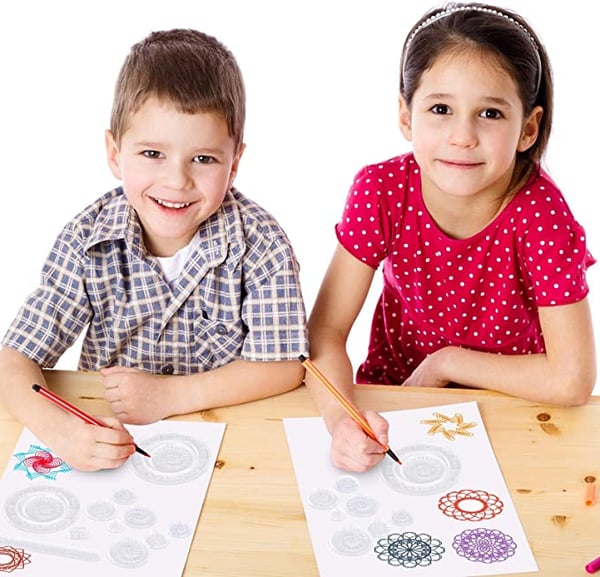 Continuous Fun: Everyone can be an artist simply by following the rotation! Able to entertain your kids for hours as they can produce new patterns and enhance the design by switching colors and gears.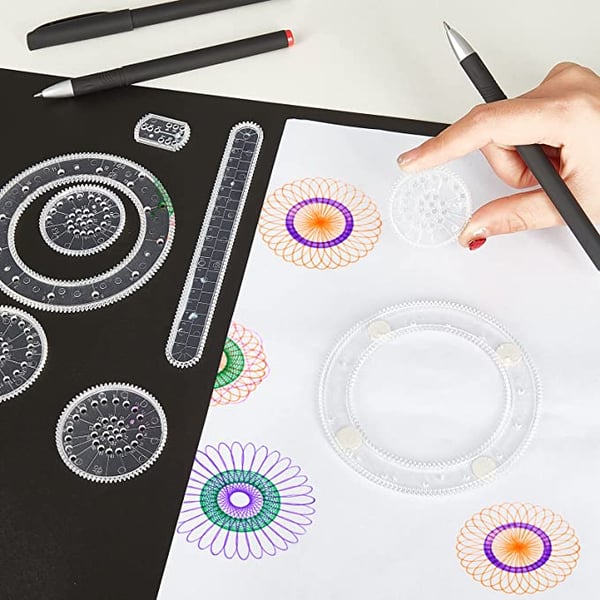 Safe To Use:The edges are smooth and not sharp which is completely safe to use.
DETAILS:
Specification: The Spiral Art set features 15 wheels and 4 shaped wheels in all-new unique shapes, as well as 2 rings and 1 rack.
PACKAGE INCLUDES:
1 x Spiral Art Clear Gear Geometric Ruler(22 pcs)