Realistic Duck Simulation:
This toy that looks like a real duck is a cat catcher, keeps your kitty on her paws and engages in real time, relieves boredom and loneliness, and promotes cat movement when you leave the house.
Interactive Fun for Cats:
Every time your feline touches this cat kick toy, the automatic built-in motion sensor will activate and the cat duck toy will flap and vibrate like a real duck, inviting your cat to kick and play.
A Duck That Quacks:

Make play fantastic with the fluffy duck, which makes lifelike quack sounds once playtime begins, beckoning every bat, bite, chew, and chase!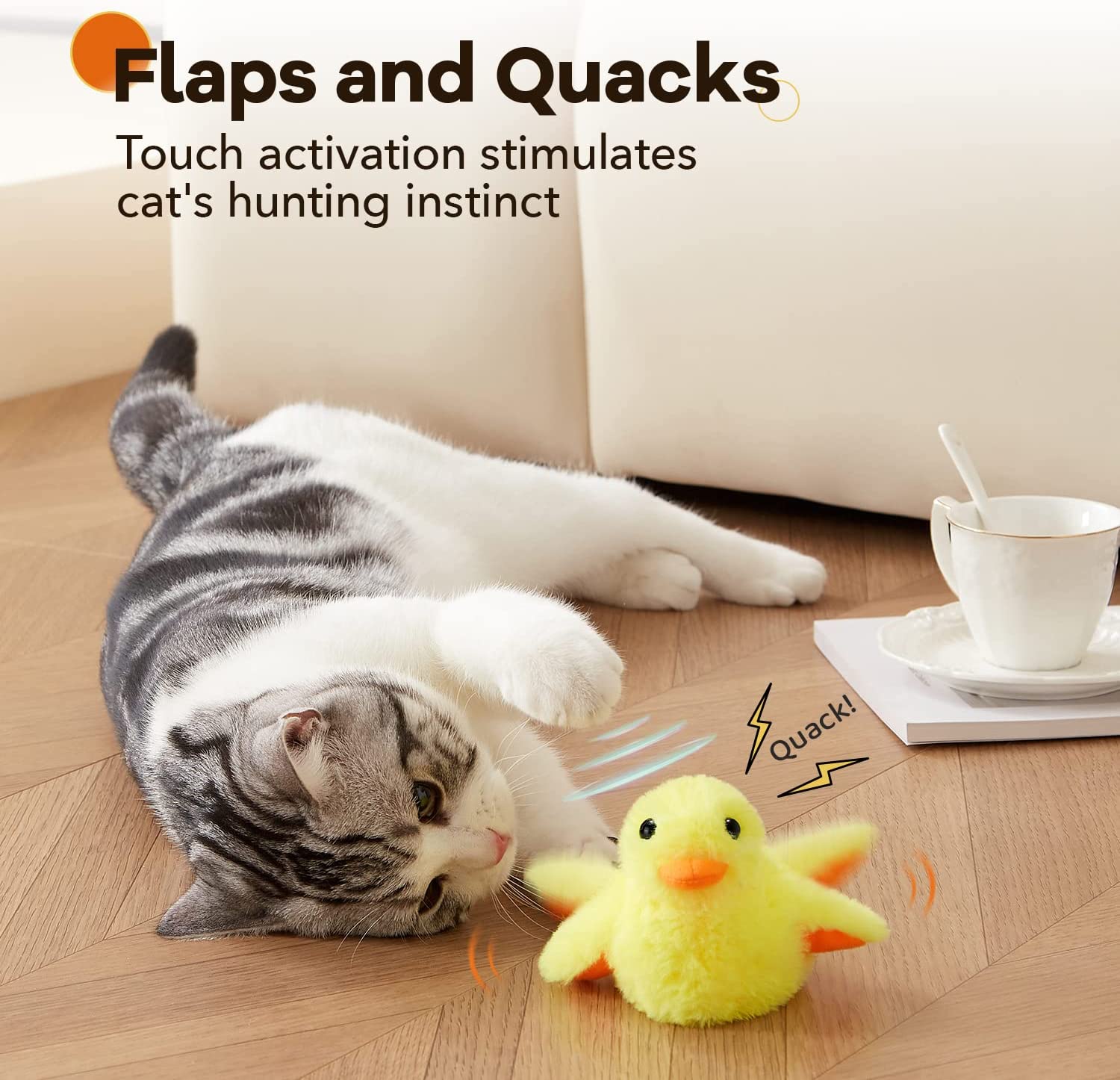 Cozy & Fun:
This cat toy is made of soft durable plush for your kitten to wrestle, swat, bat and snuggle. You can put catnip in it, most cats can get excited and happy at the smell of catnip.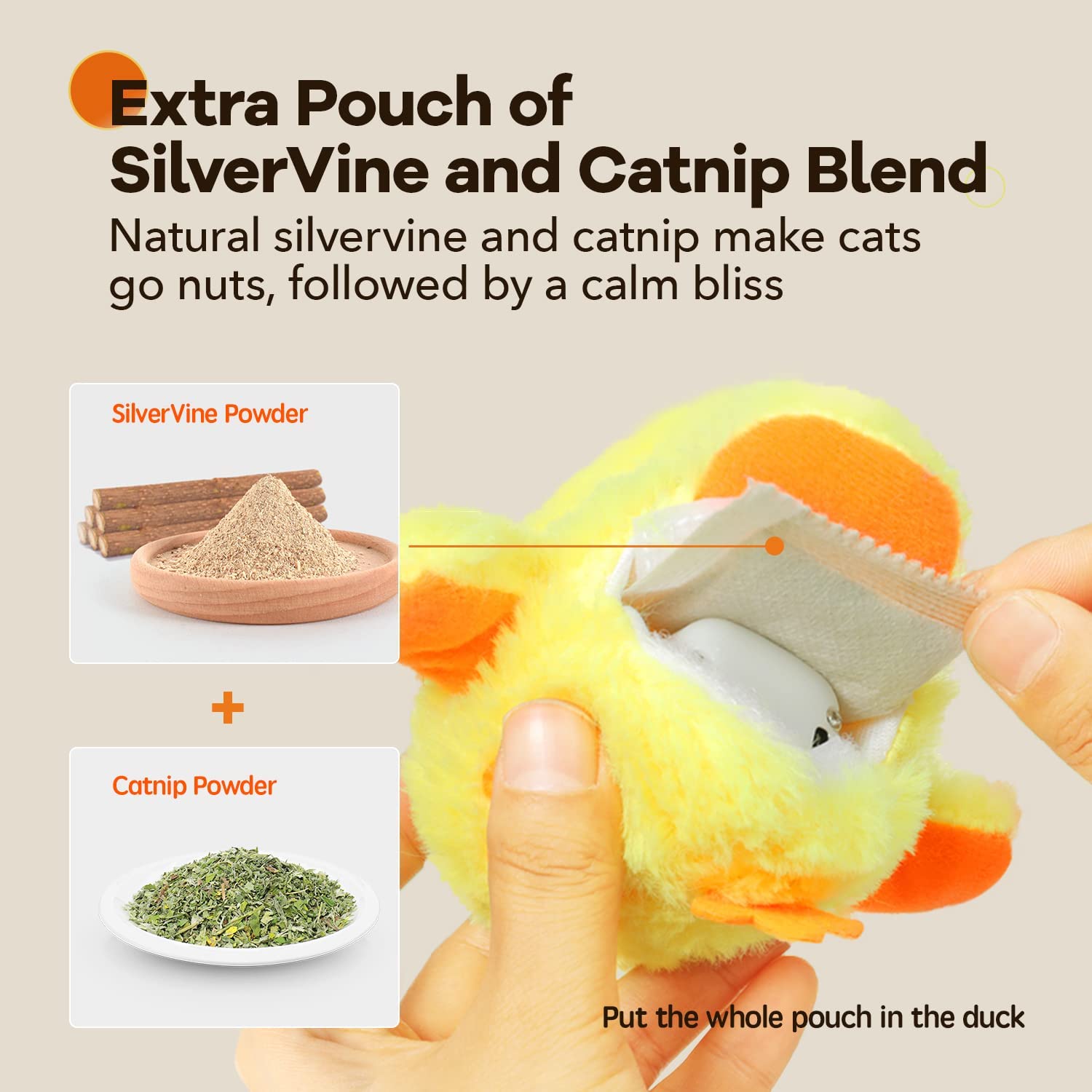 USB Chargeable:
This toy is USB chargeable which saves you from the hassle and costs to replace batteries. USB cable is included in the package. The duck will stay dormant and quiet to save battery power when left alone.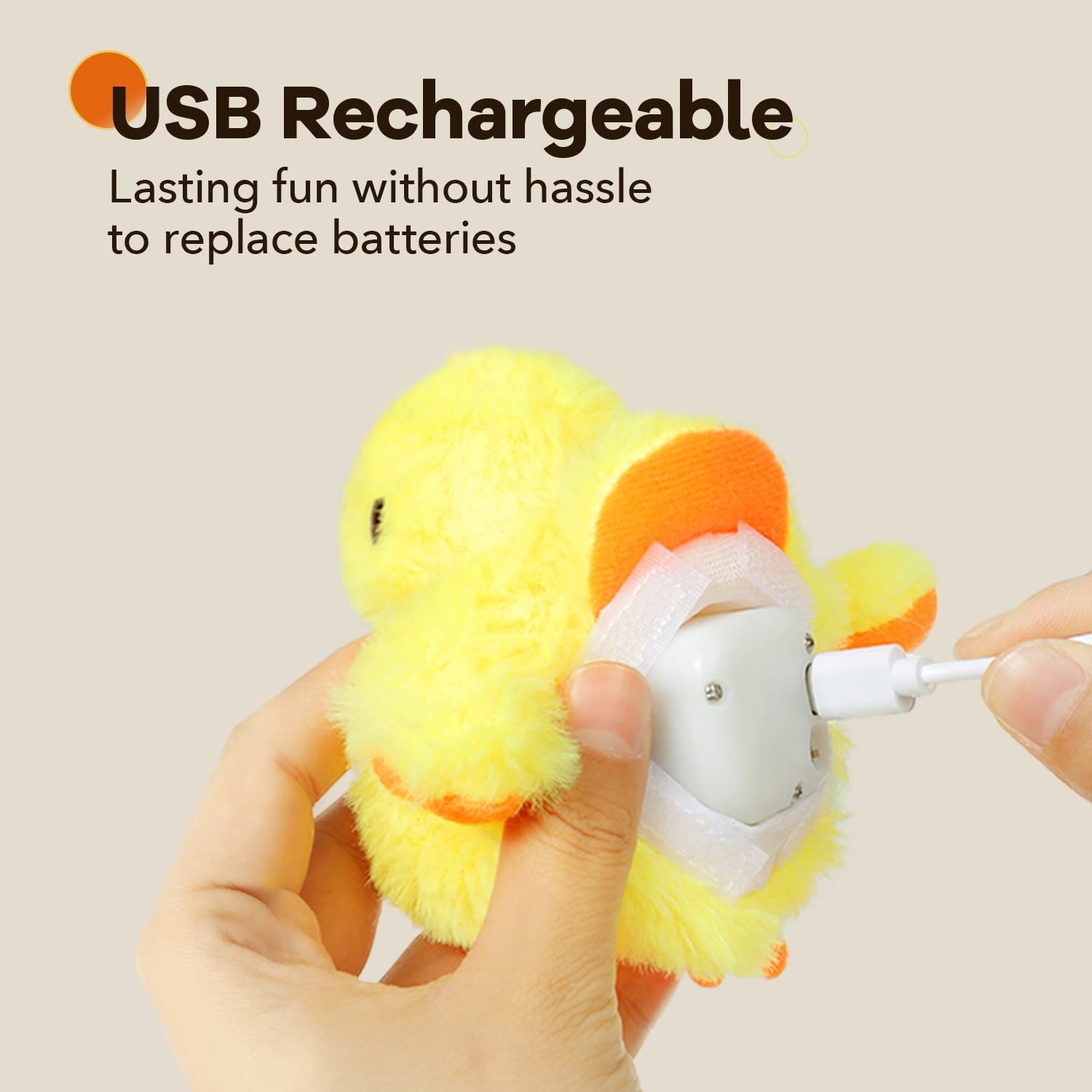 🎁Perfect Thanksgiving, Christmas and New Year gift for pets.🎁
👜PACKAGE INCLUDES:
Cat Toys Rechargeable Flapping Duck*1
Usb charging cable*1
Size: 150*120*80mm