Our toy can bring you different surprises, as long as you squeeze it, the mouse's head will stick out from the cup, this kind of toy can relieve stress or anxiety and make you feel stable. It has a very realistic appearance, just like real cheese. It is a good squeeze toy for you to release stress, you can stretch it in your hand, which is very fun.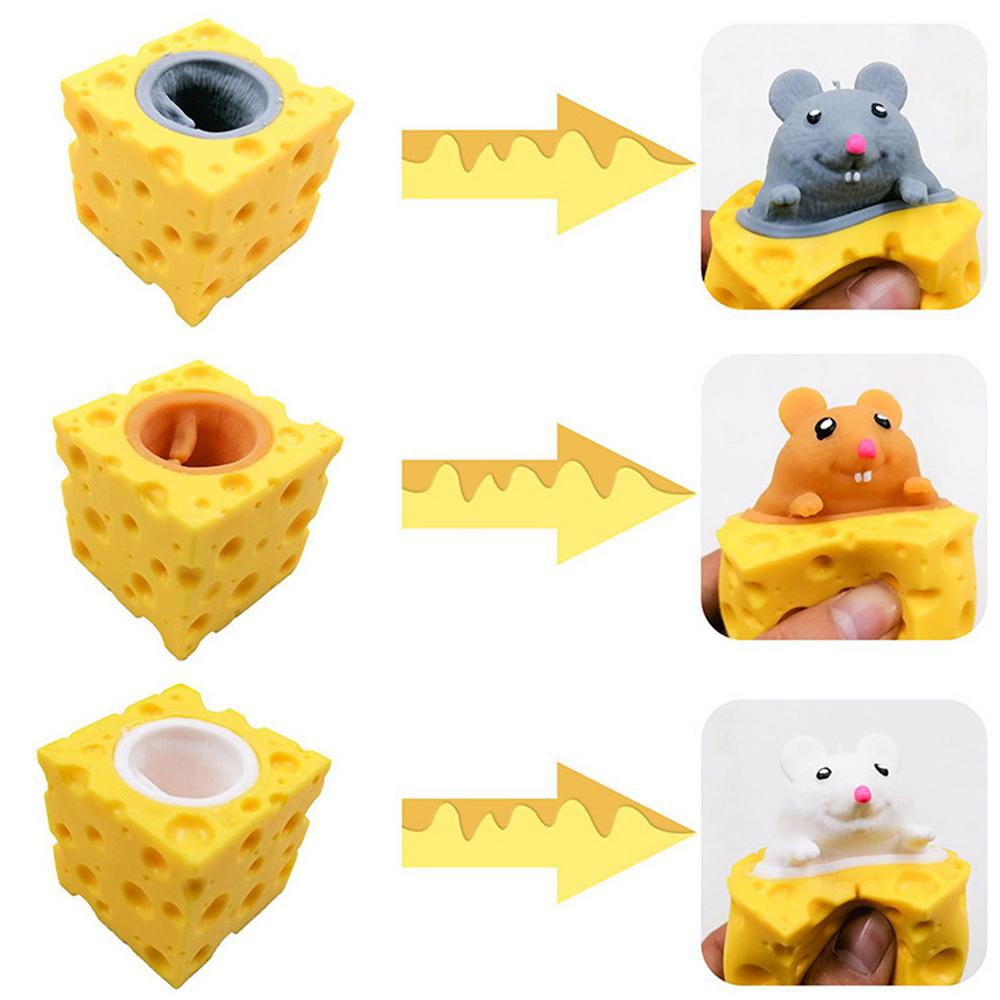 Washable Materials: These soft extruded toys can withstand pressure and pressure. After regular use, they should be cleaned with detergent, warm water and air drying.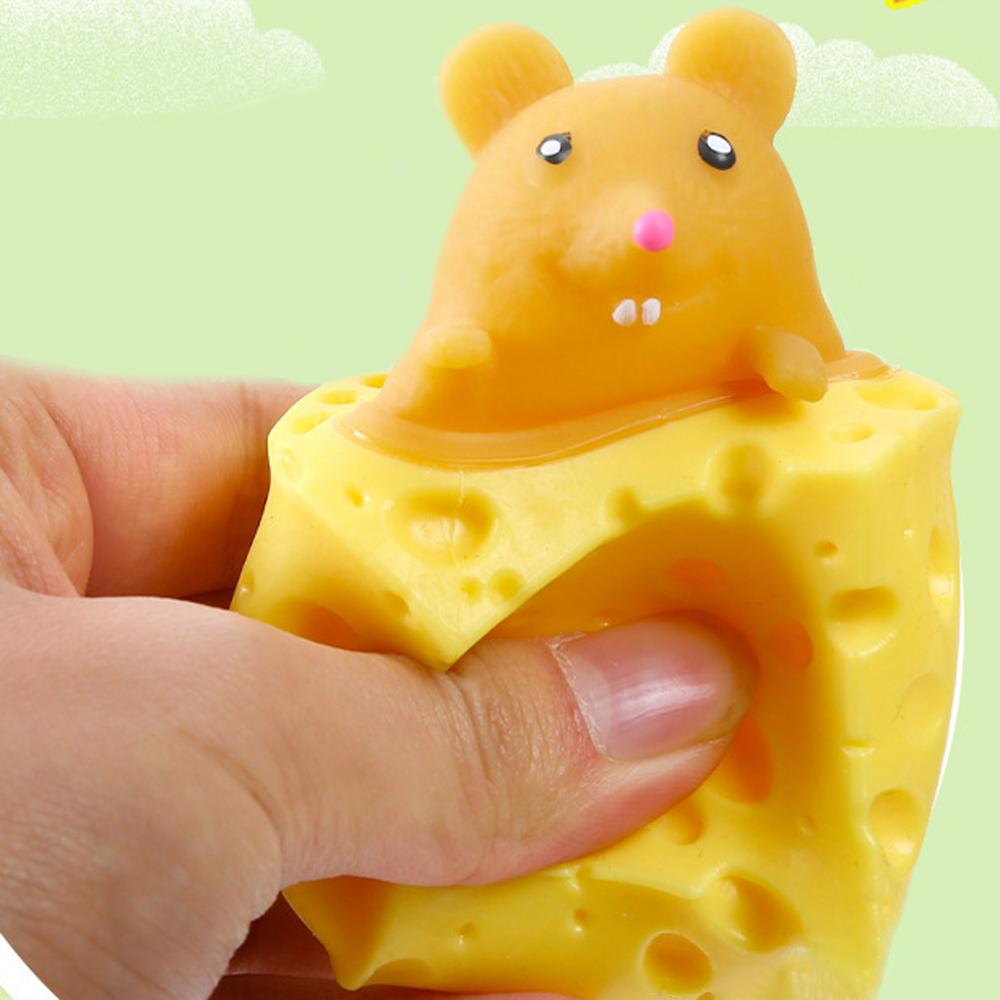 Convenient to Carry: The soft office pressure toy is small and portable, and can be played in the car or anywhere. These soft toys are easy to clean when they are dirty.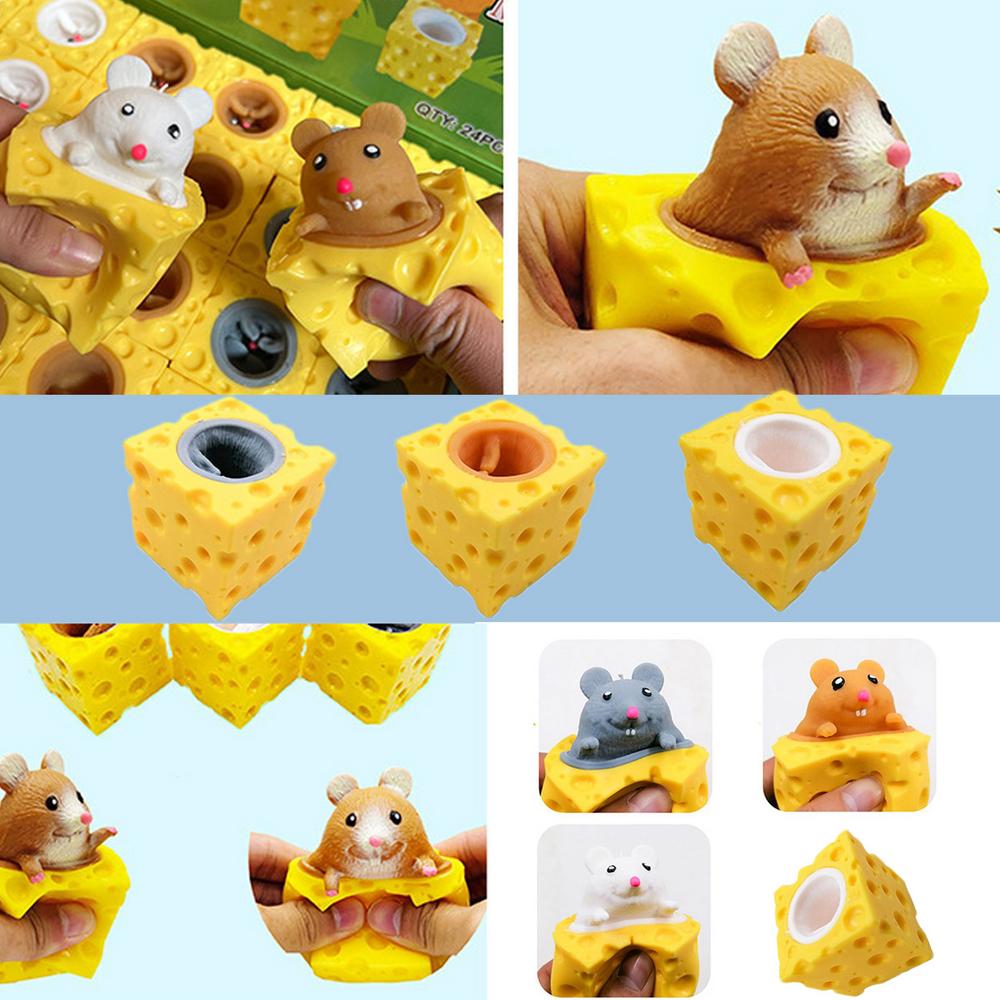 Wide range of Uses: This decompression toy can be used as a filler for gift bags, Easter eggs, Halloween, Christmas, etc. Good gifts for children and friends.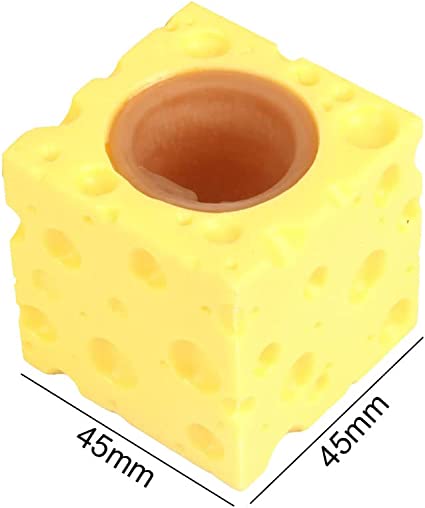 Material: TPR

Size: 5*5*5*CM

Weight: about 70g

Color: White/Grey/Brown