Looking for the best husband, dad or boyfriend gift? This docking station will keep his essentials together. Great Fathers Day Gift for dad and husband. Useful tech lover wood gift box for men.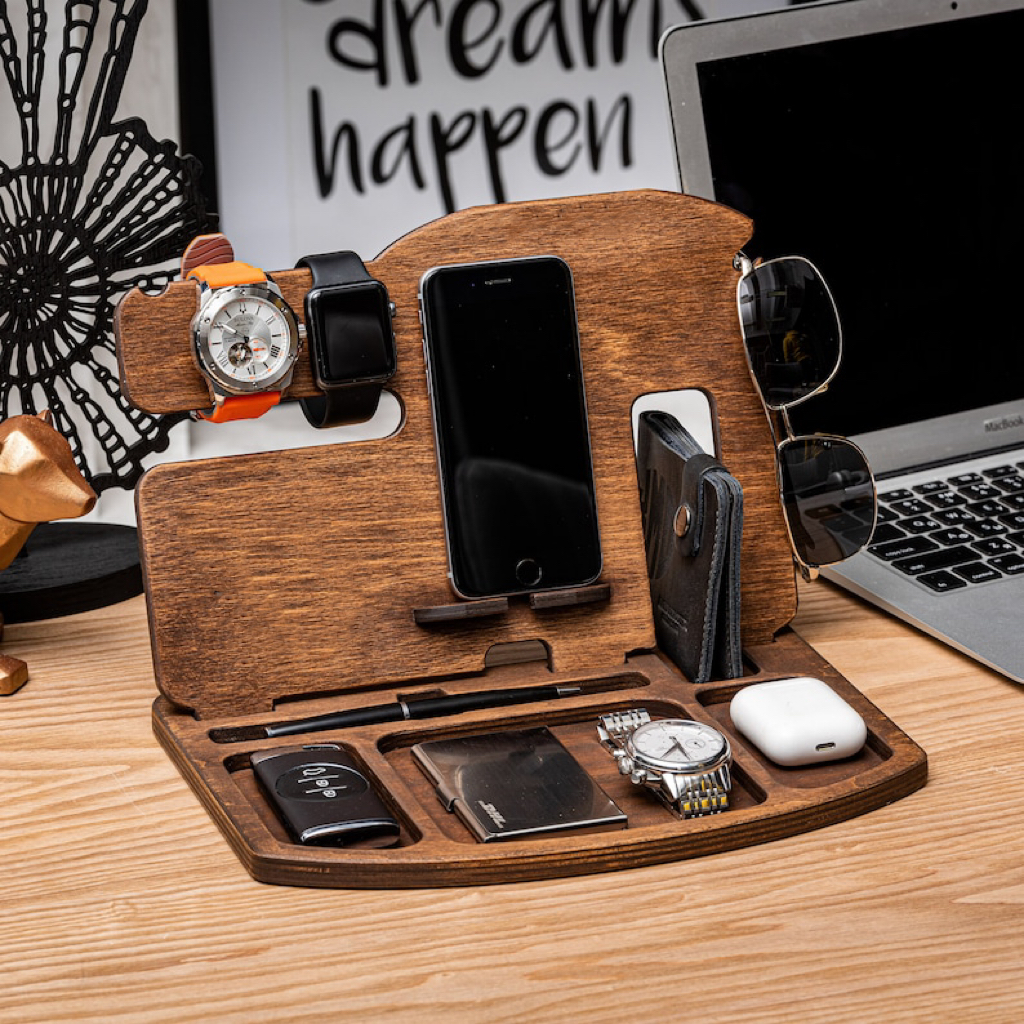 Use it as a home office Personalized docking station and ta-da! everything is in its place!
Equally perfect as a home-office men organizer, Him Birthday Gift or Gift for Birthday.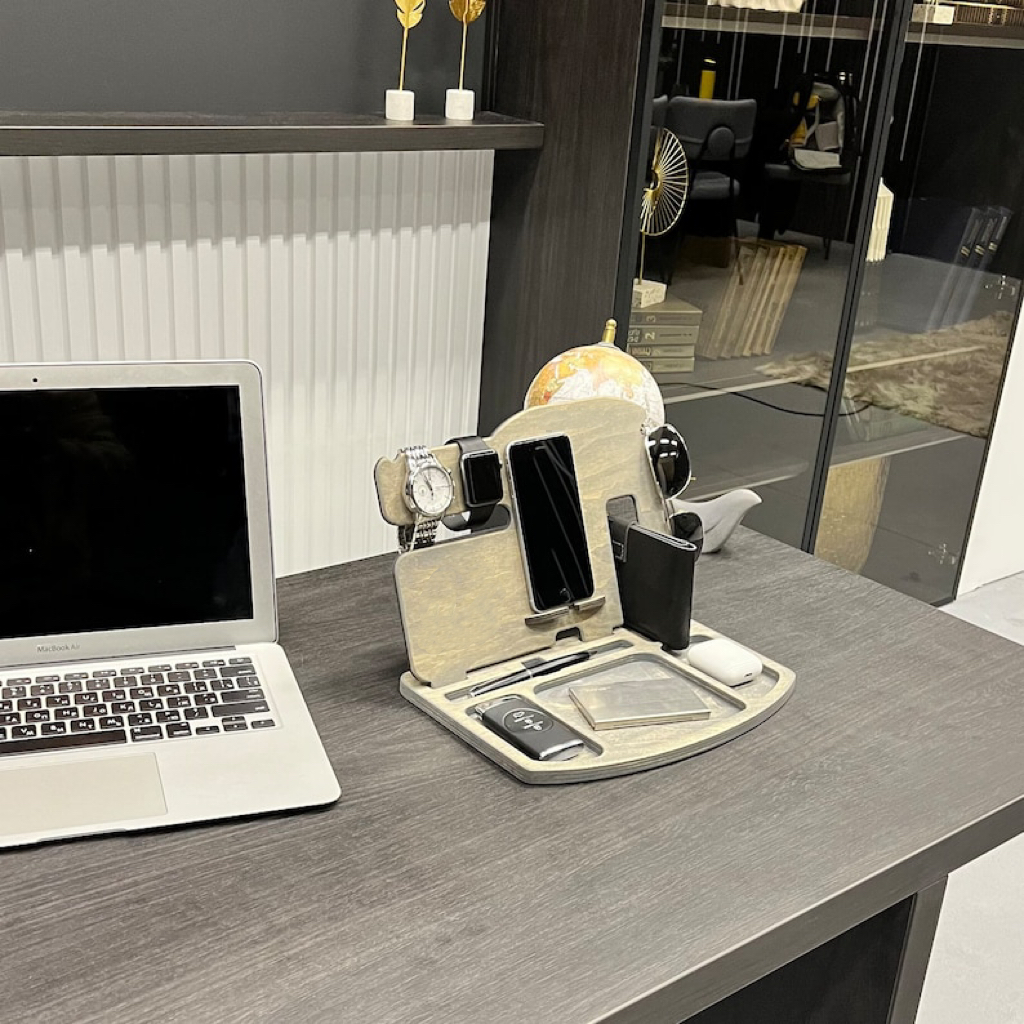 This men organizer makes an ideal Gift for Him, mens wood valet tray, mens gift box or even who have everything.
• This phone stand is a practical Gift for Birthday, dads gift or Gift for husband
• Good choice for friends, families or Anniversary Gift
• Compatible with iPhone, Samsung, Android, any phone cords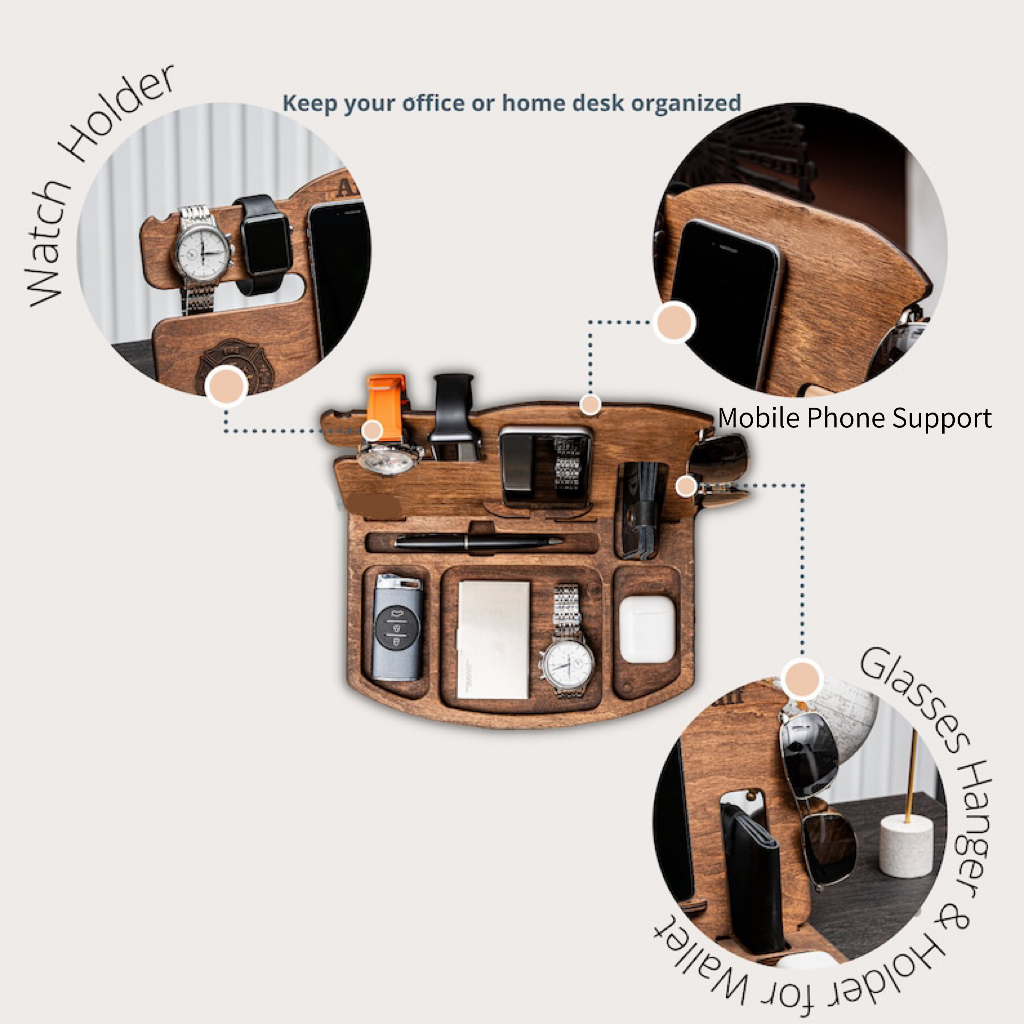 ALL NATURAL AND DURABLE
• Handmade of high-quality birch plywood, this men organizer is sturdy and will last through the years
• It's polished, well-oiled and painted by hand. Super-smooth pleasure to the eyes and to the touch
• Available in 3 colors — Ebony, Dark walnut, Weathered gray
SIZE
• Length: 11 inches / 28 cm
• Width: 8 inches / 20.5 cm
• Height: 8 inches / 20.5 cm
ASSEMBLING
• This phone stand will arrive in 2 parts (disconnected for shipping purposes) — back and base
• Insert back into base (as shown in the picture) and you'll assemble your tech lover gift easily