Three-sided soft toothbrush
Thanks to three sides and all-round cleaning design, this tooth brush is time-saving and efficient for you to use and can better clean of every corner of the teeth.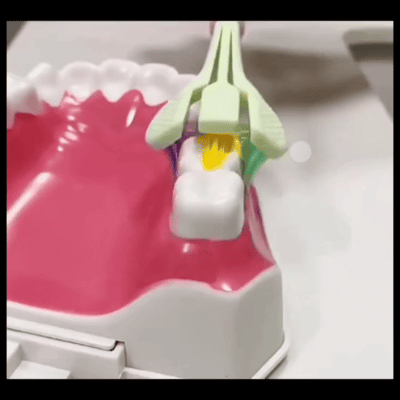 Ordinary toothbrushes can't be cleaned deeply by brushing only one side, and the three-dimensional 3D brush head can complete the perfect cleaning in one step.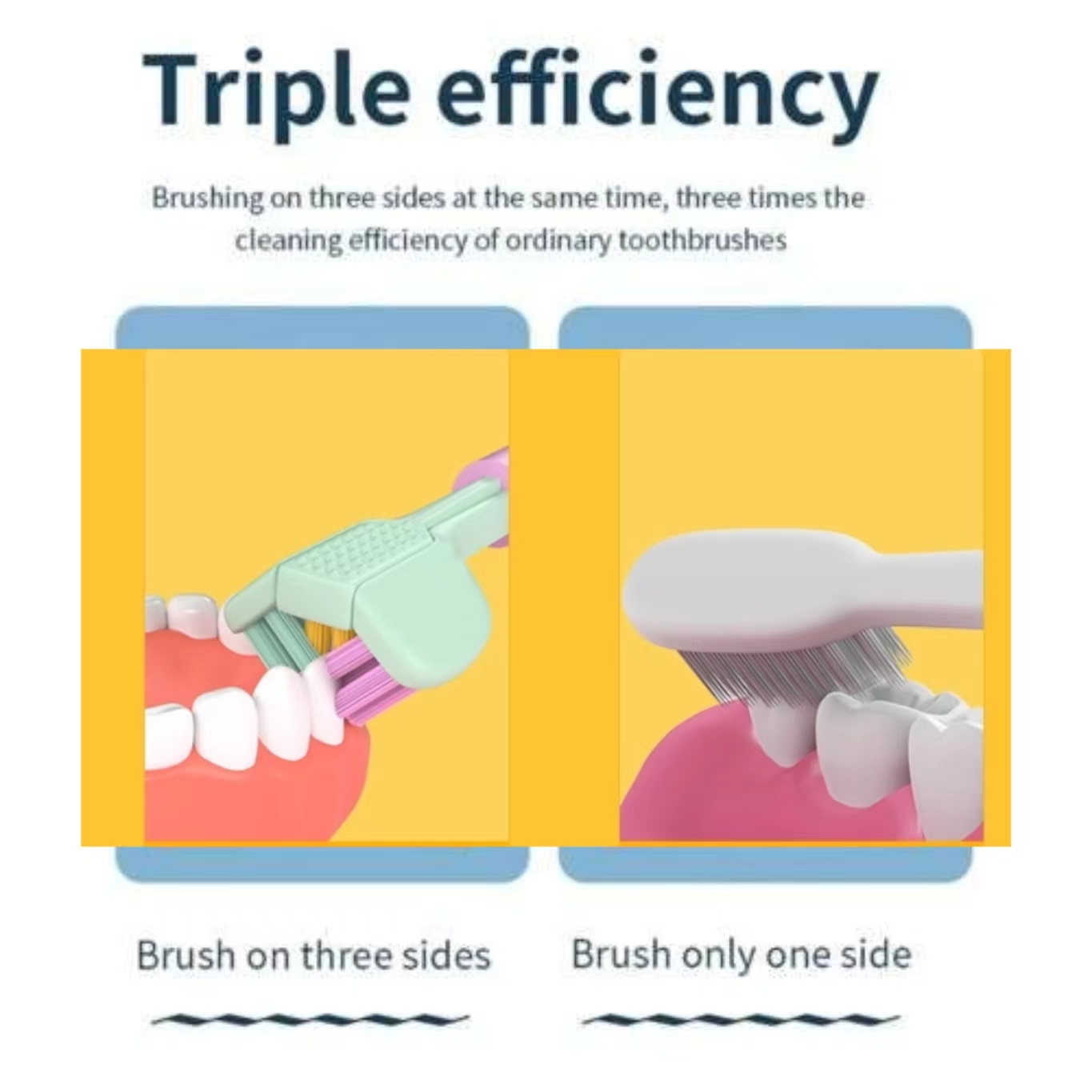 PBT bristle sliding head, 90% softer than ordinary bristles, bristle head round firm treatment, does not hurt the gums.
✅Safer ✅Cleaner ✅More Professional
❌No need to study hard to brush your teeth❌
❌No need to worry about the bad effect❌
❌No need to spend more time❌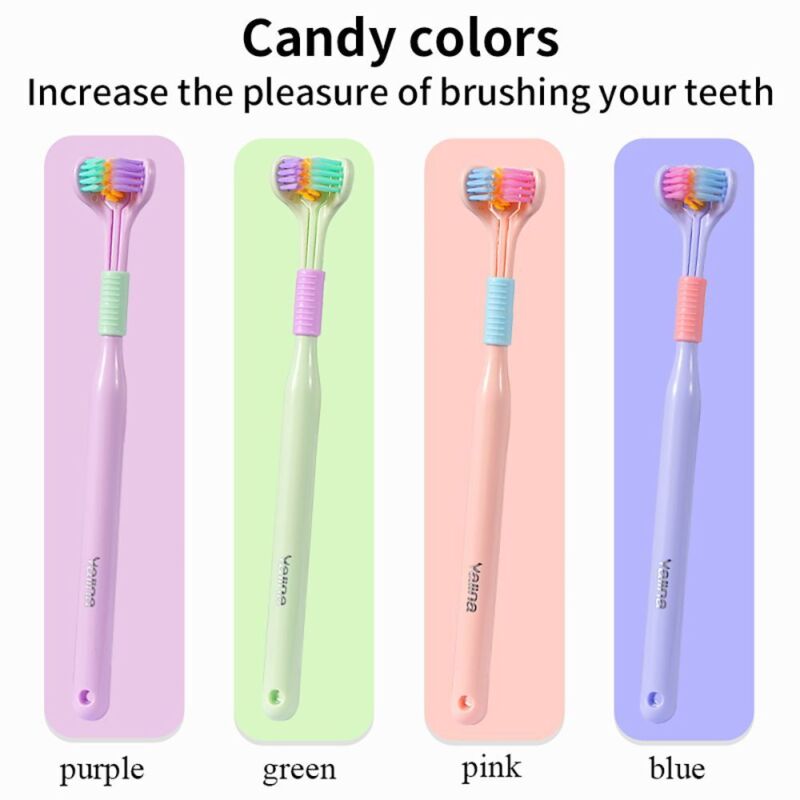 The more you buy, the more discounts you get. It can be used for regular replacement and given as a gift to relatives and friends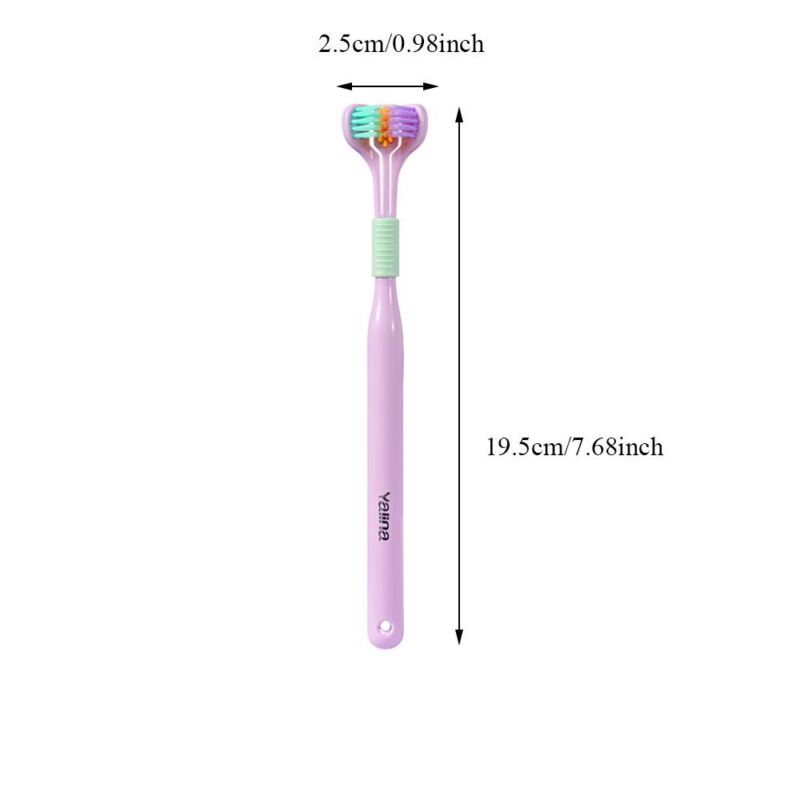 Type: Adult Toothbrush
Size: 19.5x2.5cm/7.68x0.98inch
Material: PP, PBT
Features: Durable, Soft Bristle, Anti-slip, Three Sided, Efficient,Back with Tongue scraping
Color: Purple/Green/Blue/Pink