DESCRIPTION
【High-Precision Measurements】
-The Laser Distance Meter has a high precision of ±0.0015m and a wide measuring range of 131ft, making it perfect for measuring in tight spaces or over long distances.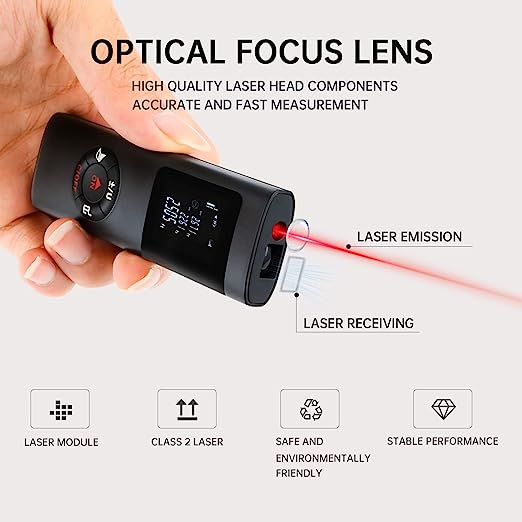 【Multiple Unit Conversions】
-With the Laser Measuring Tool, you can easily switch between 3 units of measurement- M/IN/FT. This feature is perfect for those who work with different measurement standards or need to make quick unit conversions.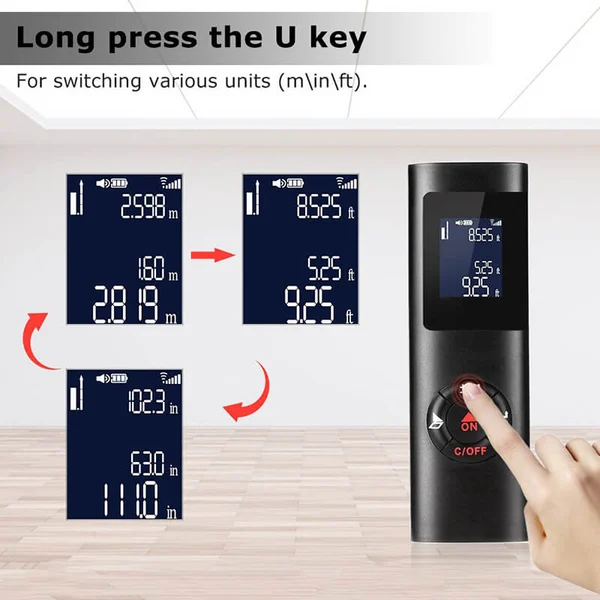 - The Portable Laser Distance Meter has a quick response time of 0.1-3 seconds, allowing you to get accurate measurements in real-time. Its high-quality laser technology ensures that you get accurate results even in low-light conditions.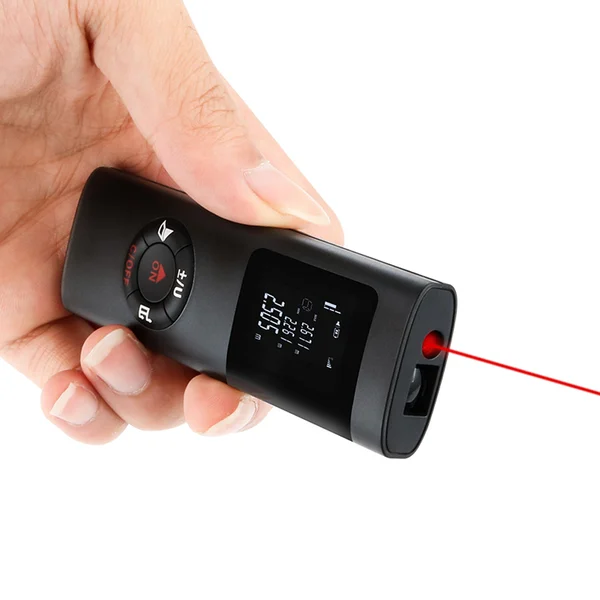 - The Laser Measure Tool is designed with a durable alloy exterior that is resistant to shocks and drops. Its compact and lightweight design makes it easy to carry around in your pocket or toolbag, making it perfect for contractors, engineers, and DIY enthusiasts. Water Resistant and dust-proof function protect the laser distance measure to the maximum extent; Rechargeable battery, 3000-5000 usages with a full charge.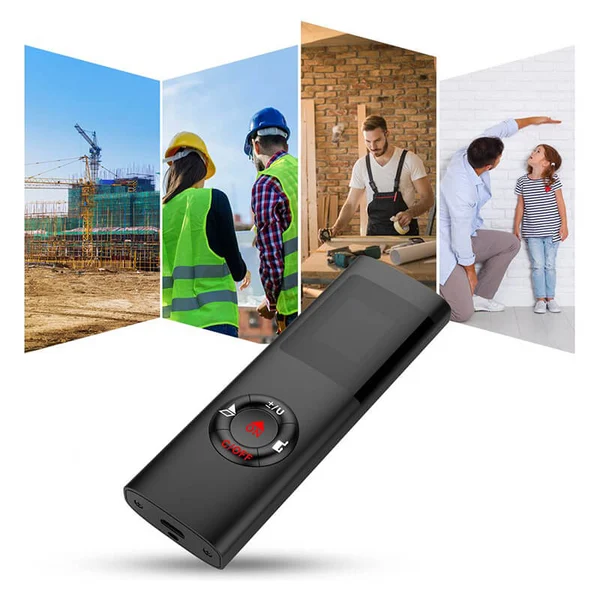 - The Laser Distance Meter is not only a high-precision measuring tool, but it's also equipped with several additional functions such as area, volume, and Pythagorean Theorem calculations. This feature-packed tool is perfect for a wide range of applications, including construction, interior design, and DIY projects.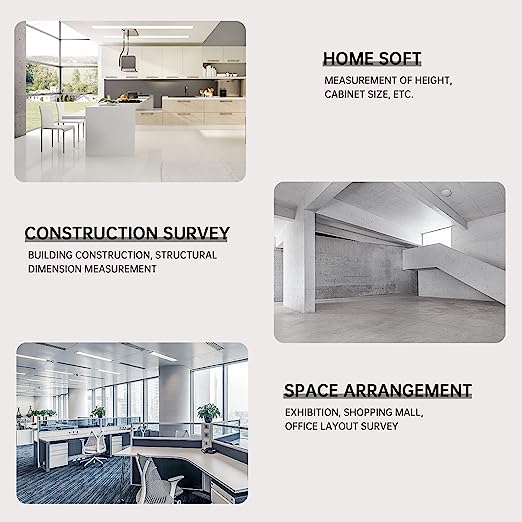 - Laser Measuring Device 131ft; User Manual; Portable Bag; USB data cable; Package Box (Ideal gifts for family and friends)
Specifications:
Material: ABS + PC
Size:140*70*40mm
Package include:Laser Distance Meter*1PC