American bike beer can chicken
This bad ass Patriot chick doesn't want anyone to tell her what to do. She ran a way from home at a very young age and has something to prove.
This rebel biker loves to feel the thrill of having hot air blowing over her crispy golden skin! Thankfully, this stand comes complete with sunglasses to help your chick deal with the heat!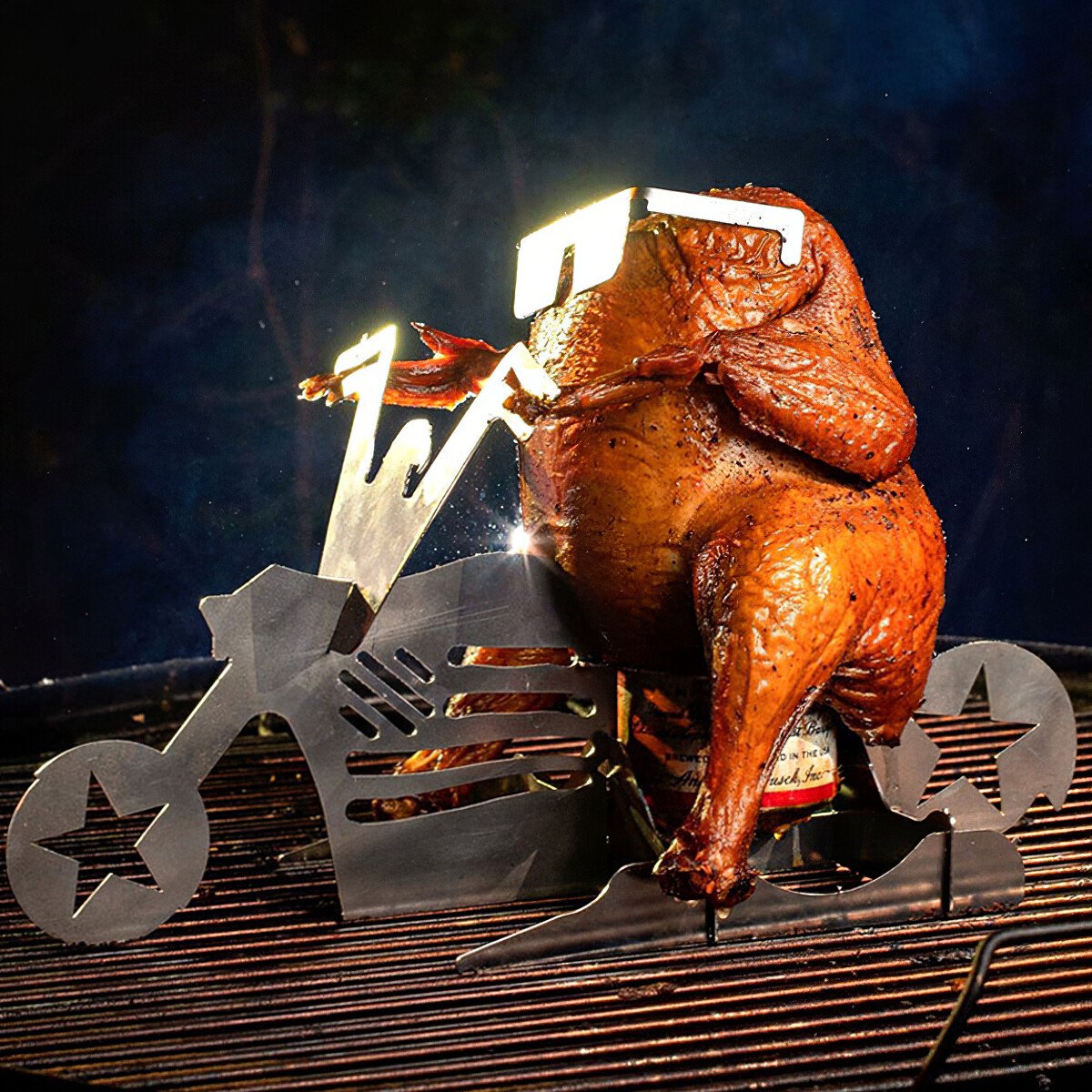 Imagine how impressed your friends will be when you show up with this freedom RIDER motorcycle!
This beer can chicken stand will be the hot topic of parties.
All your friends will be salivating from their mouths when you bring the hottest chick to the BBQ!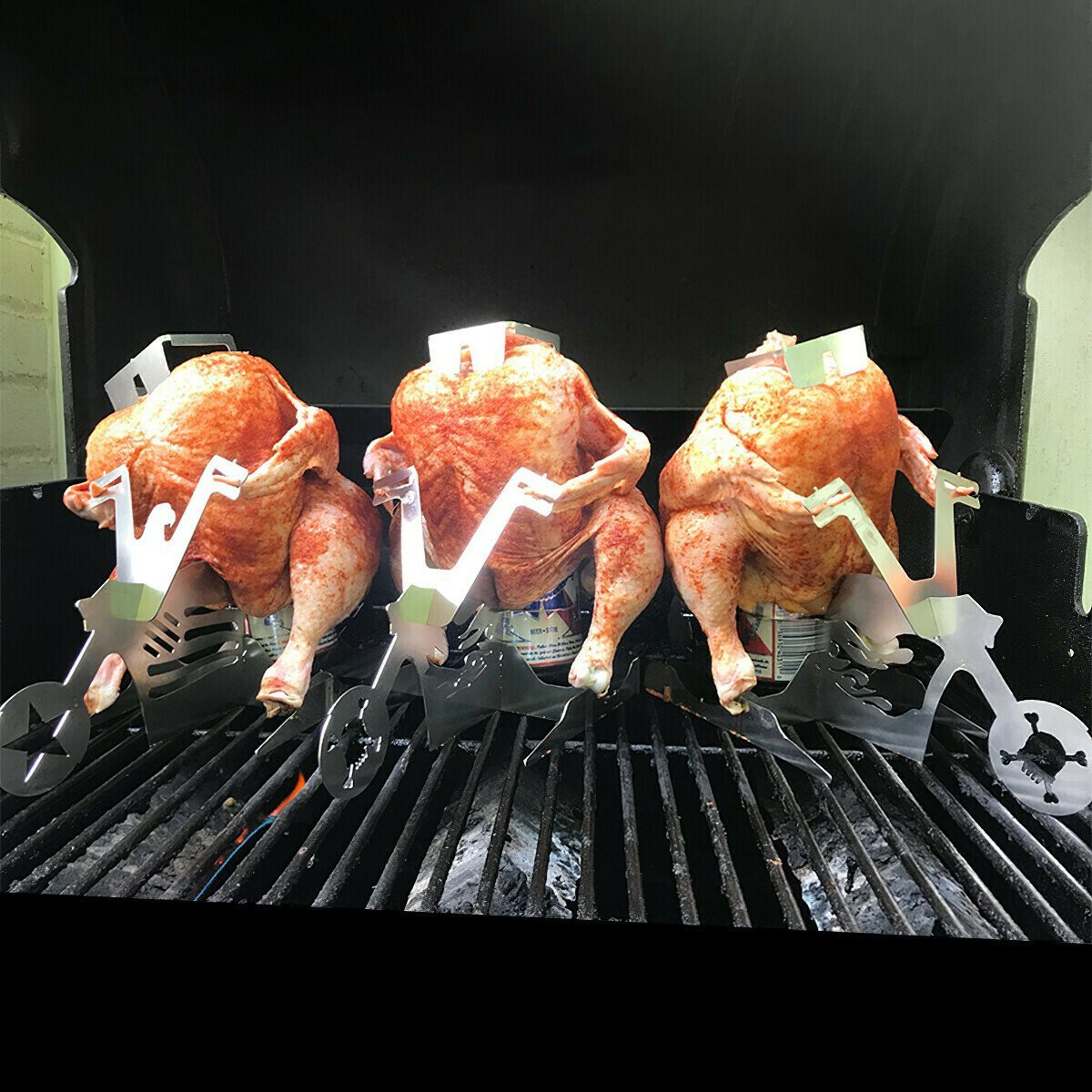 Perfect BBQ tool for backyard parties, cottage gift, Thanksgiving, Christmas gift, Fathers day, for the "hard to buy for person"! Entertain your friends with this funny chicken holder!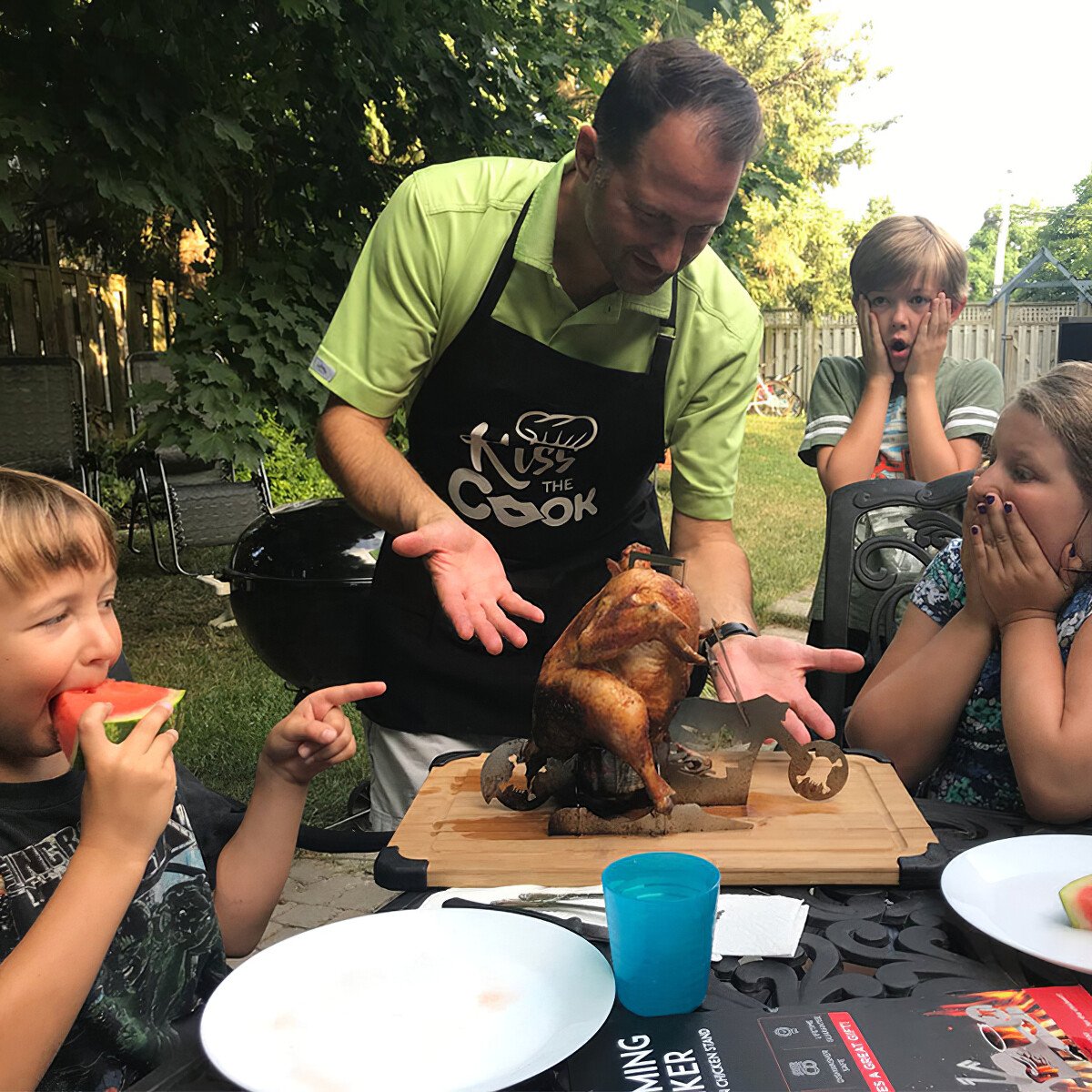 Cooking beer can chicken is easy! And roasting chicken on a bbq, grill or oven is the best way to cook a chicken! Here are the basic instructions: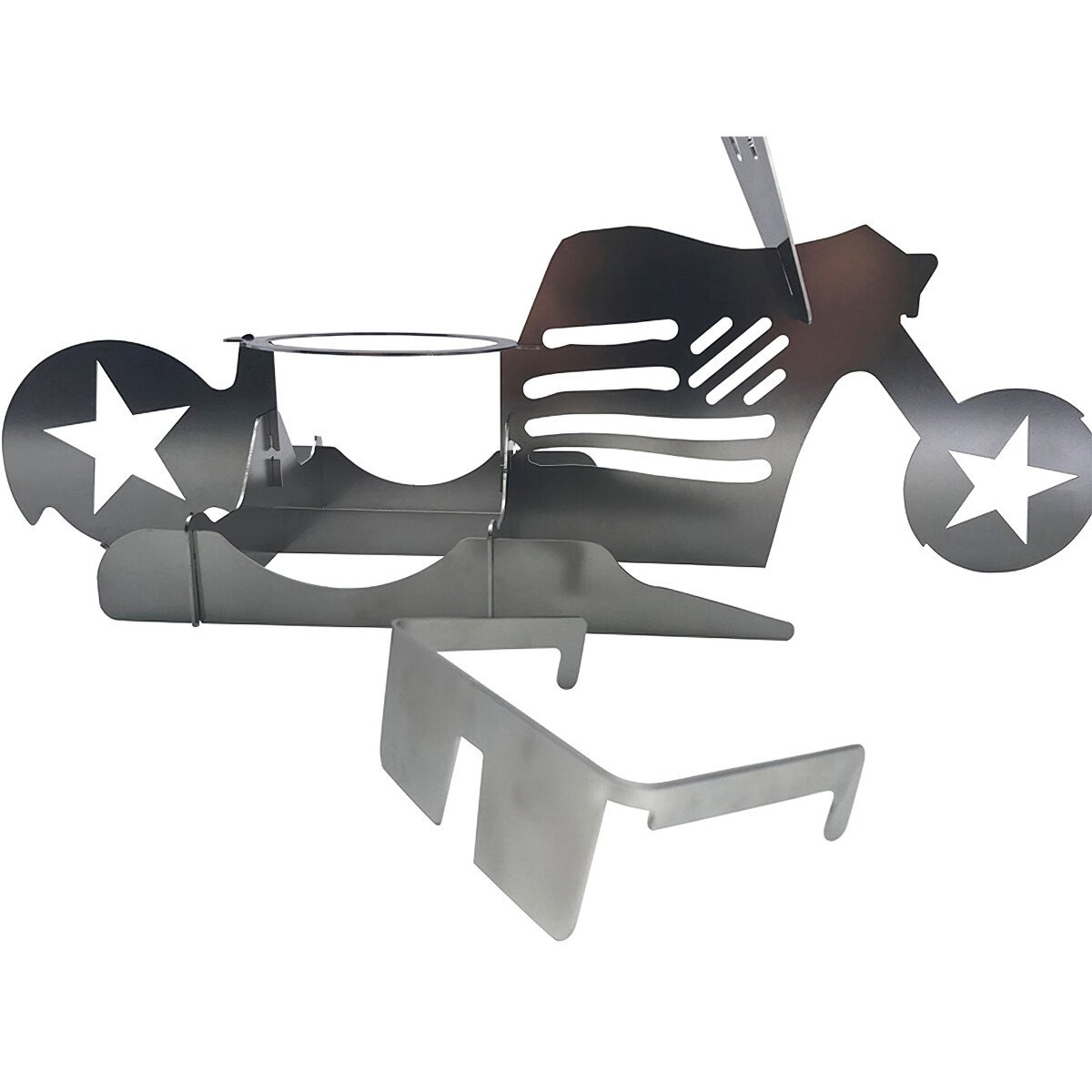 Things you need:

- Beer. I like to start with 24 of them, some doctors say you can never have too much... I have what's call "selective hearing"
- Chicken rub or chicken spices. You can use anything you want, salt and pepper works great too
- A beer can chicken holder- obviously, you'd want a cool stand from PurposeFunny!
- BBQ, Grill, Charcoal barbeque or Oven.
*** You can also use pop, wine or anything you want. But it works best on a 355ml, 12oz can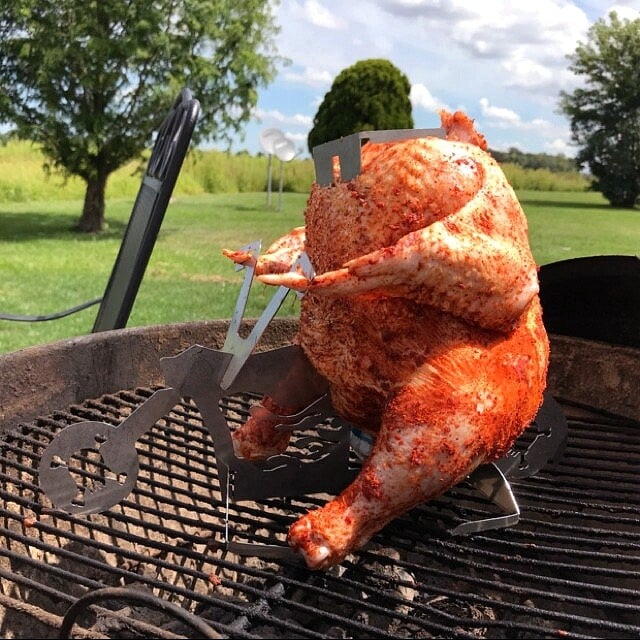 Directions:

- Preheat to about 350 °F or 177˚Celsius
- Drink 3/4 of the can of beer. Leave about 1/4 in the can. This will steam inside your chicken keep your chicken moist
- Season your bird on a cutting board
- Assemble stand, insert beer can
- Put chicken on top of can
- If your cooking in the oven, use a baking sheet... Your wife will get mad at you if you don't
- Cook for about 1 hr to 1.5 hrs depending on the size of the bird
- Make sure the internal temp is 165°F or 75° Celsius
- Let it sit on a cutting board for about 10 min