A friendly whale for a bathtime adventure
It's a great way to make your little one's bath time more fun and exciting! This adorable whale figure features an automatic water spray feature that ensures endless fun and sparks baby's imagination.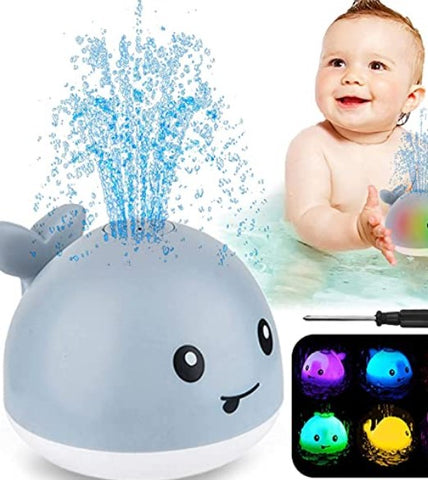 Cheerful lights
This toy comes with colorful LED lights to attract baby's attention and make bath time more fun. The whale design is also safe for your baby with soft edges and no sharp edges or loose parts.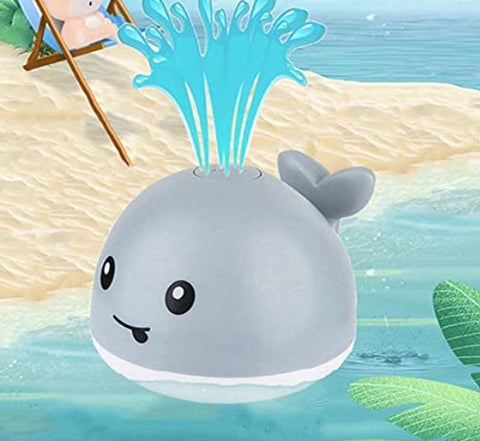 ✓ Stimulates Imagination: Bath Buddies are designed to stimulate your baby's imagination and promote their creativity through imaginative bath play
✓ Improves Motor Skills: Using this bath toy can help improve your baby's fine motor skills such as grasping toys and hand-eye coordination.
✓ Make Bath Time More Fun: With Bath Buddies, bath time can be a fun and exciting experience for your baby. An automatic water spray feature and colorful LED lighting provide hours of entertainment.
✓ Safe For Baby: Bath Buddies are made of safe, durable and eco-friendly materials with no sharp edges or loose parts that could compromise your baby's safety.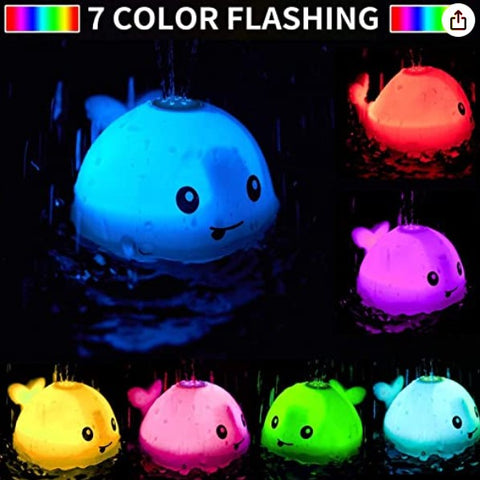 Stimulate Development
With Bath Buddies, you can help your baby stay happy and relaxed during bath time. It's a great way to bond with your little one while improving their motor skills and imagination. Order this toy today and make baby's bath time even more fun!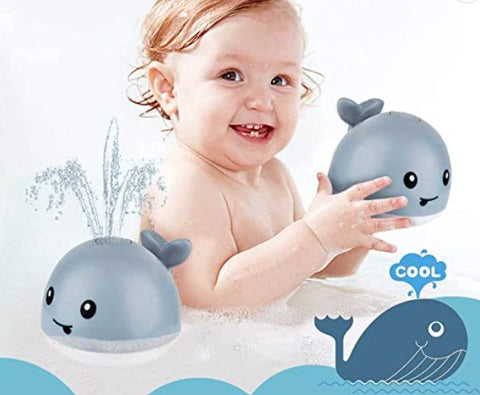 Specifcaties