Write all about Dad/Grandpa, then color the card and give it to him on Father's Day! He'll be sure to save it for years to come.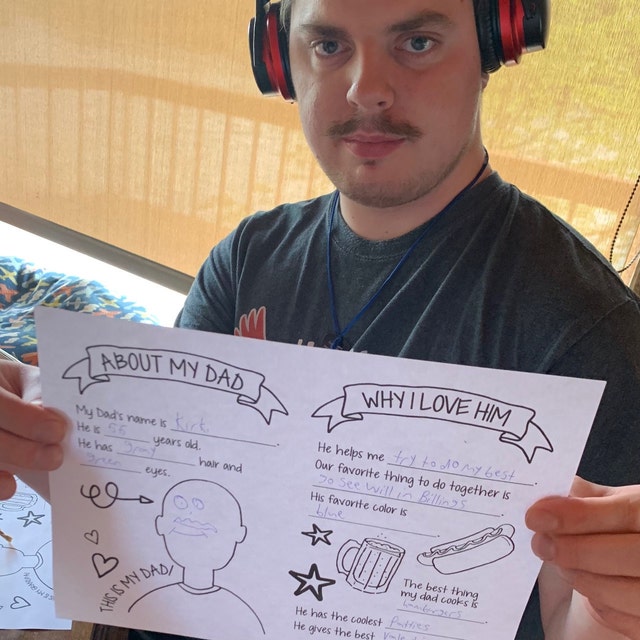 This is an introduction greeting card about Dad/Grandpa. Write down what he looks like in your eyes, and color your exclusive memories.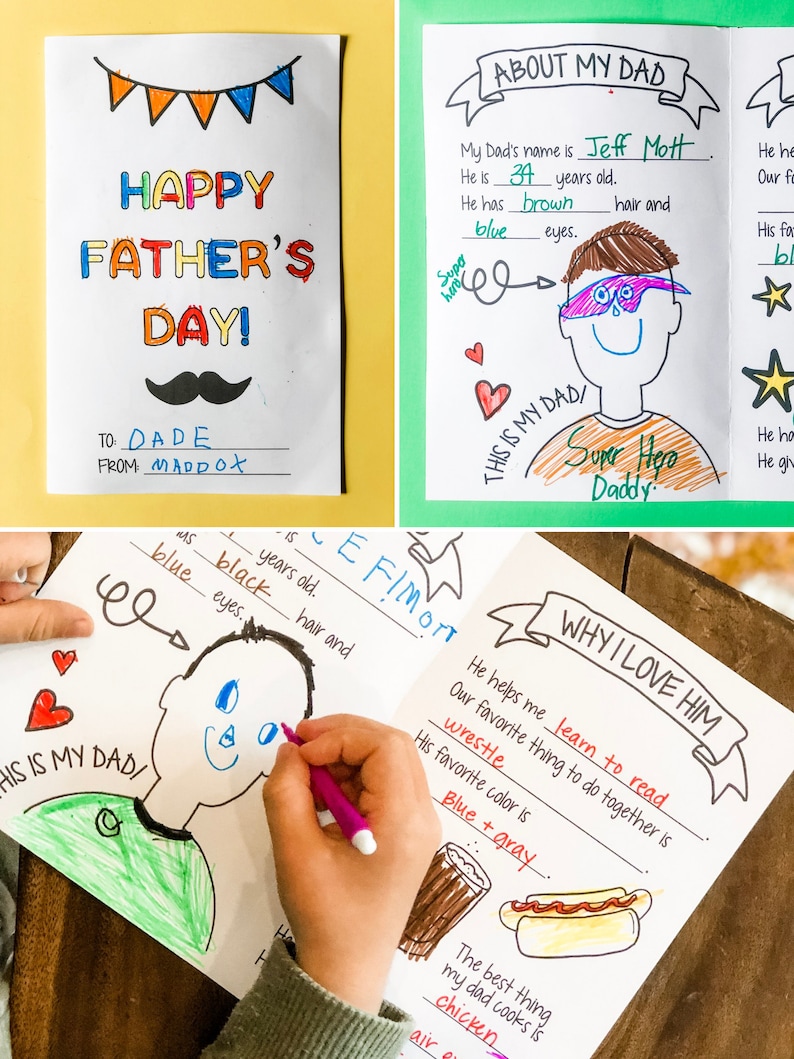 Such a cute card, the recipient will definitely smile!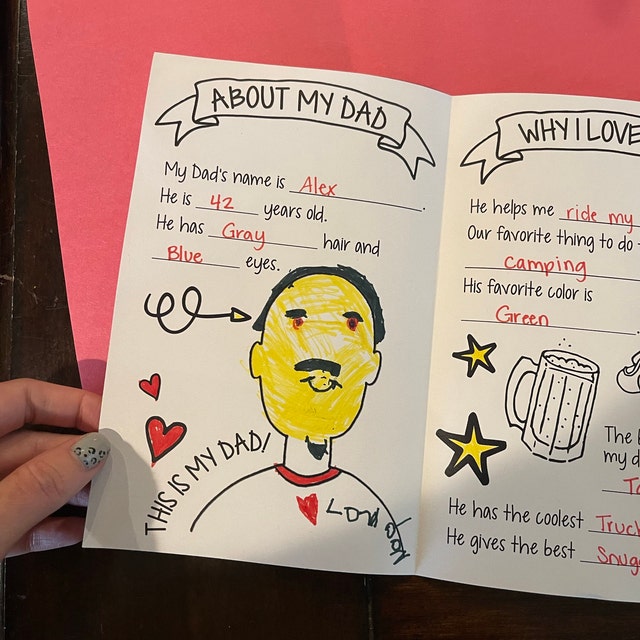 There are two types of cards for Dad or Grandpa that will keep the family happy this Father's Day