The light emitted is like ripples of water, and the walls and decks illuminated by the light will become very beautiful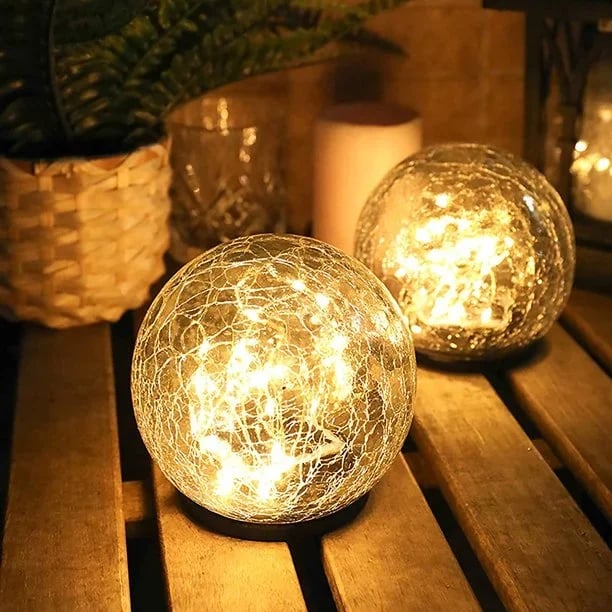 WEATHERPROOF IP65 & EASY INSTALLATION: IP65 Waterproof and Durable, package come with screws, and installation set, no wiring required, simply install anywhere you want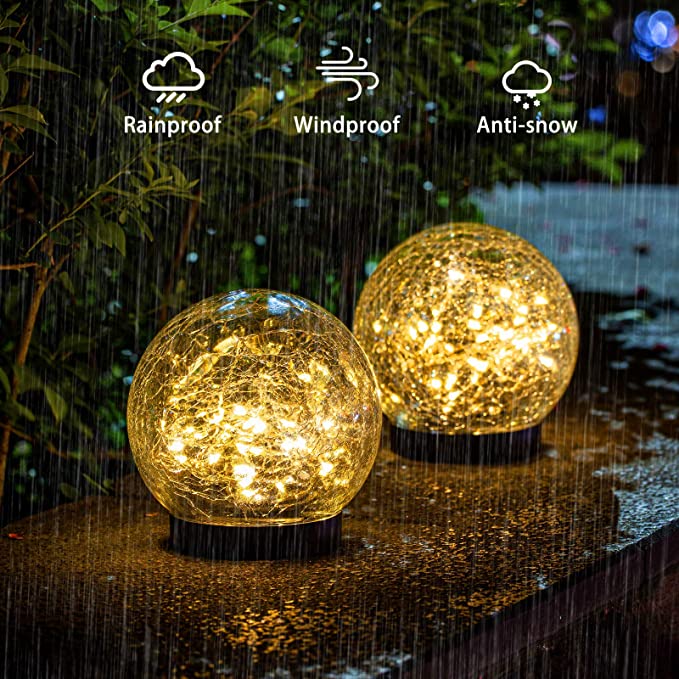 RUNS ON SOLAR POWER: Now you can have the warm torch light without ever having to light a match or throw a switch. Best of all, there are no dangerous flames — LEDs in the light cast a safe, soft, mood-enhancing glow.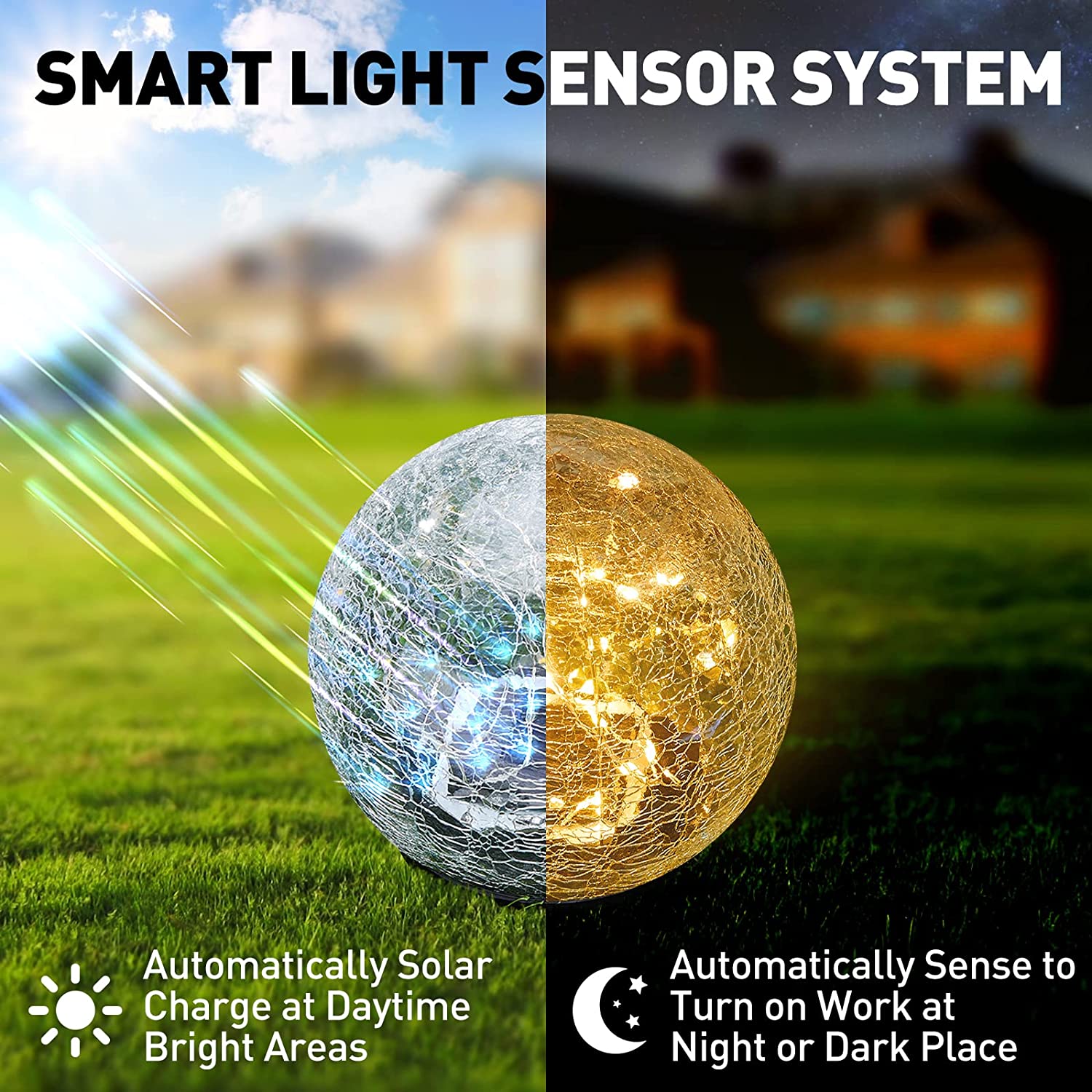 Energy-Saving Long Time Work - With rechargeable battery, fully upgraded solar panels convert sunlight into electricity faster and more efficiently. Cracked Hockey Puck Light can provide Warm lights for 11 - 12 hours (after fully charged) at night.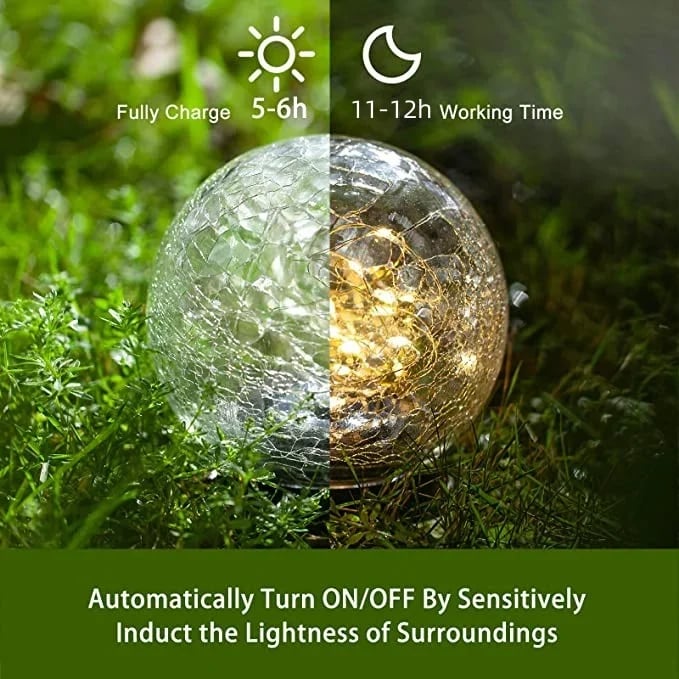 WIDE APPLICATION: The Cracked Hockey Puck Light can be installed on your garden, patio, lawn, backyard road, swimming pool, and more place to achieve the desired ambiance.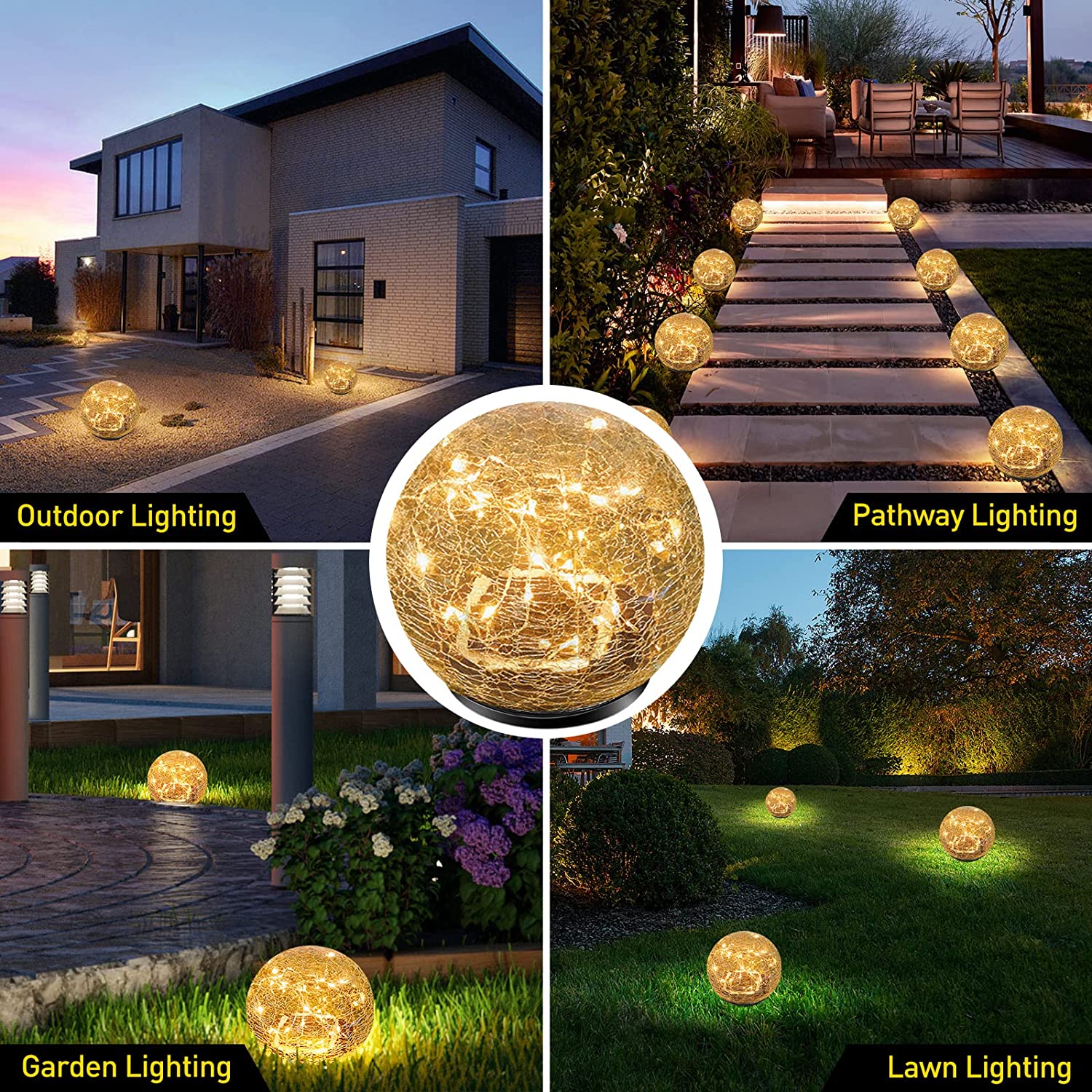 Save & Durable - Cracked Hockey Puck Light is made of high quality glass. There is no risk of glass breakage or leakage of hazardous materials. No fade, no shape change. Also, it generates low heat and is durable and safe.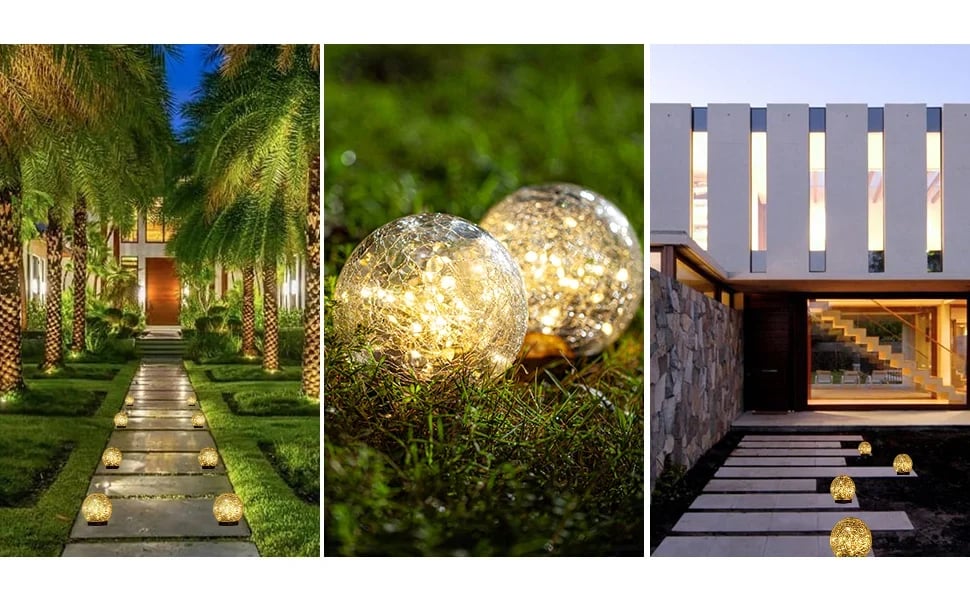 PARAMETER
Luminous color: White,warm white,Colorful
Weight: 362g
Size: Small-Length 3.93 inches x Width 3.34 inches x Height 7.08 inches
Waterproof: IP65
Charging method: Outdoor light charging for about 6 hours
Lighting duration: about 12 hours
Working mode: Always Brught
Application: garden, courtyard, lawn, roadside, poolside, etc.
Package Includes
1 * Solar light-emitting ball
1 * Solar Panel