HE REPEATS EVERYTHING YOU SAY WHILE DANCING!
🌵 This dancing cactus doll will dance to your rhythm, repeat your voice, create a comfortable atmosphere and attract your children's attention.
🌵 Made of soft plush material, which is safe and non-toxic for children.🤩
🌵 Put batteries in, push the button on the cactus and he can sing, spin, dance and repeat what you say.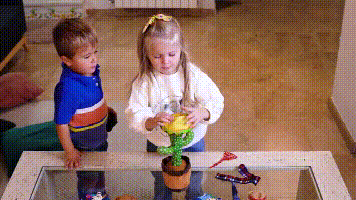 🌵 Place this trendy little cactus in any room. When turned on, this little cactus will dance to a tune showing off its amazing dance moves, repeating what you or your child is saying and helping children learn to speak.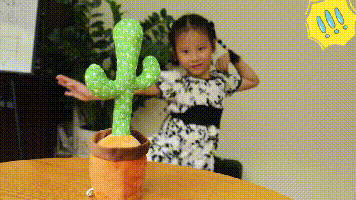 🌵 The Dancing Cactus Toy is a plush toy that people of all ages would definitely love! He is shaped like a cactus in a pot and also has a goofy smile that would definitely make anyone smile.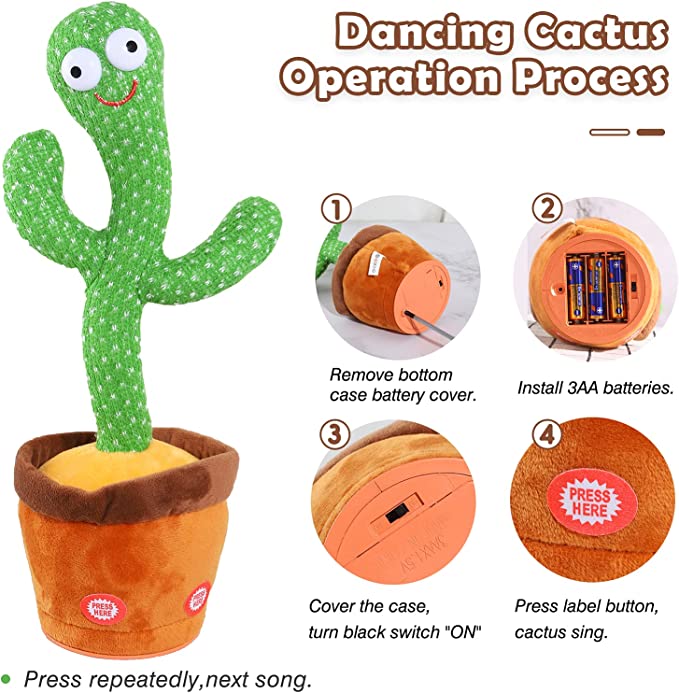 🌟🌟🌟How to Use:
1. Turn on the switch at the bottom of the pot.
2. Then it is in repeated talking mode.
3. Short press the left button (with sticker mark) and change the playing songs.
4. Long press the left button for recording, short press for replay.
5. Auto get in the repeated talking mode after play 1 song.
6. Turn off when not play.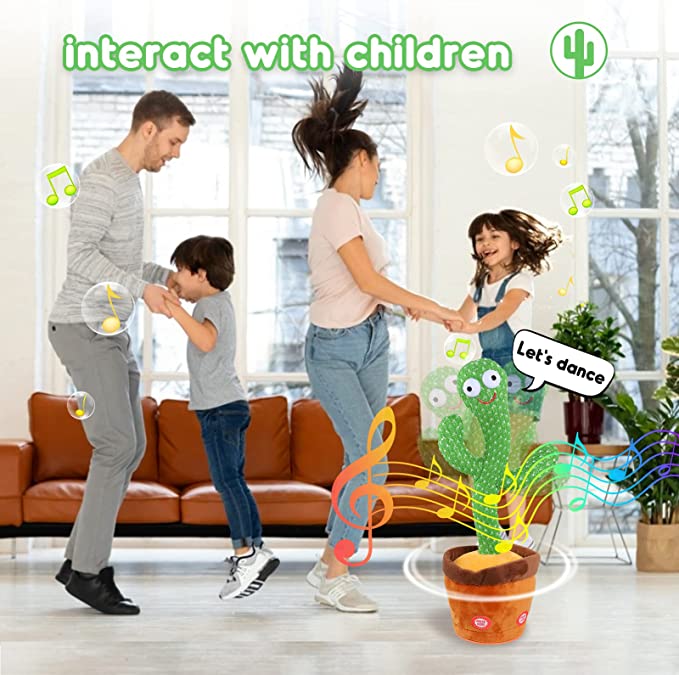 Specifications
Material: PP Cotton

Size: 34*13cm / 13.4*5.1in

Function: Recording, Repeating, Singing, Dancing