Soft and gentle orange light colors the room.Even if you don't hang it, just put it on and it's very stylish.
It is a feeling that does not need to shine with a design with a sense.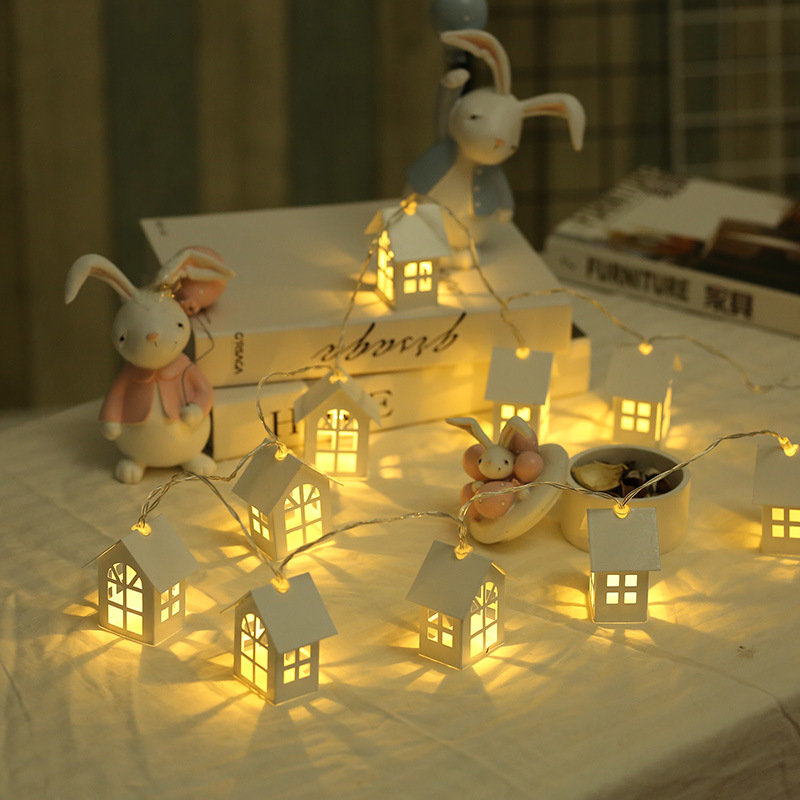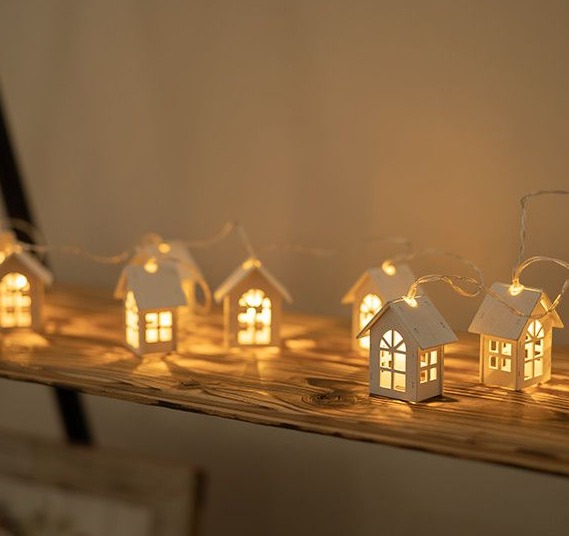 This product is a 10 LED string light with a wooden house design. They are power batteries, which are energy-saving and low-consumption, and can be used for a long time. It is generally used for parties, Christmas, weddings, bedrooms, night scenes and other decorations to create a warm and romantic atmosphere.
High-quality materials make the string lights environmentally friendly, safe to use.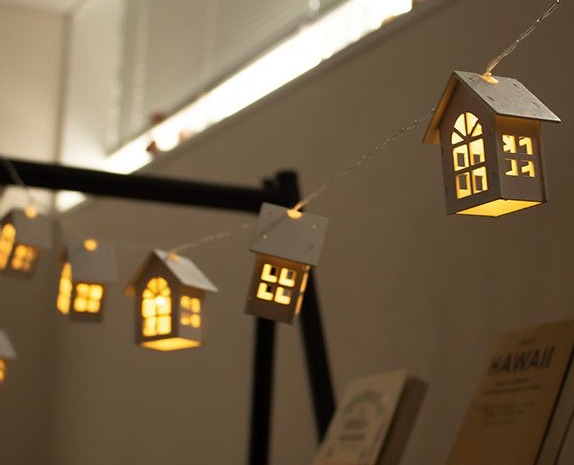 Product parameters:
weight:209g
Luminous color:orange
Package:

1pc 2M 10 LED House Shaped Led String

White: color

Material:plastic

Pattern: House Shaped Led String Lights

Occasion: Party Home Christmas New Year Wedding Garden

Application: Christmas New Year Home Wedding Party Wreath Decoratio
How to shine lighting input: power If you use a 5V USB power adapter, you can use it with a household outlet.