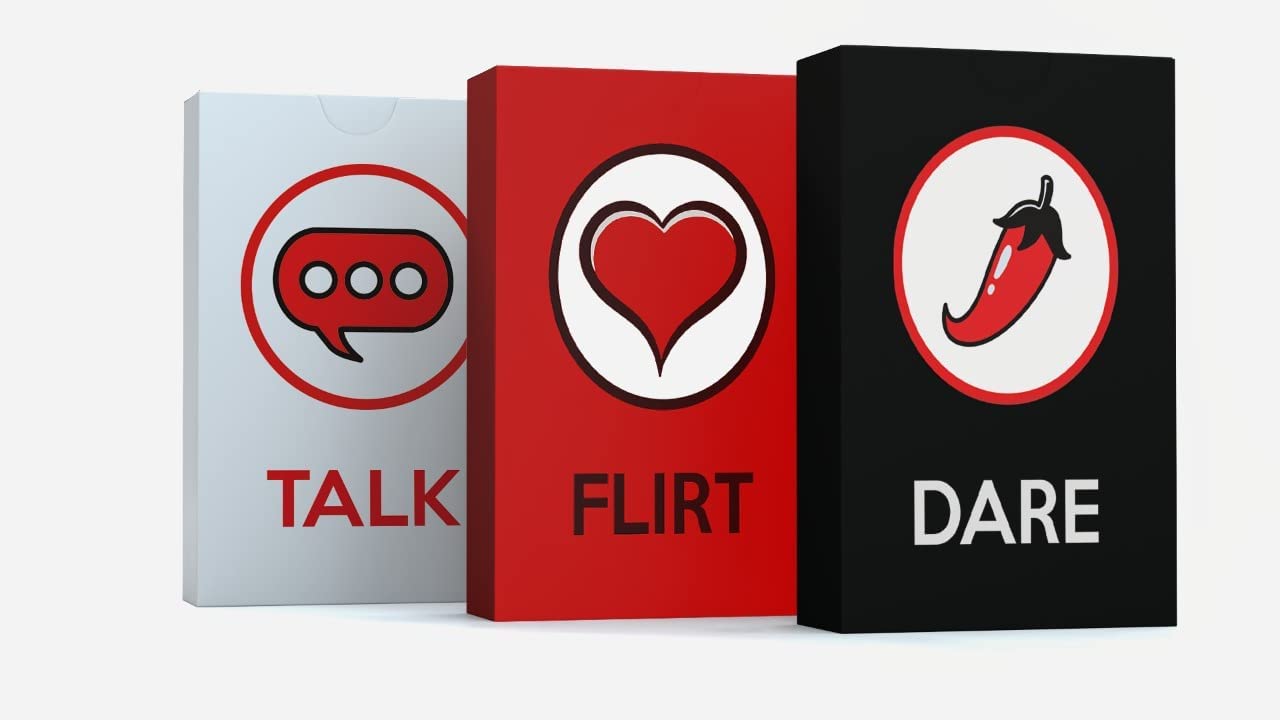 Talk Flirt Dare has a little bit of something for everyone. This deck is split into three categories. "Talk" has conversation prompts to encourage deeper connection, "Flirt" prompts you to share secrets and flirt, and "Dare" is all about initiating a bit of fun and sexy foreplay. If that doesn't get you excited to play a card game with your partner… what will? This is a great conversation card game for any couple.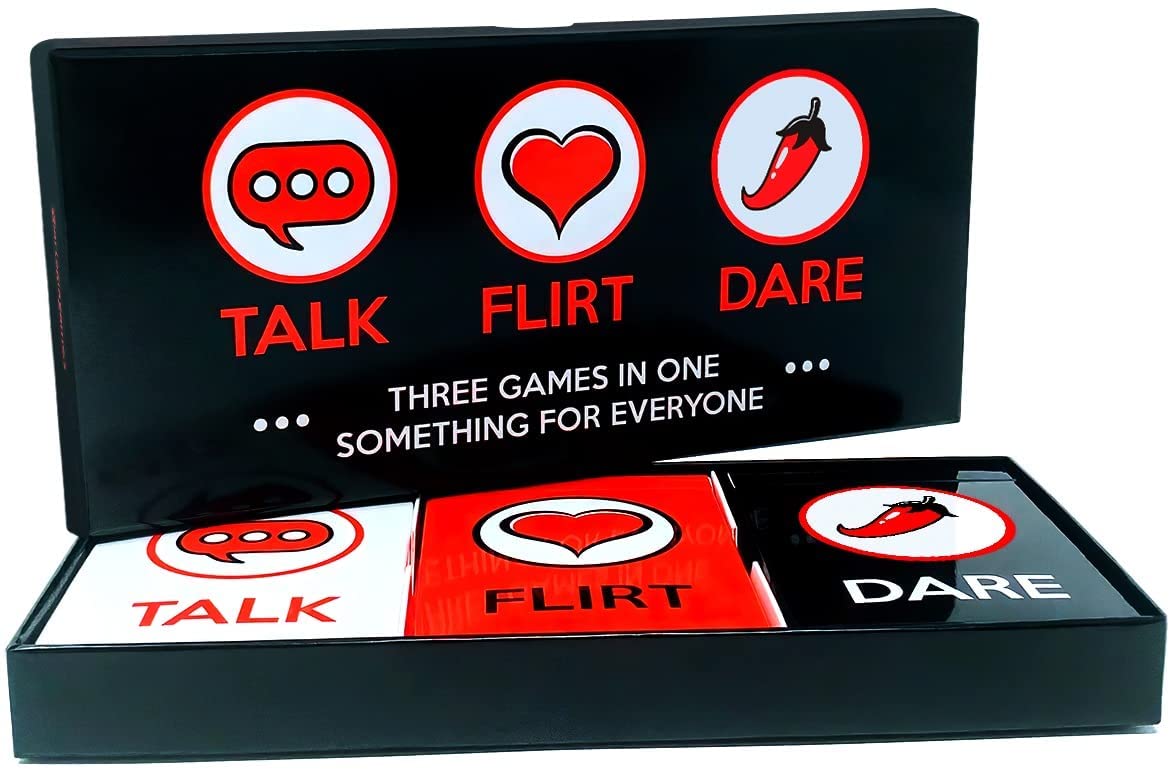 If you're looking for an easy way to spark some excitement into your date nights… these 8 conversation cards for couples are for you! Conversation card games are decks of cards, or sometimes games, designed to inspire deeper conversations with questions to ask each other. Whether you want to build on your connection in the early stages of dating, inject some spice into your sex life or deepen your connection… there is a card game out there for you and your partner.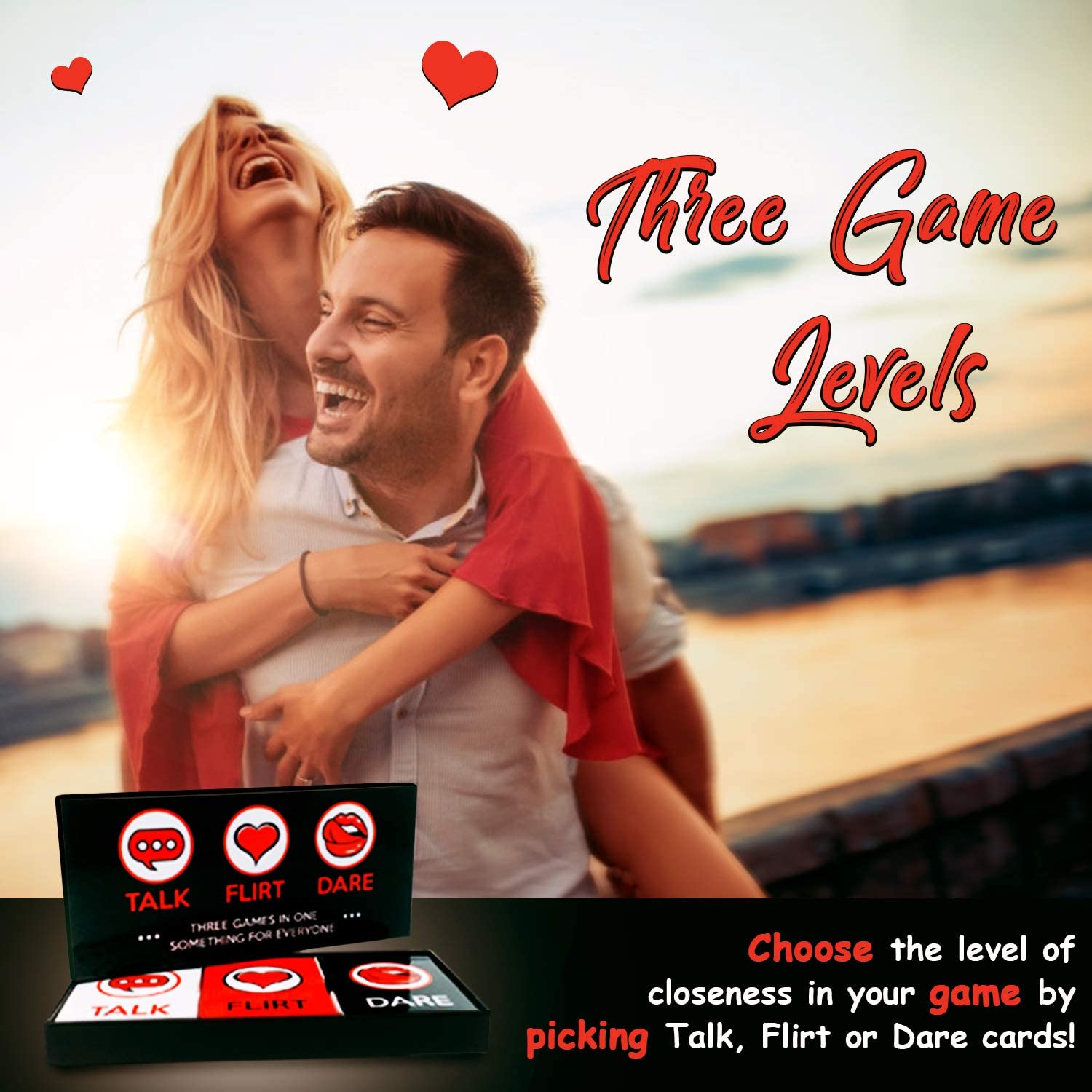 Card games are easy to take in your bag out on a date, on holiday or play at home over a glass of wine. Plus, getting deeper with a conversation card pack together means less screen time on date night!
From the fun and playful to deep and introspective – discover 8 conversation card games for couples that will bring you closer together.