👻This skull is so cool to have in the yard, everyone will be spooked!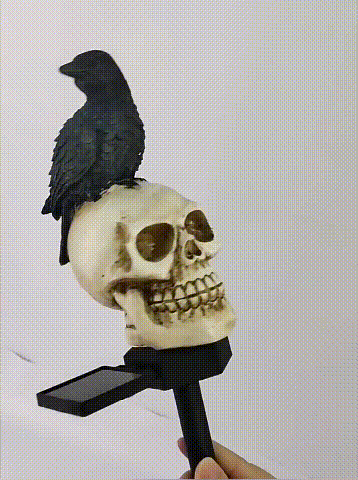 FEATURE
Unique Design-The solar-powered crow skull lamp is a unique and eye-catching decorative lighting fixture that features an intriguing design. From a distance, the lamp appears to be a black crow perched atop a human skull, creating a striking and realistic scene.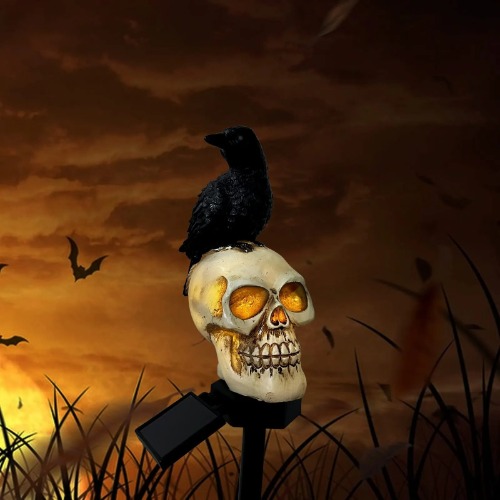 Carefully Crafted-Crafted from high-quality resin, this lamp is meticulously handcrafted, with every detail carefully executed. The crow's feathers, beak, and talons are rendered with impressive realism, while the skull's bone texture and eye sockets are finely carved for a lifelike appearance.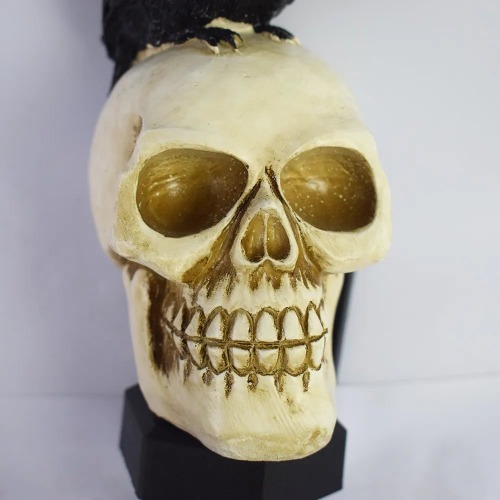 Continuous Lighting-As a solar-powered lamp, the fixture features an efficient solar panel that automatically absorbs sunlight and stores the energy in its built-in lithium battery. At nightfall, the lamp's interior lights up with a soft and warm glow, creating a unique and mysterious atmosphere.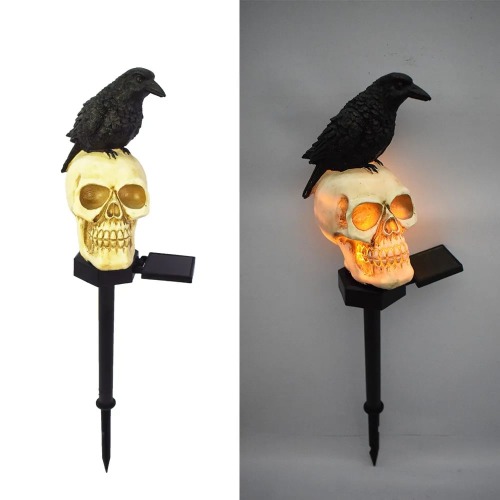 Waterproof and Durable-With an IP65 rating, the lamp is resistant to water and other outdoor elements, making it perfect for use in a variety of outdoor spaces such as gardens, patios, and porches.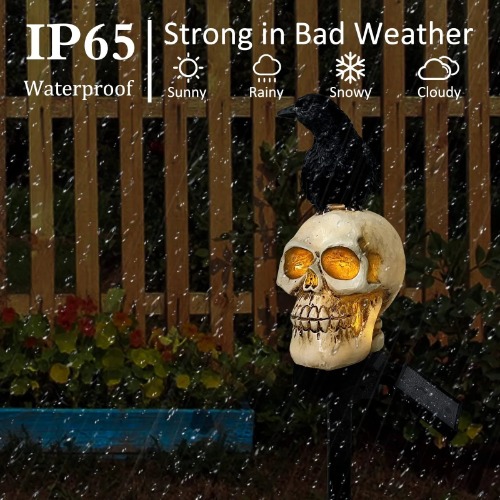 In summary, the solar-powered crow skull lamp is a fascinating and attention-grabbing decorative lighting fixture that combines a unique design with cutting-edge solar technology. With its waterproof design, it is a functional and beautiful addition to any outdoor space.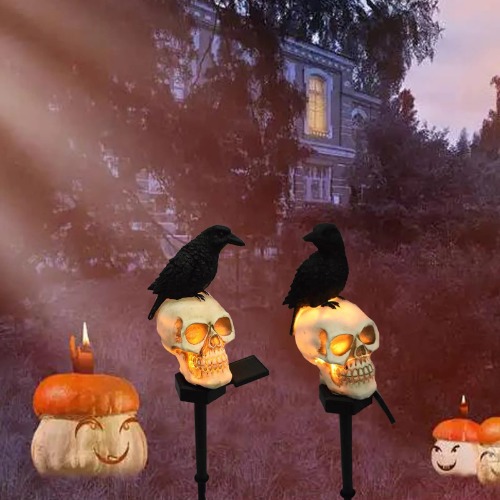 SPECIFICATION
Material: Resin
Power Supply: Solar Charging
Size:18.5 inch*6.7 inch*3.5 inch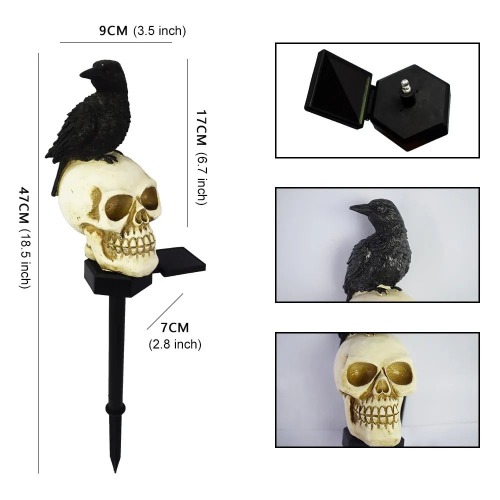 PACKAGE
1*Crow Skull Solar Garden Light