Let your little one lounge in style comfort in peace with our Calming Bed. A unique pet-friendly design built with appealing textures so finely engraved to swivel their little hearts with happiness and joy. Effectively calms them down gently sways them into a realm of serenity and tranquility.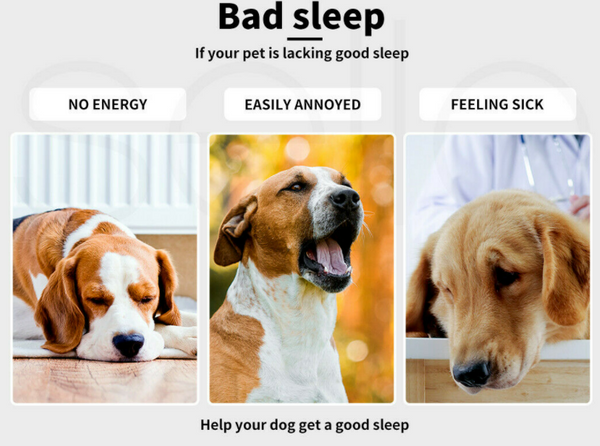 ✅
Extra Comfort -
Our beds are made from

ultra soft faux fur material which means your pet will feel like it's cuddling up to one of its family members

, it's

long fibers are soft, durable.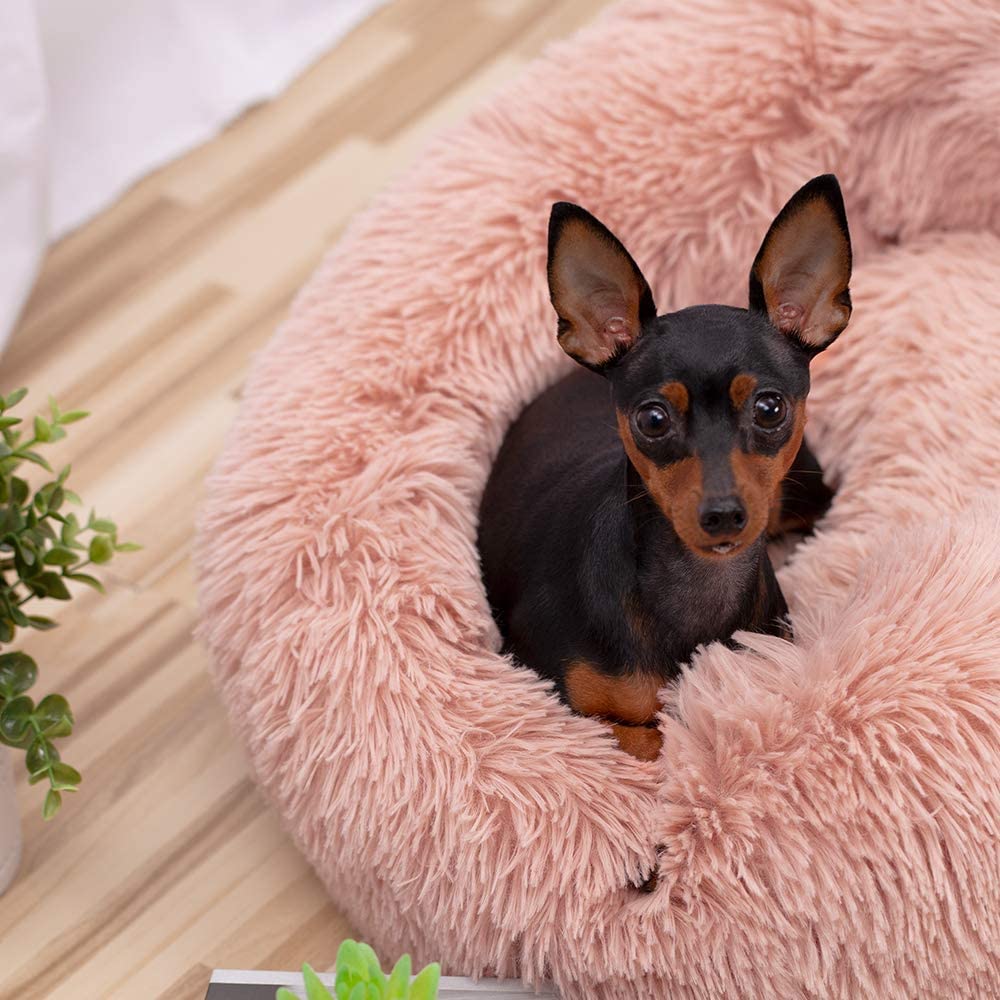 ✅Every pet loves to curl up in their favourite spot and we guarantee this will be their new favourite spot! The super

soft raised rim provides head & neck support for you dog

, while the super soft inner filling, offers joint and muscle pain relief, helping your dog have the greatest of sleeps every time!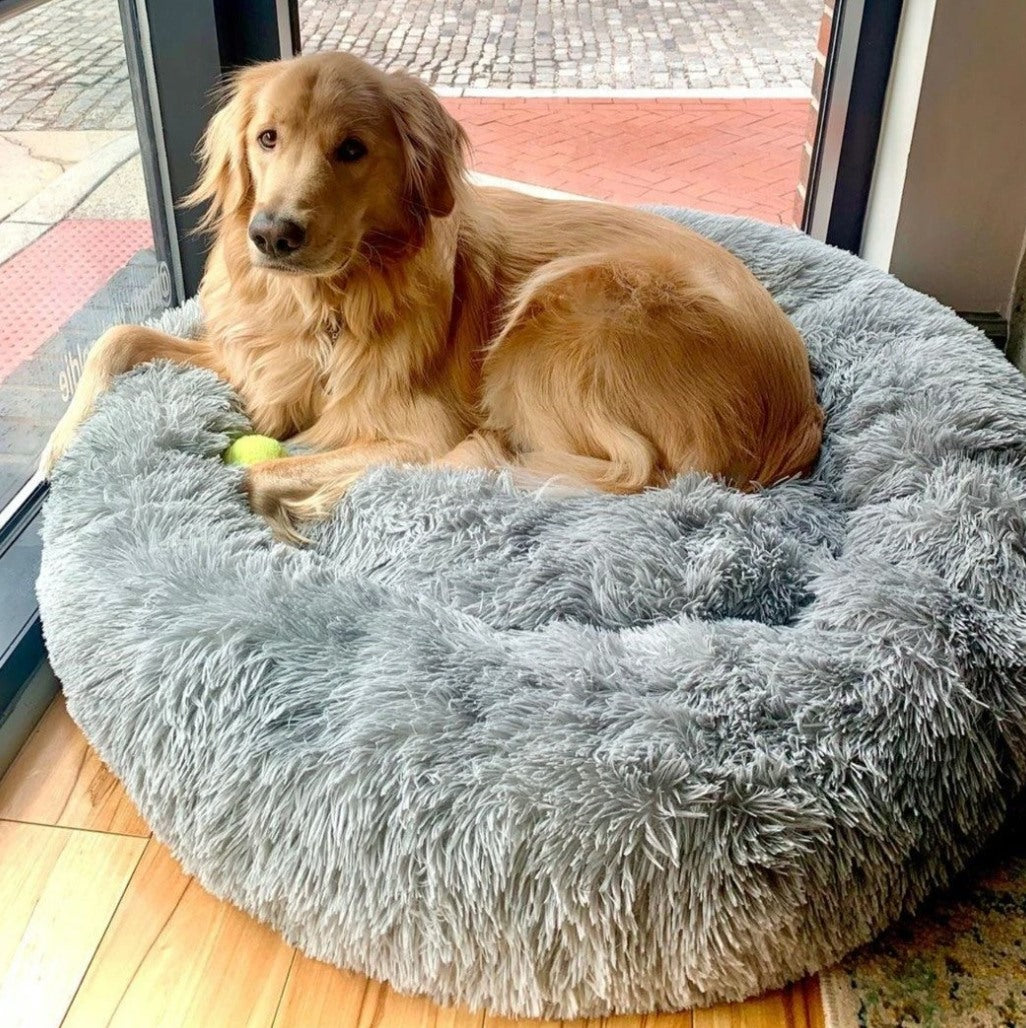 ✅Further more

the Raised Rim acts as a pillow

and gives an extra sense of security to your pet. These features allow your pet to

feel safe and secure

when home alone or sleeping during a storm.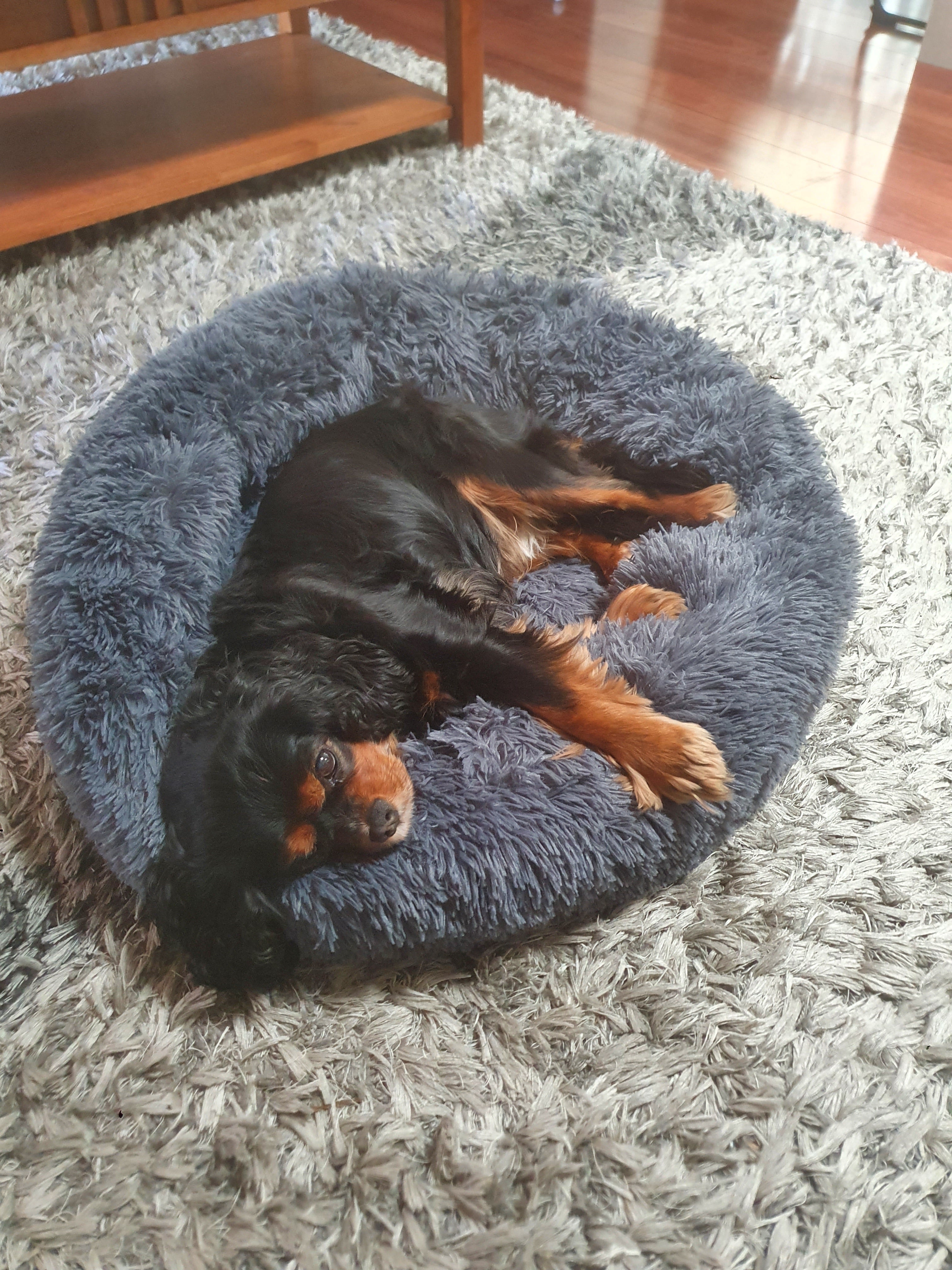 ✅ Specifically Designed To Relieve Stress & Anxiety -

Our New premium dog bed has been tested and proven to help your dog cope with separation anxiety, the raised is super soft and surrounds them creates a sense of security and comfort.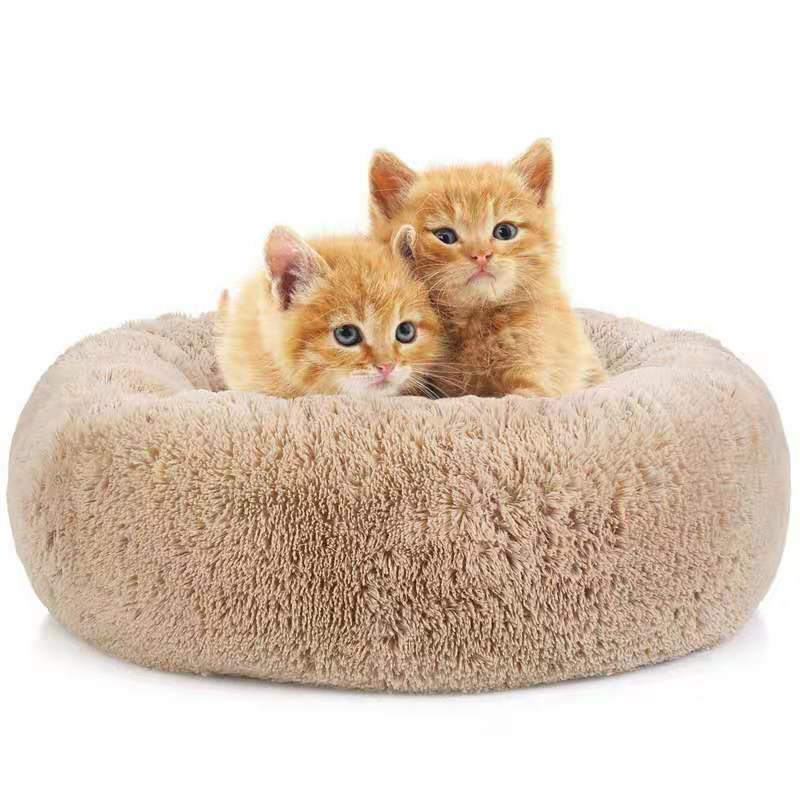 Non-Removable Calming Pet Bed Washing Instructions
(Machine Washable) Hand Wash For a Longer Lifespan
1. Vacuum your dog bed for any excess dirt or fur.
2. Fill up a large basin or bath with enough water to completely submerge your dog's bed.
4. Scrub with baking soda to remove any lingering odors, using a toothbrush to get into the corners.
5. Rinse thoroughly.
6. Wring it out and leave it in a sunny place to dry.
Size:
Diameter: 40/50/60/70/80/100cm
High: 20cm