❓Do you still encounter these troubles in your life?
🙁The sound of opening the door is too loud to affect the child's rest...
😞The wind blows the door back and forth...
😔Open the door for ventilation, but the door closes by itself...
😖The wall and the doorknob collide...
😍Come and use it --- Small, beautiful and simple door stopper, enhance your home happiness!

✅【LONG LIFE】The door stopper is made of high-quality silicone, which is very strong and washable.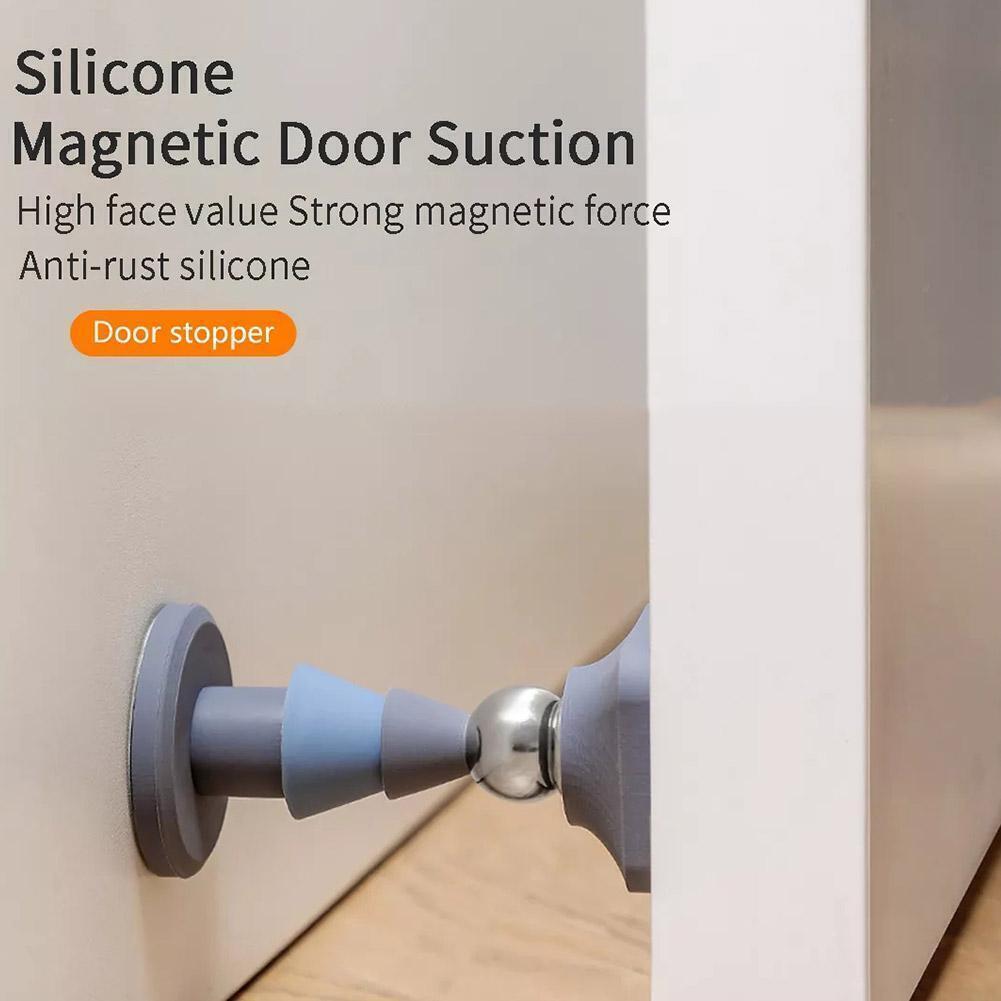 ✅【POWERFUL MAGNETIC】The magnetic door stop has strong magnetism to protect the door and wall from wind/violent impact; and prevent your baby from being scratched by accidental while playing.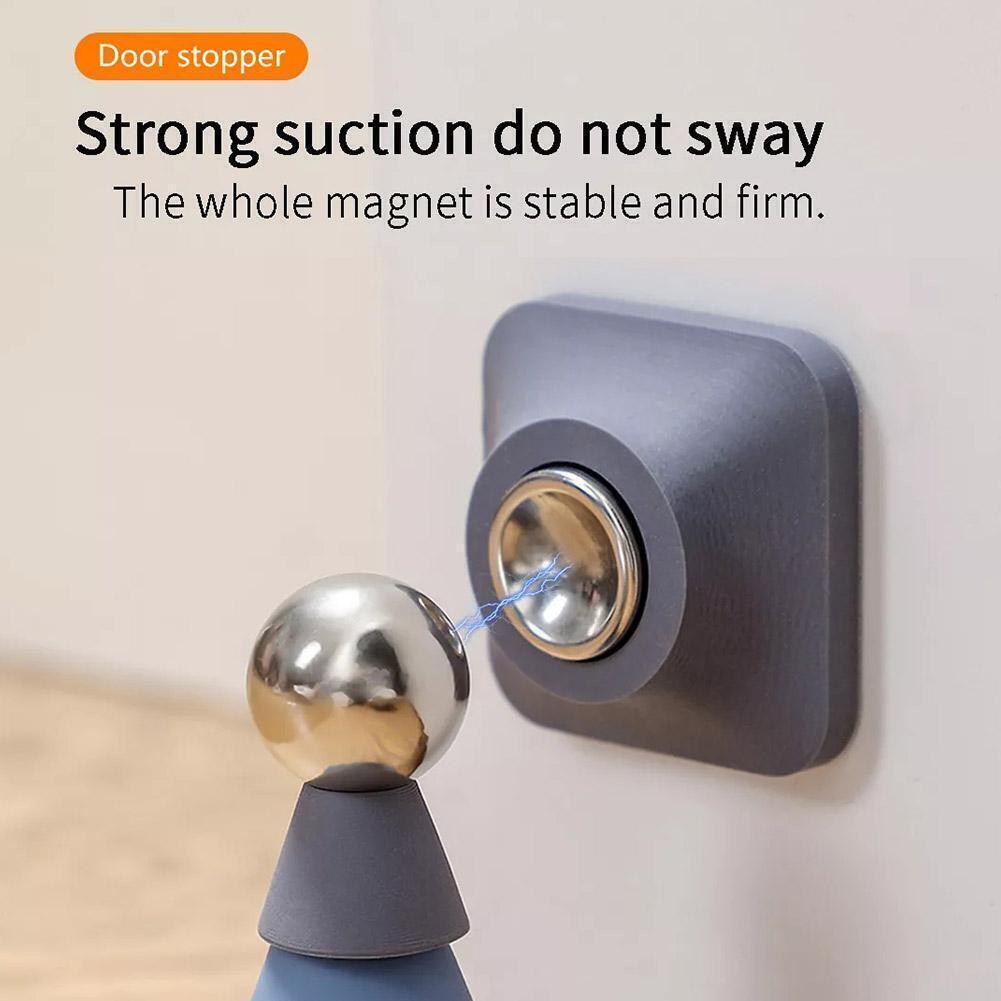 ✅【PROTECT DAMAGE】Prevents your door from slamming violently, with a soft-lock feature to gently and quietly stop and hold any door, providing better wall protection, peace of mind, and privacy.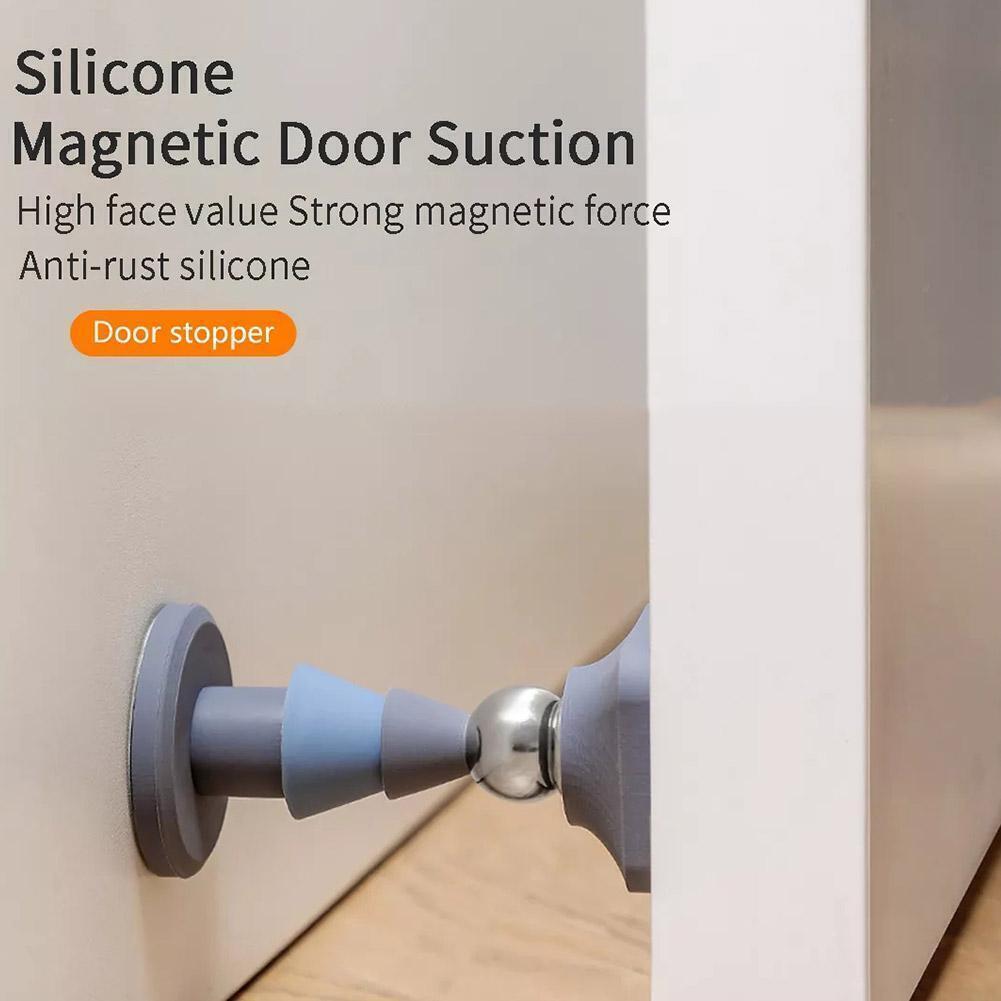 ✅【WIDE RANGE of APPLICATION】Use magnetic gantry anywhere you want the door to stay open, such as bedroom,kitchen,lliving room,toilet,mesh doors, residences, dorms, offices, hotels, recreational vehicles, cabinets, patios, campers, etc.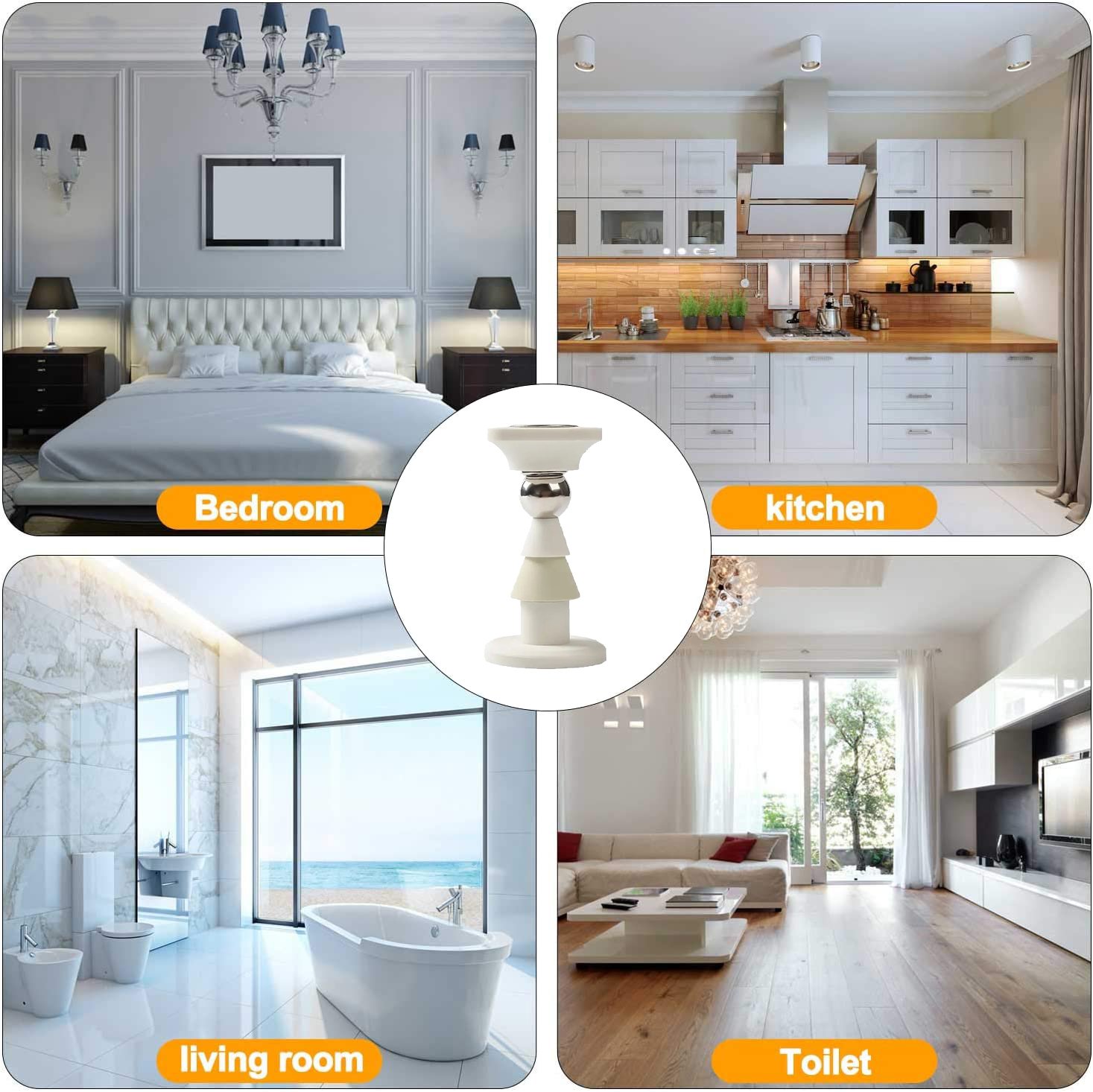 ✅【EASY INSTALLATION】No drilling required for permanent installation with non-marking glue. Non-marking glue should be used on smooth/flat/dry surfaces, not suitable for drywall/cement/latex painted walls and any uneven surfaces.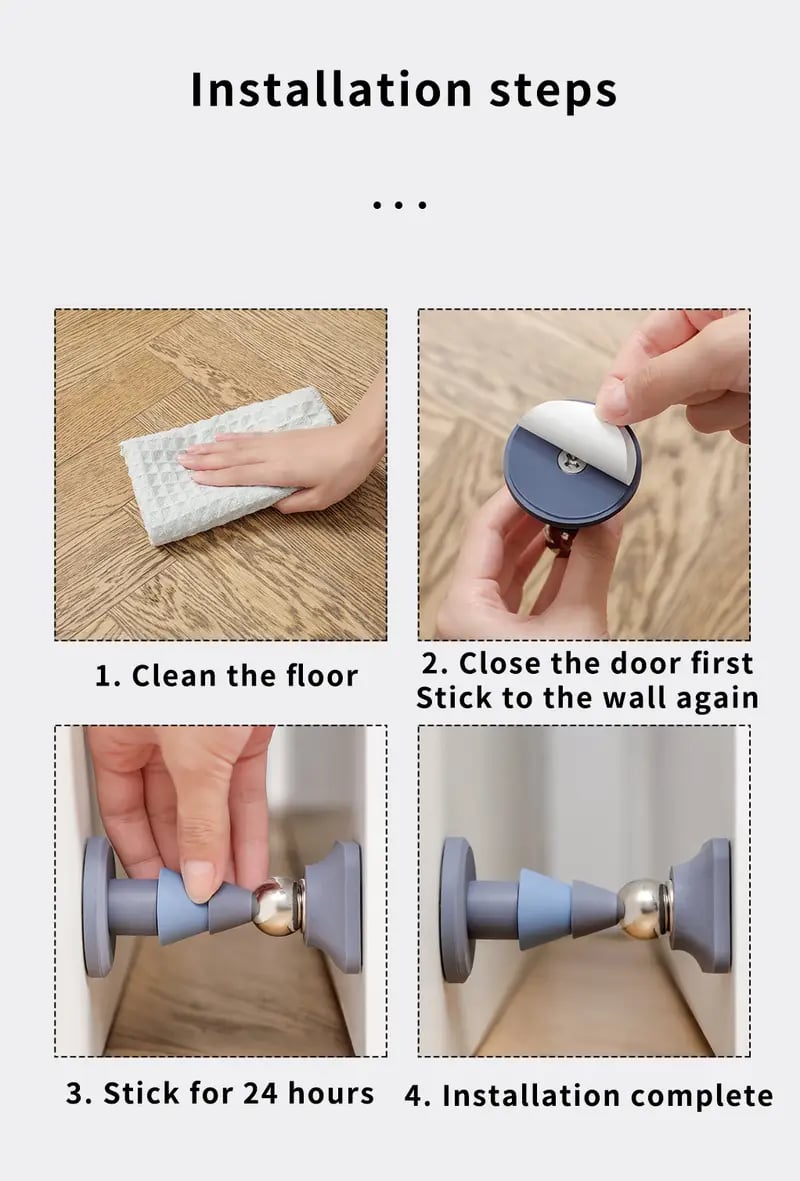 Installation precautions
①The ground is heavy with moisture, wipe it clean before installation and keep it dry
②The wall surface is not clean and dusty, wipe it clean before installation and keep it clean
③When the temperature is low, use a hair dryer to heat the adhesive surface
④Press hard after sticking to make full contact between the adhesive surface and the wall and leave it for 24 hours before use
Describe:
Color: gray, blue, purple, white
Size: 9.5*5cm/3.74*1.96inch
Material: silicone + metal magnetic head