Our keyboard is the perfect solution for busy professionals who value portability and style. Whether you're working from home, on the go, or frequently changing locations, this keyboard makes it easy for you to stay productive and connected in style.
With our keyboard, you can easily connect to a variety of devices such as laptops, tablets, and smartphones via Bluetooth. This makes it easy for you to work and communicate on the go, without any hassle.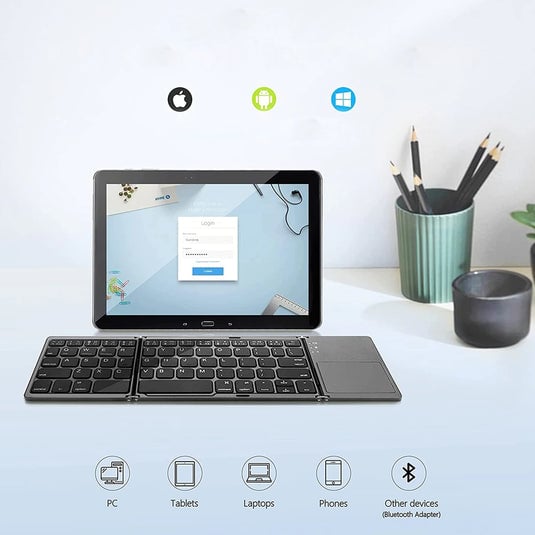 Efficiency and Convenience at Your Fingertips with Our Compact and Portable Design
Our keyboard's compact and portable design makes it easy for you to take your work anywhere. It's perfect for busy professionals who want to streamline their workflow and save time while on the move.