🤣Very funny looking gooses clinging to the keys you often leave behind.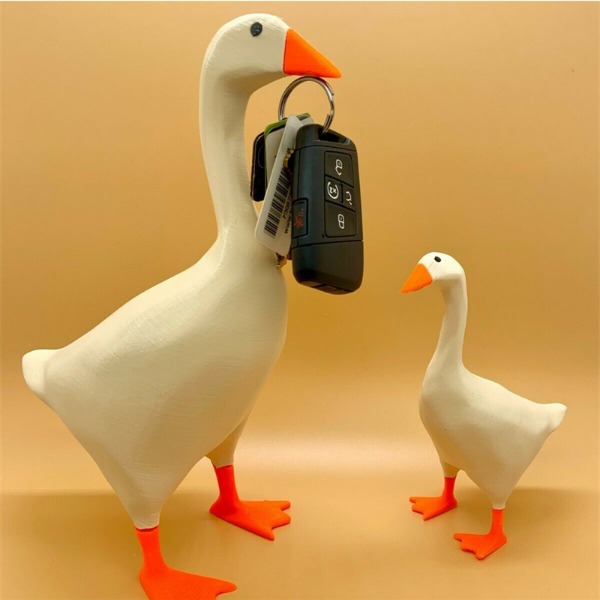 FEATURES:
🦢High quality materials - Each goose sculpture is hand-painted in vibrant colours and each part is made from durable resin that is water-resistant and resistant to high and low temperatures, so it is strong and durable.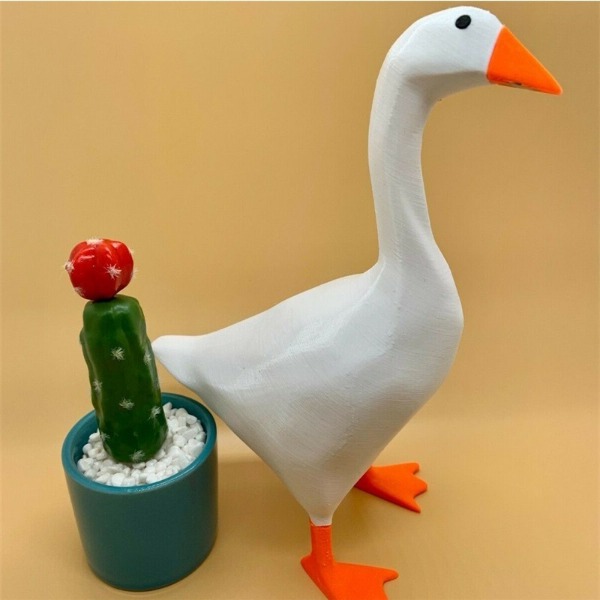 🦢Practical - The built-in magnet can be used to attach keys and other products, making it easy to find your keys, very convenient and practical.
🦢Great home decoration - You can you put it on your desk, table or bedroom bedside table, its cute image can go a long way in relieving the stress of work and life!
🦢A great gift - These cute statues are one of the best gifts you can give. You can also place this duck next to your child's bed, not only to nurture his desire to be creative, but also as his companion when he is unhappy.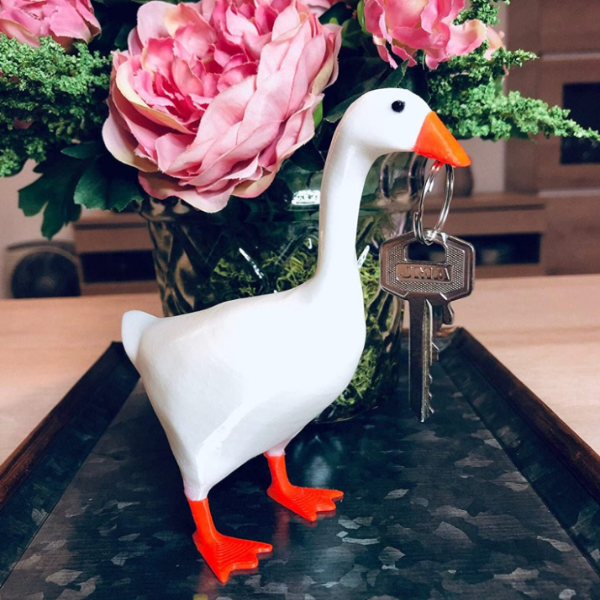 SPECIFICATIONS:
Size: 15*10*8cm
Weight: 250g
Colour: White.
Material: Resin
Product type: Decorative storage hook
Application: Anywhere, e.g. kitchen, dining room, bathroom, etc.
NOTES:
❤️Thank you very much for visiting our store. Have a nice shopping day❤️