50% OFF SALE LIVE!
Our Biggest Sale EVER is Now Live! You can get the Croclightco™ Headlights for 50% OFF! Once you have added the Headlights to your cart, your discount will be automatically applied! Be quick, as once we are sold out our sale is over.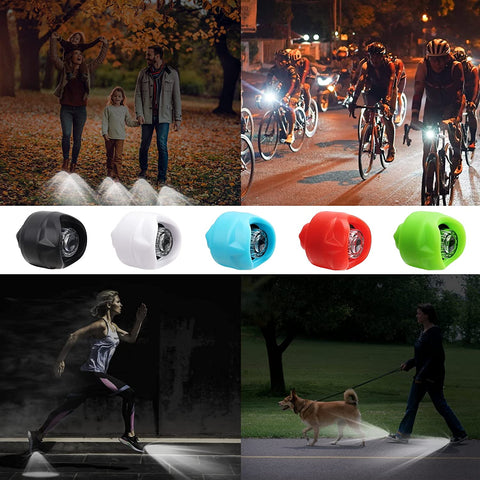 WHY YOU WILL LOVE THE Headlights for Crocs
Croclightco™ Headlights light up your road and allow you to walk safely. Wearing lights on your shoes can make you more visible to others. Essential for when walking or running in low-light conditions.
Croclightco™ Headlights can help reduce the risk of accidents or collisions with vehicles or other pedestrians and light up any camp site to reveal unwanted guests!
Croclightco™ Headlights are compact and easy to use. Easily attach them to your Croc shoes or everyday shoes with 3 modes of light for better visibility.
Croclightco™ Headlights are waterproof, durable and have a long lasting battery.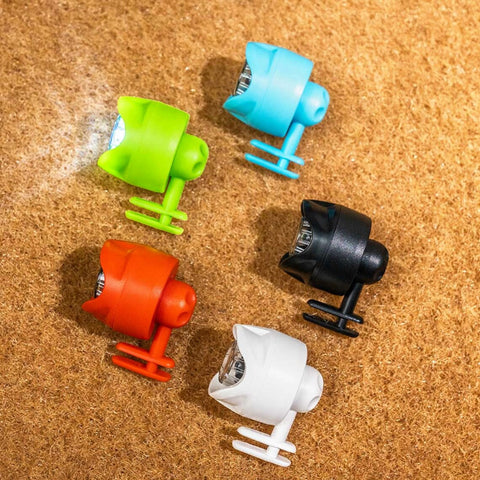 HOW TO USE YOUR Headlights for Crocs
Unscrew the head of the light and remove the insulation pad between the two batteries. Then place the batteries in the same direction as when you removed them, with the side with the text facing outwards. Screw the light tightly to avoid poor contact, then press the head of the light to turn it on. If the battery is dead, simply replace it with a CR2032 battery.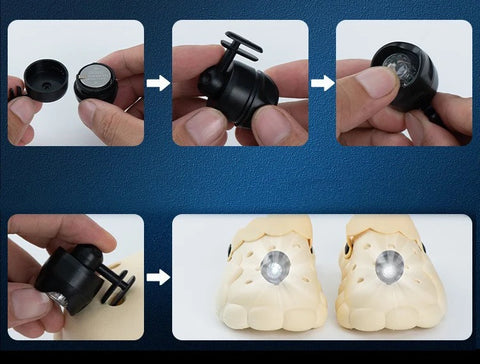 WHY IS THE Croclightco™ Headlights AUSTRALIA'S BEST SELLING LED LIGHTS FOR CROCS?
At the Croclightco™ headquarters we have created these easy to use Headlights for multi purpose use for night time activities including walking, running and camping. This is a genuine first multi purpose LED Headlight for shoes and is the reason why we have so many people using our Headlights.
By buying through us you are also supporting an Australian owned and operated business. Meaning when you place your order, you can rely on it being quality and delivered on time, as well as supporting an Australia Family run Business.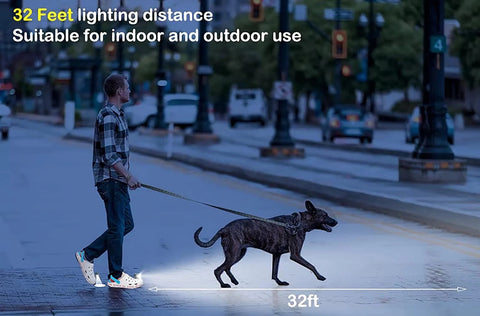 DON'T MISS OUT!
There's almost 100,000 Adults & Kids using our Headlights for Crocs. Due to this high demand, we often sell out so please be patient with us as we try our best to keep up with demand. For any other questions or inquiries please contact info@giftfors.com