Embrace the magic of light with our crystalline, cordless table lamp, meticulously crafted by master artisans. When you switch it on, witness a stunning light show unique to each of the three models. Each cut refracts light in mesmerizing ways, weaving an ethereal tapestry of illumination.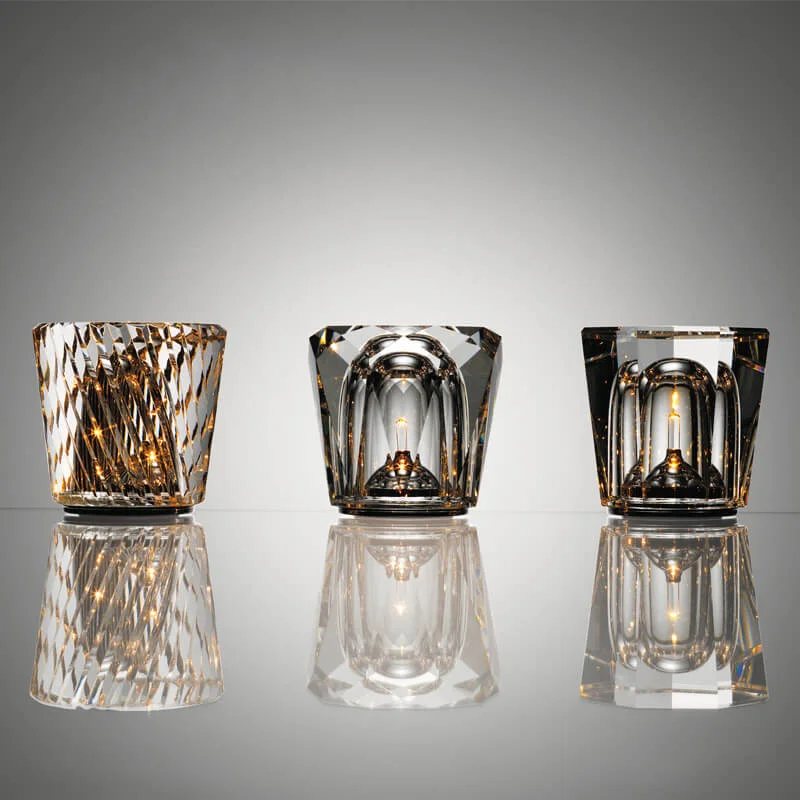 ELEVATED CRAFTSMANSHIP
Hand-cut and polished to perfection, each crystal glass shade is a testament to superior craftsmanship. This detailed work results in the lamp's signature light pattern—an ethereal radial flare that exudes an icy glimmer. This fine artistry allows the lamp to emit elegant and eye-catching light.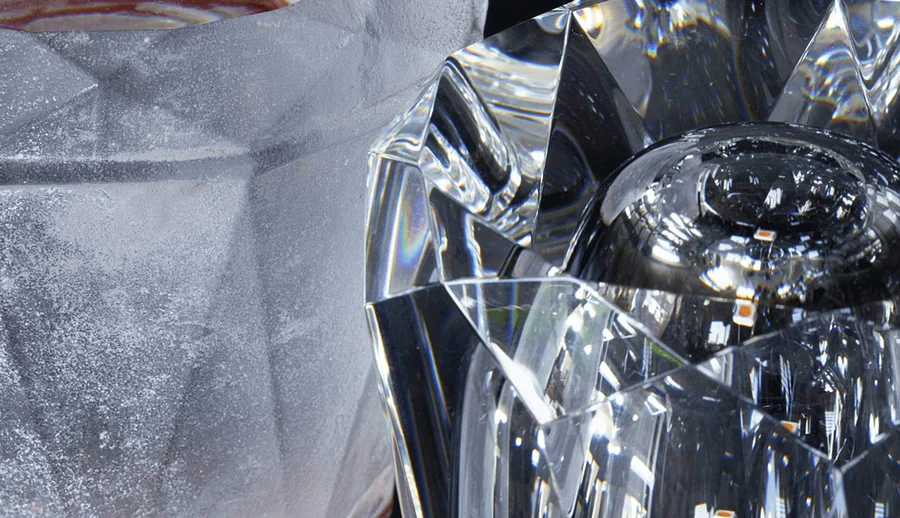 RADIANT ILLUMINATION
The light refracts beautifully in all directions thanks to a double-sided LED and a mirror-finish metal reflector. This design enables the lamp to create a captivating and bright atmosphere, illuminating your space uniquely mesmerizingly.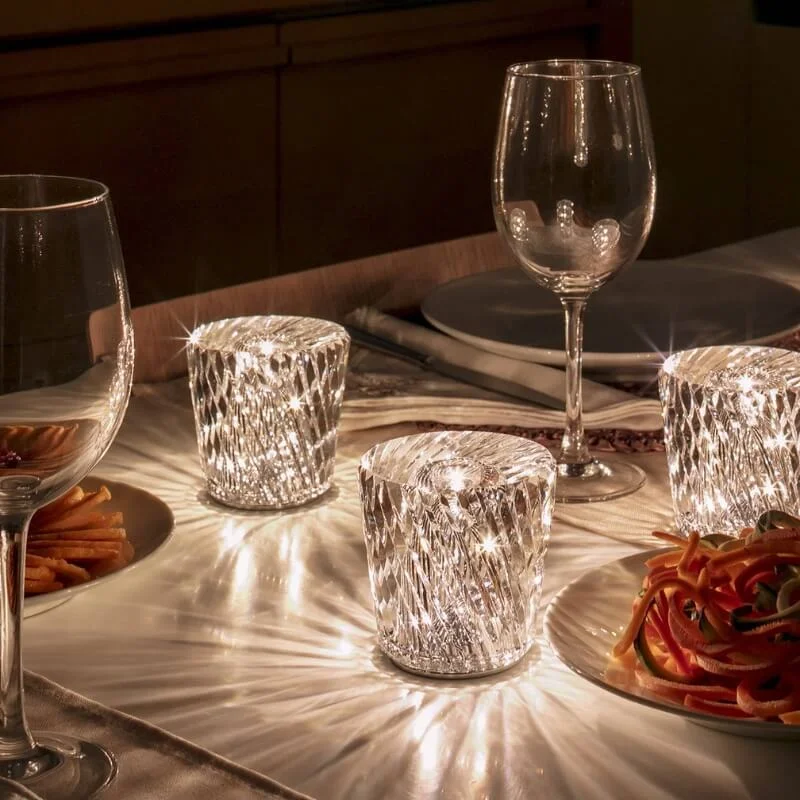 VERSATILE & PORTABLE
With four adjustable brightness levels, this lamp can adapt to the ambiance of any space. Its cordless and compact design allows for flexible positioning. Enhance a tranquil bath or a rainy balcony night with its IPX6 water resistance. It's your go-to light source for enchanting glimmer anywhere and anytime.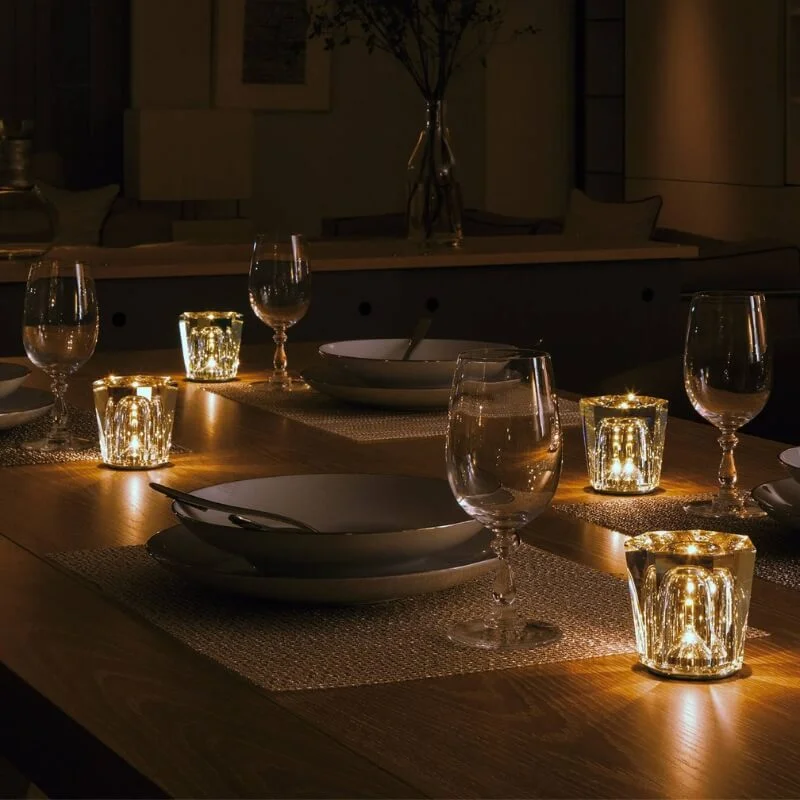 SPECIFICATION
Material: Crystal glass, Aluminum
Size: 8.5×8.5cm / 3.4×3.4in
Lamp Weight: 700g/1.54lb
Package Weight: 1.2kg/2.65lb
Light Source: LED
Color Temperature: 2000K
Lighting Time: LOW: 24 hours, MID: 12 hours, HIGH: 6 hours
USB Charging: 3 hours
Power Supply: Rechargeable lithium-ion battery 3.7V / 190mA