The LED headlamp offering you 400 lumen of bright continuous illumination with a comfortable fit. With an inside grip and weighing only 90g, our headlamp sits comfortably on the forehead without bouncing or slipping.
The Headlamp is the new standard in high-performance rechargeable headlamps. It's perfect for all kinds of activities such as running, construction, home repairs, and adventures alike. We handle the light so you can focus on the work.
The wide viewing angle illuminates more than what your eyes can see so you will have zero blindspots. The 350 lumen strong led is capable of reflecting a 400ft. beam without any problem.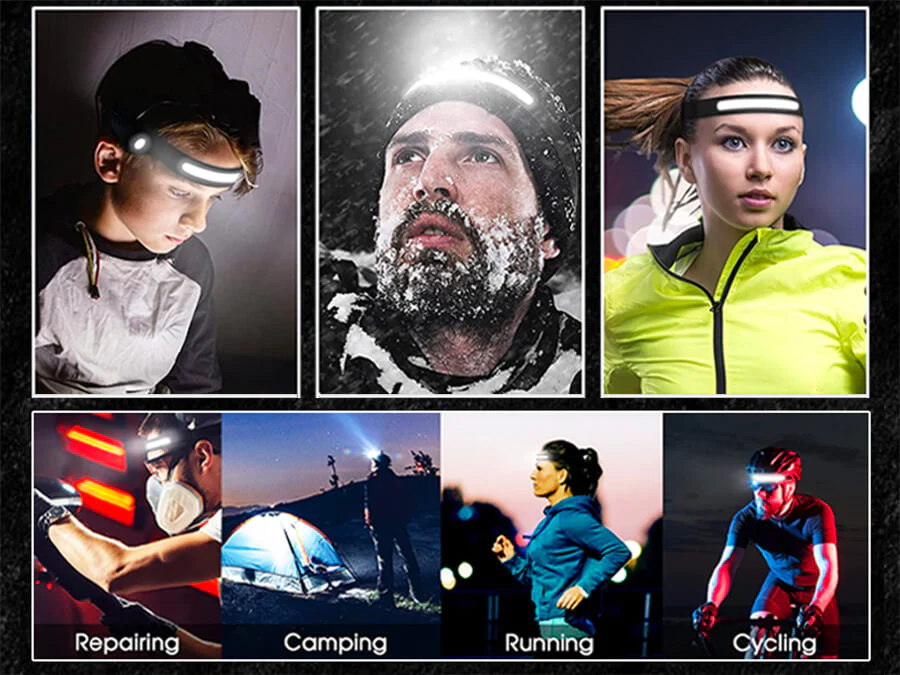 5 light modes
The headlamp is powered by a COB front LED and a XPE side beam that delivers powerful light coverage up to 500ft. in distance. The side beam is perfect for when you don't want to blind everyone in your path. The headlamp charges with lighting speed via USB Type C. A full charge takes only 90 minutes, battery life are as follows:
3hrs. COB 100% at 350 Lumen
5hrs. COB RED at 150 Lumen
4hrs. XPE 100% at 150 Lumen
8hrs. XPE 40% at 60 Lumen
8hrs. Strobe function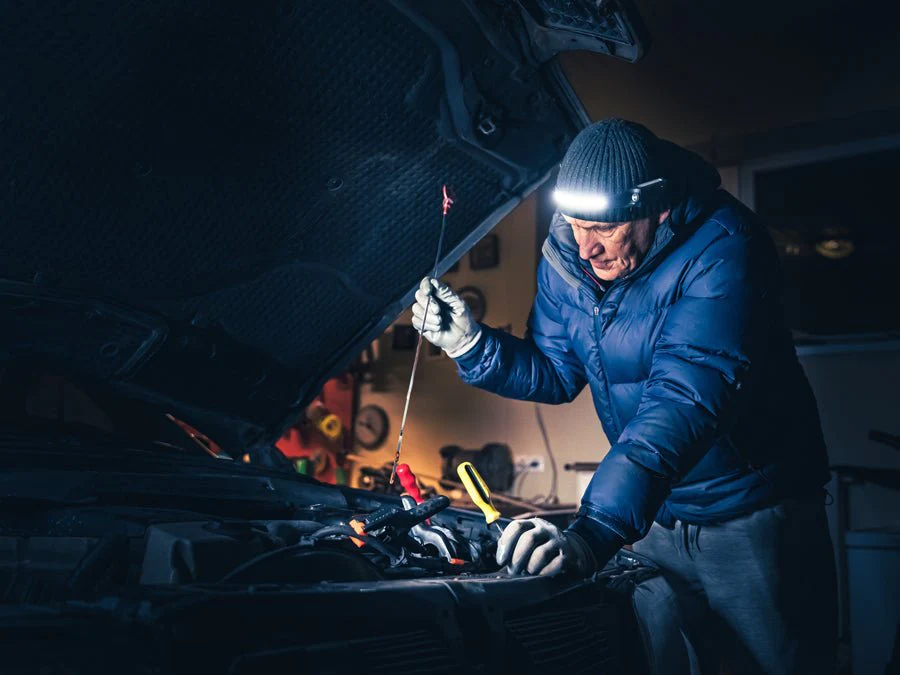 Easily control the lights by waving your hand around the sensor. Just wave across the sensor and it turns ON/OFF - in an instant. This will eliminate the need to constantly adjust your headlamp to illuminate specific areas, allowing you to stay focused.
No, the headlamp is equipped with USB Type C and is rechargeable. The battery is not replaceable. If you face any issues with your batteries, please reach out to our support and we will do right by you.