This very artistic artwork depicts a peaceful hunting scene with a hunter and his lab calling in ducks all within the outline of a very detailed mallard profile. Patina etched in tints of black, copper, and green to bring the scene to life. This is a great selection for the bird-hunting enthusiast.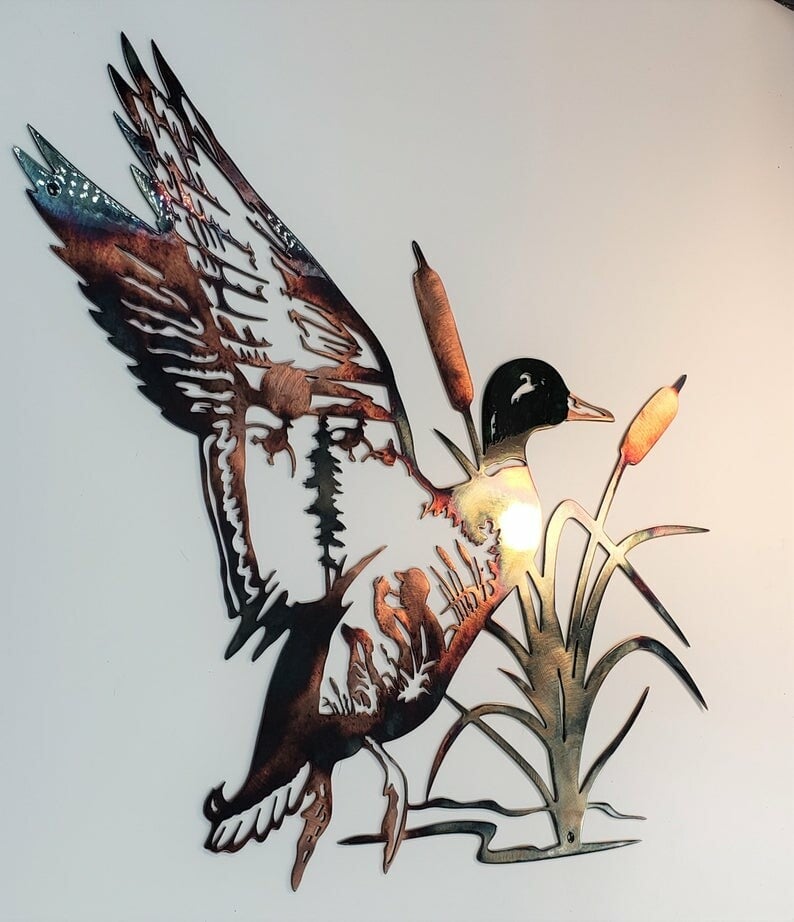 Another unique piece is a perfect depiction of trout fishing in a mountain scene.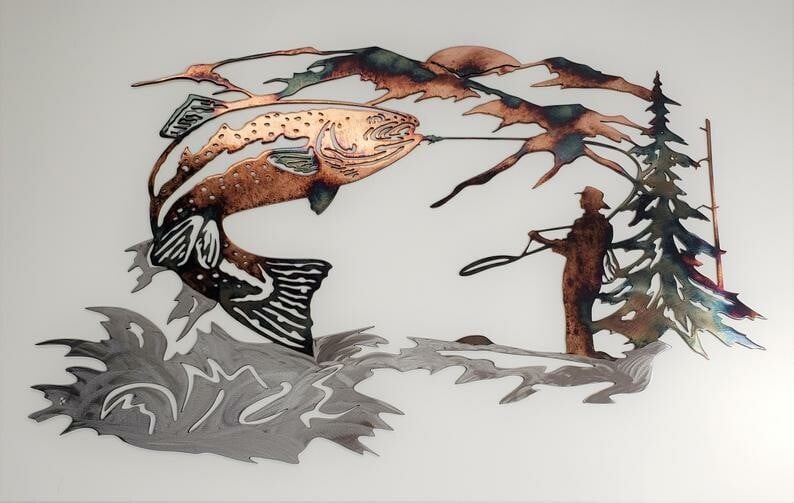 There is also a lifelike elk shape, feeling the power of life.
Mallard is a full 9.84" Wide by 11.41" tall, Up at Dawn Trout Fishing is a full 13.38" Wide by 8" tall, Modern Elk is a full 38" Wide by 40" tall, Material is iron, it is a great feature décor or a compliment to other artwork.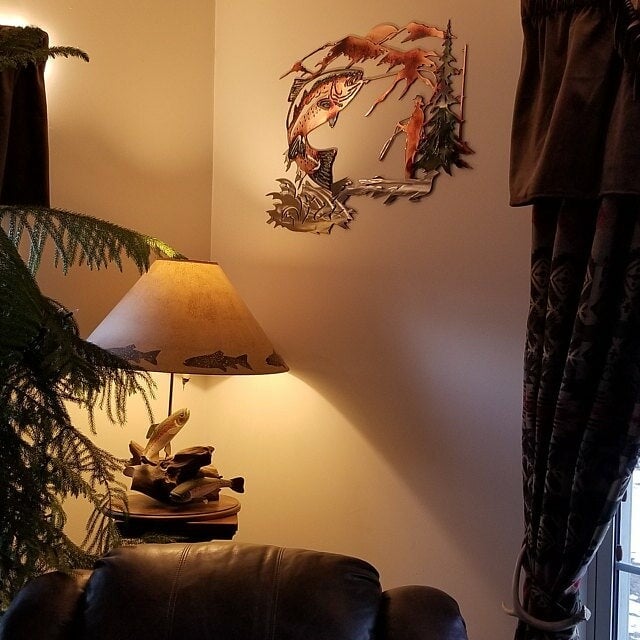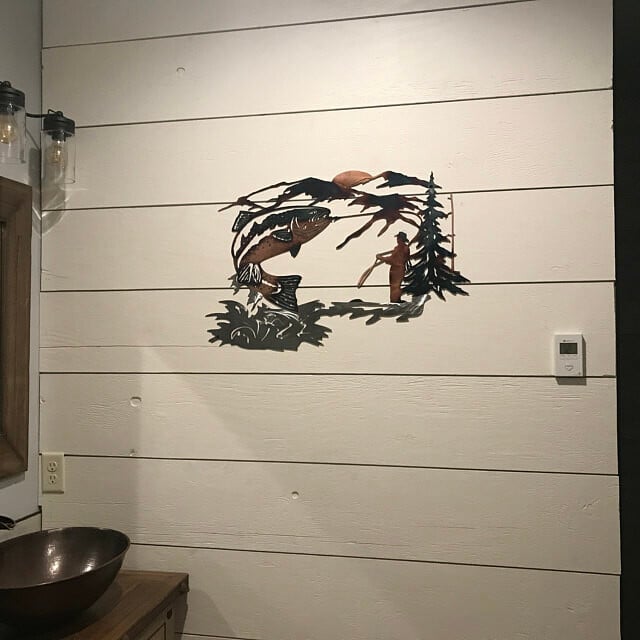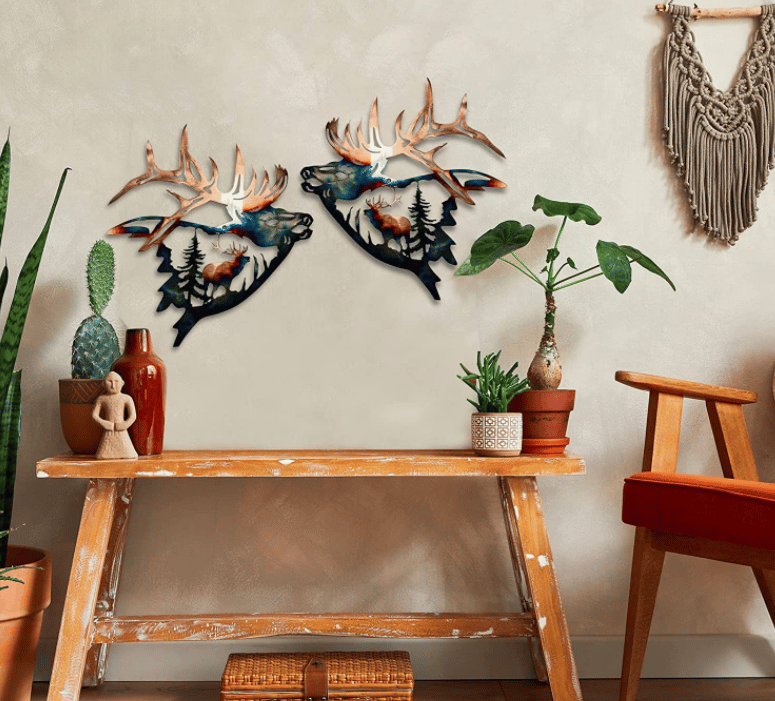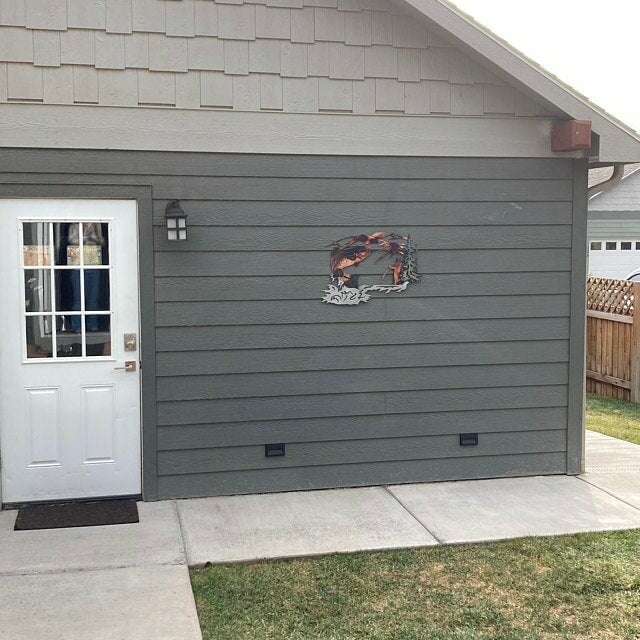 Click on "ADD TO CART" to get yours now!