Record studio-quality audio with this amazing mic,Say goodbye to bad sound recording quality. Small and portable, both Android and iOS can be used, and the connection will not drop 20 meters away. Support mobile phones, tablets, cameras, laptops.

Features:
1.20 m barrier-free reception,it can use outdoor live broadcast and take a small video.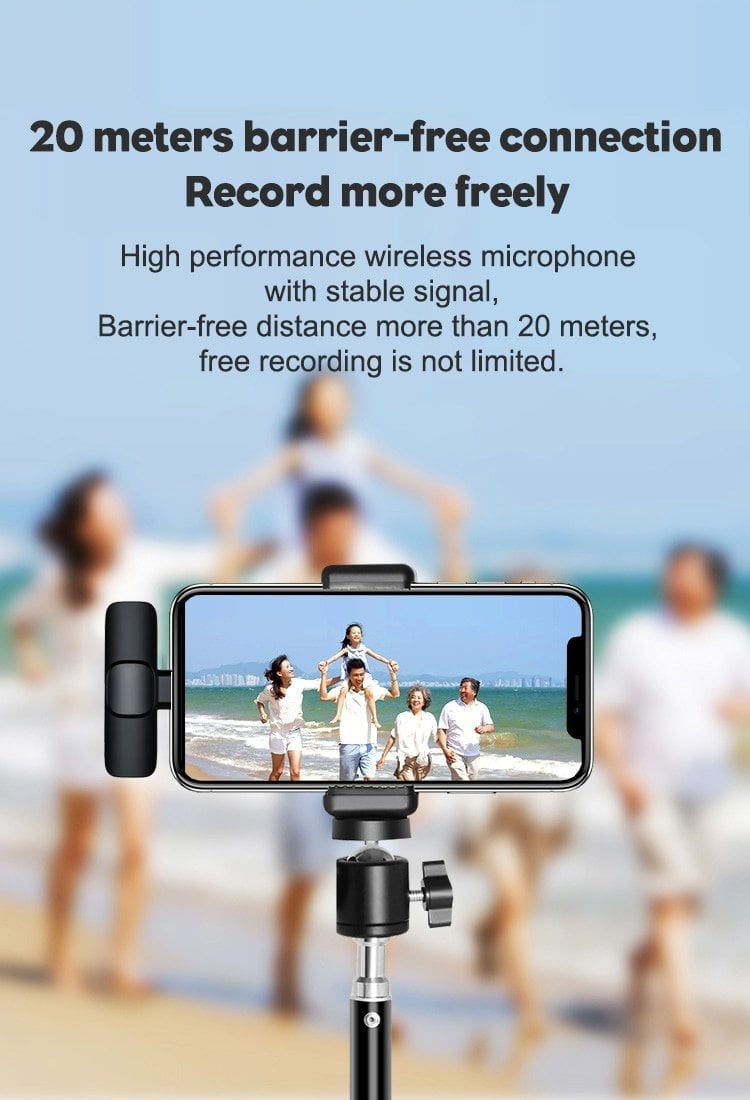 2. It doesn't need APP,plug-and-play,one-click connection,easy to wear.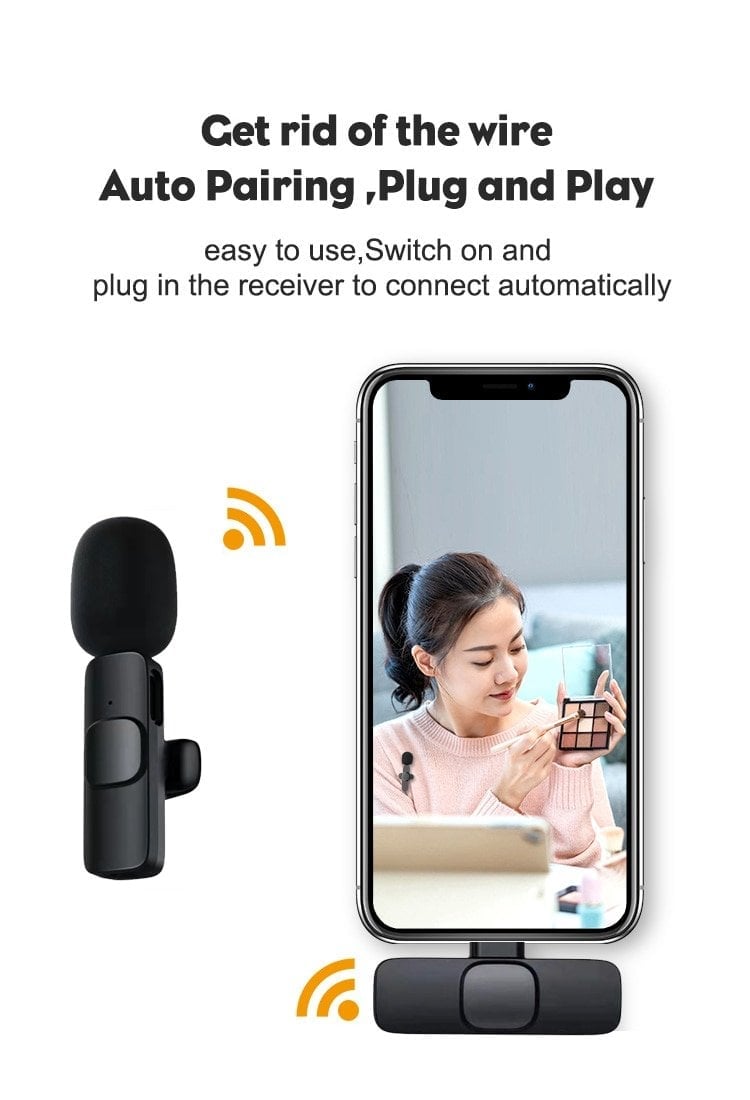 3. Intelligent noise reduction,easy to cope with all kinds of noisy environment,worry-free shooting,meet your needs for a day.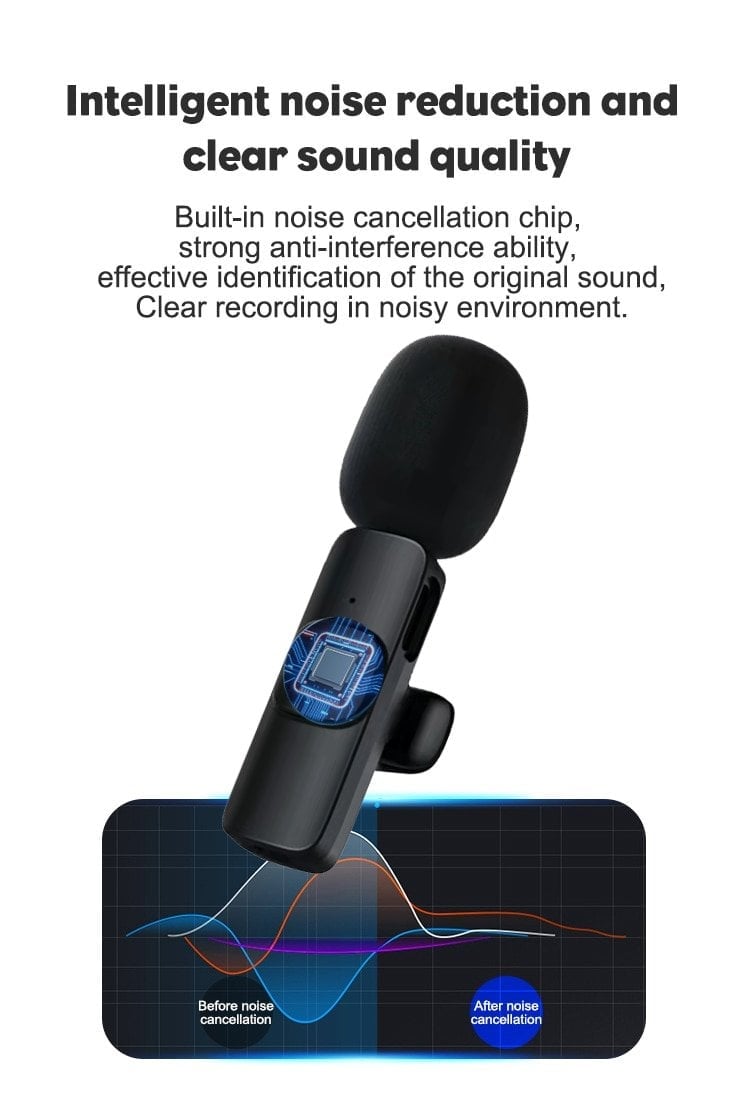 4. 360 full pointing pick up,record every detail of the sound.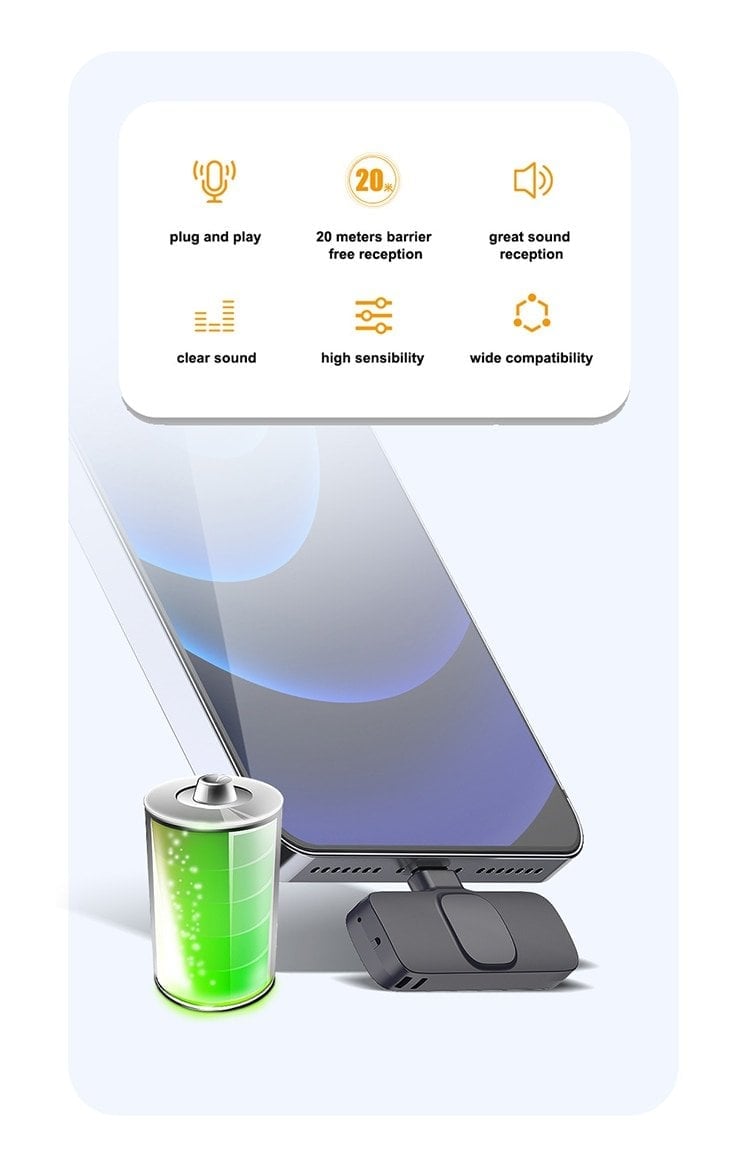 5. Small and convenient,it compatible with various devices,support mobile phone, tablet, camera, notebook,etc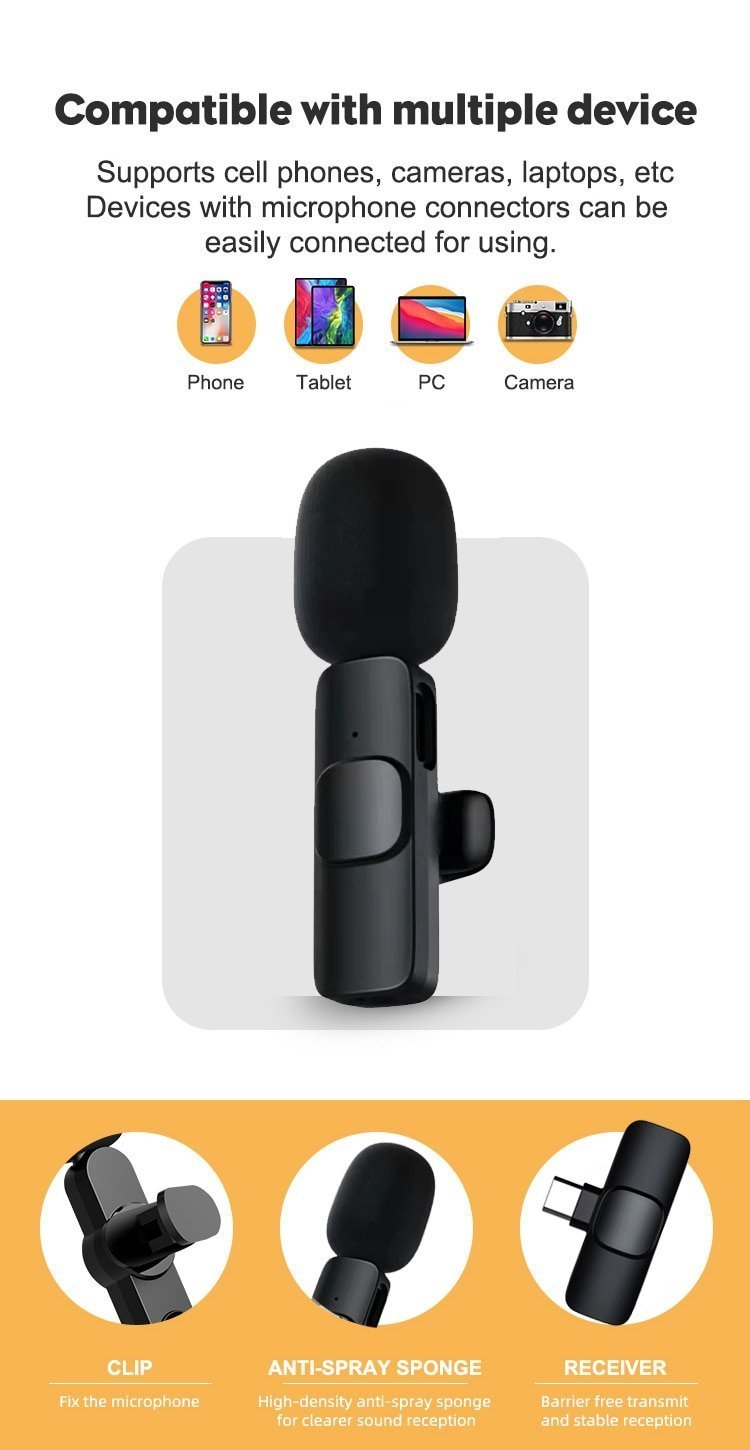 6.You can use this microphone while charging your phone.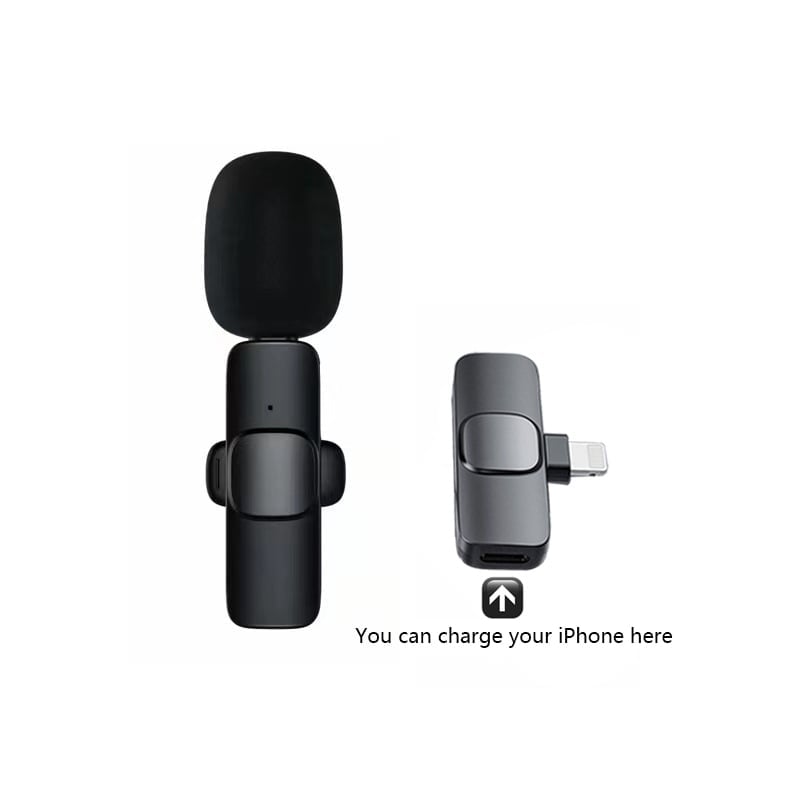 7.It is suitable for many occasions.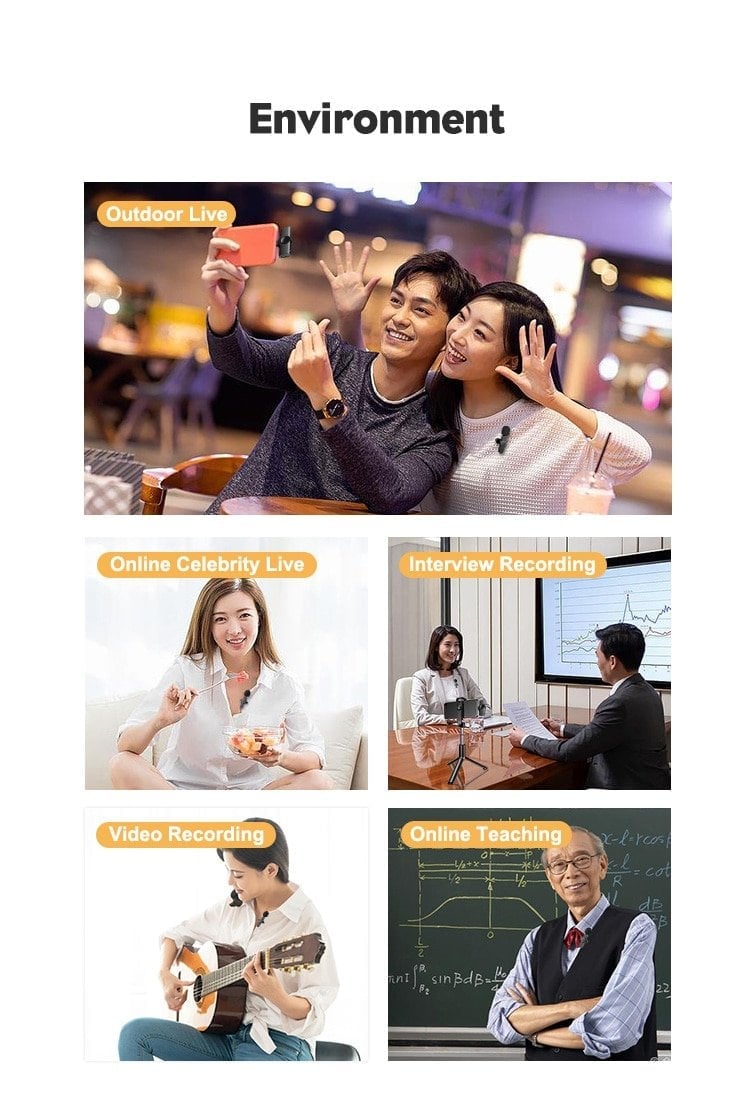 Specification:
Frequency: 20Hz-20kHz
Charging port: for Lightning/for Type-C
Battery capacity: 60mAh
Transmission Distance: 20 m barrier free
Package included:

1 x Rechargeable Wireless Microphone

1 x Receiver
1 x English Manual

1 x USB cable