A very useful 7-compartment box for storing pills and jewelry. Tightly sealed, waterproof, dust-proof, and moisture-proof, keeping the items dry and protected.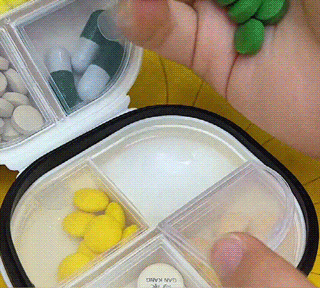 Every compartment is with an independent lid to keep the items in place, preventing mess and tangling.
The lid is designed with a secure locking mechanism to keep items safe and secure while on the go.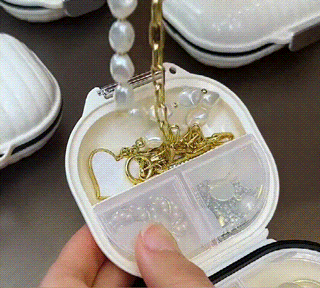 FEATURES
* Healthy Material: Made of food-grade material, it is non-toxic, odorless, and safe to store pills/ tablets/capsules.
* Waterproof: Triple seal, waterproof and dust-proof, effectively protects the contents of the box.
* Reusable: The box is easy to clean and maintain, so it can be used over and over again without any hassle.
* Multifunctional: It is not only a pill box but a jewelry box. The independent compartment keeps earrings, necklaces, and rings neat & organized without tangling.
* Great Gift Idea: It is a great gift for female friends, stylish and modern, compact and portable to carry.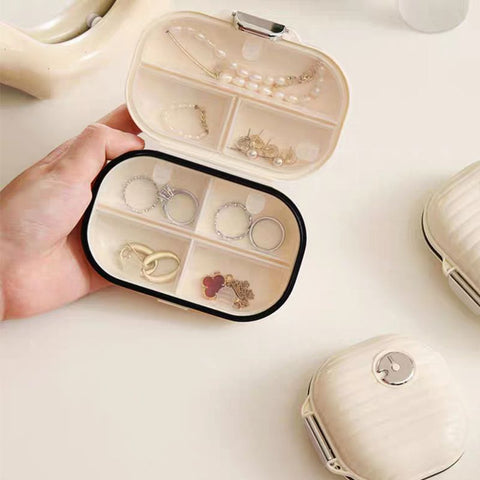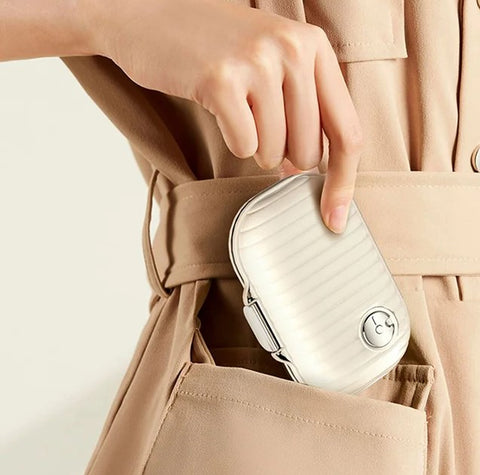 SPECIFICATION
Material: PET + Silicone
Color: Beige
Shape: Square, Rectangle
Size: 8*7.8*4cm, 11.2*7.8*4cm
Weight: 44g, 64g
Package Includes: 1 * Multifunctional Portable Sub-Packing Box