Preserve a treasured memory for yourself or a loved one with this pet memorial tribute cast in quality designer resin and hand-painted one piece at a time.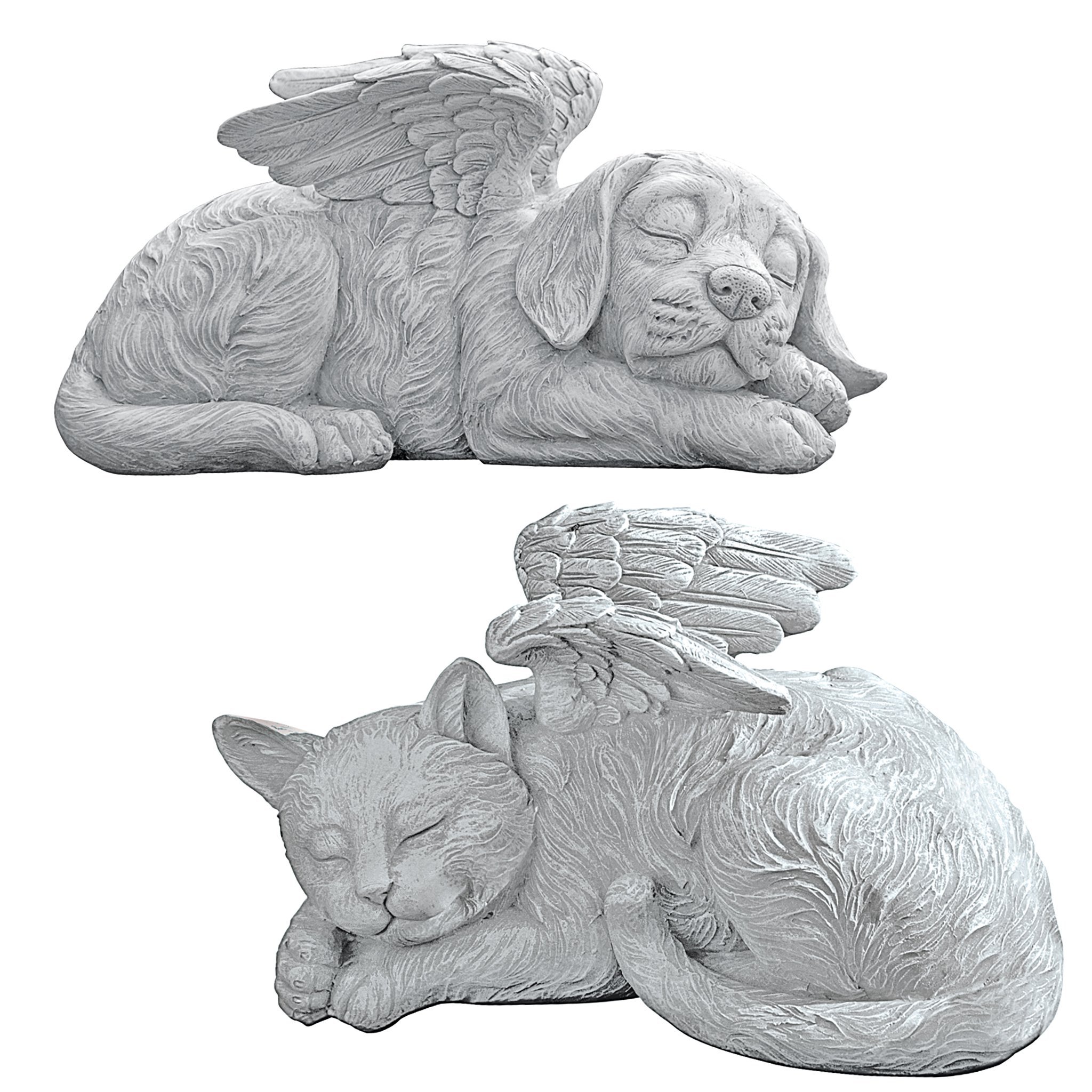 Our Design Toscano exclusive remembers a beloved dog or cat and reminds us that 'Special friends live in our hearts forever.'
Whether in a special spot in your home or in a favorite garden spot, this thoughtful and healing gift honors a never-to-be-forgotten pet's memory.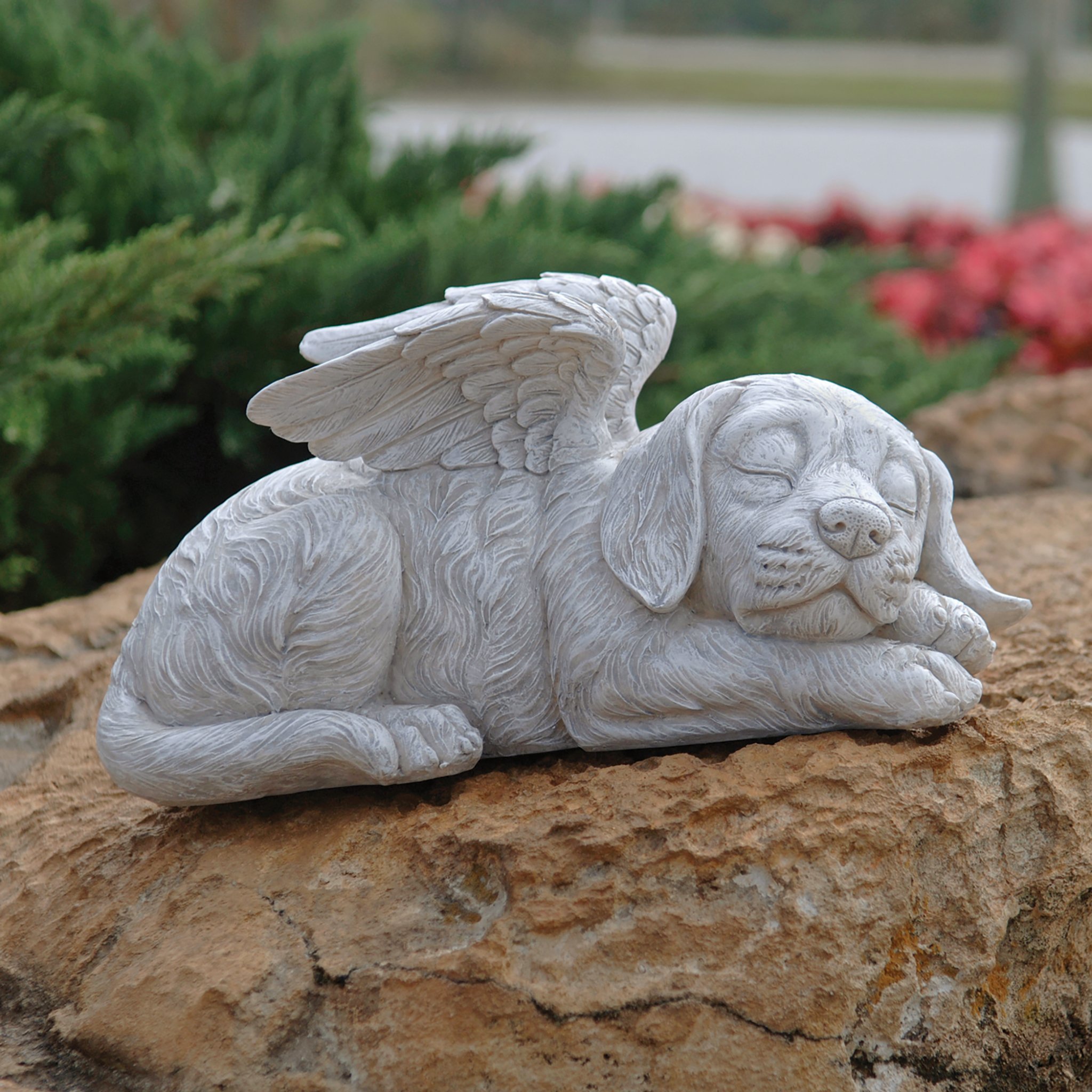 Gifts of care and healing
honor the memory of a lost pet with our special statues depicting peaceful sleeping cats and sleeping dogs with feathered angel wings. Displayed as a gravestone in the place of your pet's final resting place or as an animal statue memorial in a place of honor in your home, this sculpture is a welcome therapy gift for your loved one.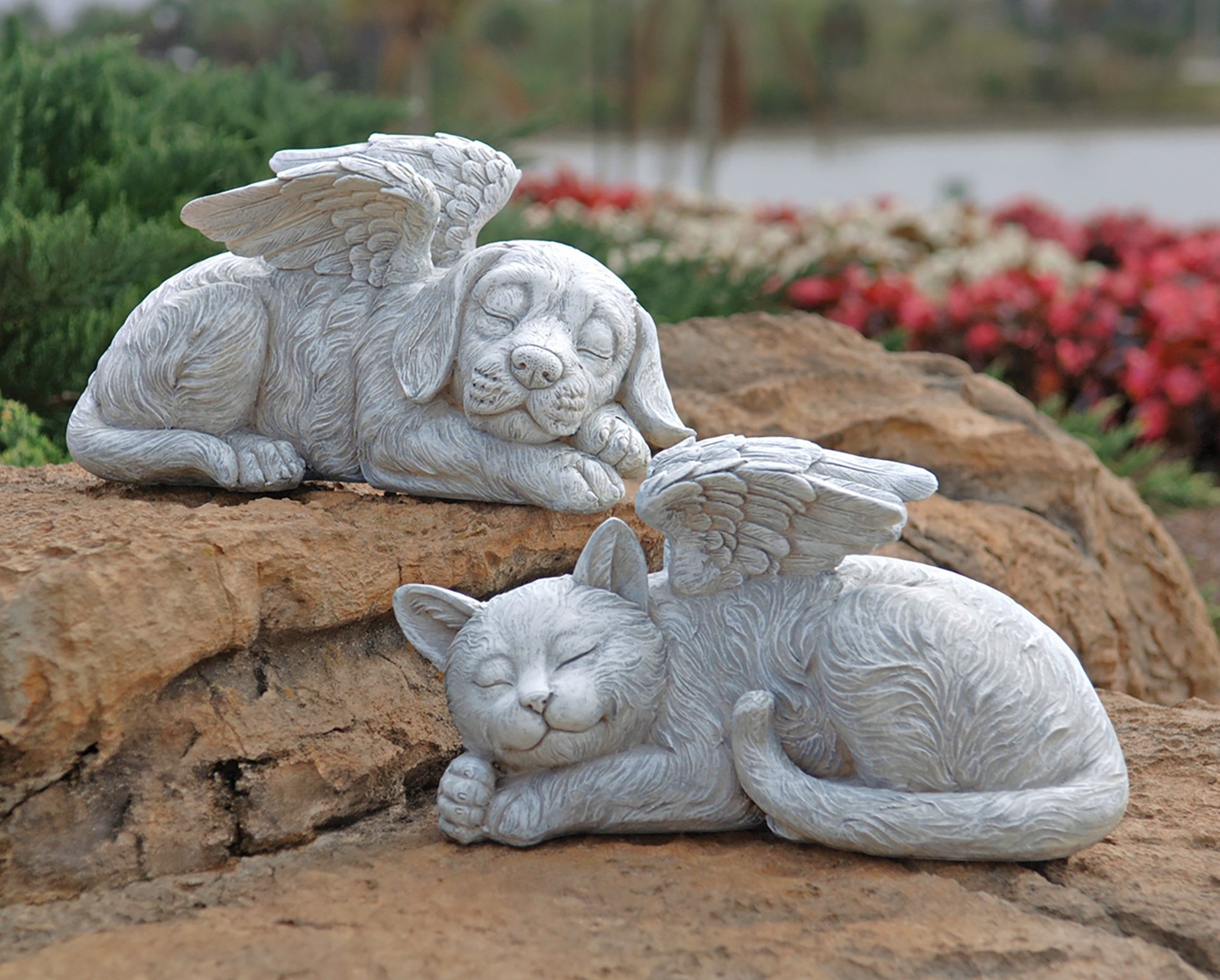 Package:1*Pet Memorial Statue