A sleek, RFID-protected wallet with a minimalist design. It features a main cardholder that can hold up to 12 IDs and credit cards, thanks to its elastic expansion. It Also has a convenient and secure money clip, ideal for holding your notes, ID or RFID enabled cards.
The Shield Wallet can comfortably hold up to 12 credit cards without becoming stretched out. Ideal for carrying your essentials, such as business cards, credit and debit cards, and bills, it features an outside notch that allows you to quickly and easily access your cards.

Money Clip
Designed to keep cash organized and easily accessible. It offers a convenient and secure way to carry cash, without the bulk of traditional wallets.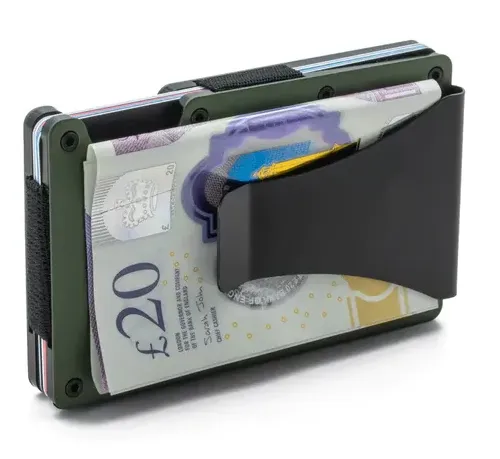 RFID Protection
RFID protection offers security, privacy, convenience and peace of mind by preventing unauthorized access to personal information stored on RFID-enabled cards. It helps to keep personal information confidential and secure, while making it easier to access important information when needed.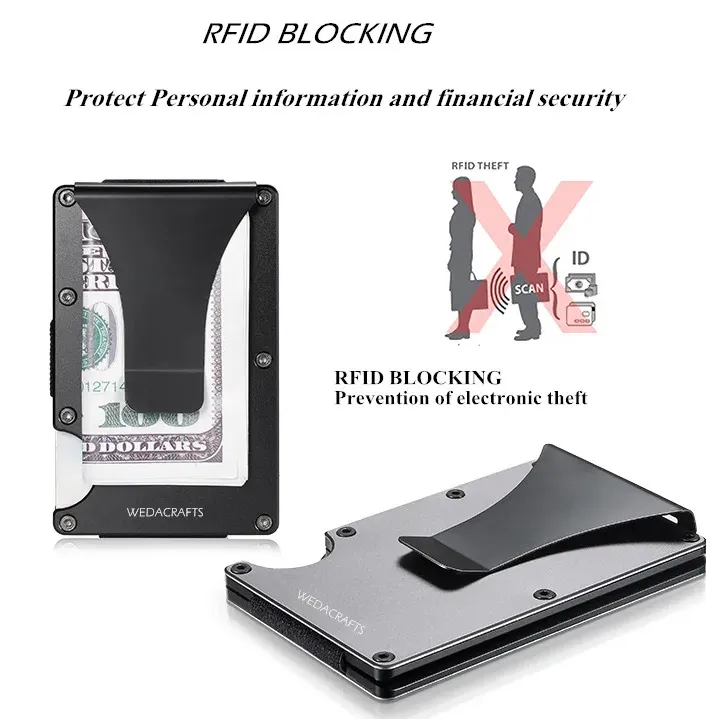 Specification