⚽Share some sweet soccer life lessons with your husband - and give him an awesome soccer ball necklace to boot! As his wife (and teammate in life!), you will love and believe in him always - and this necklace is just a little reminder of that love that he can take with him wherever he may go.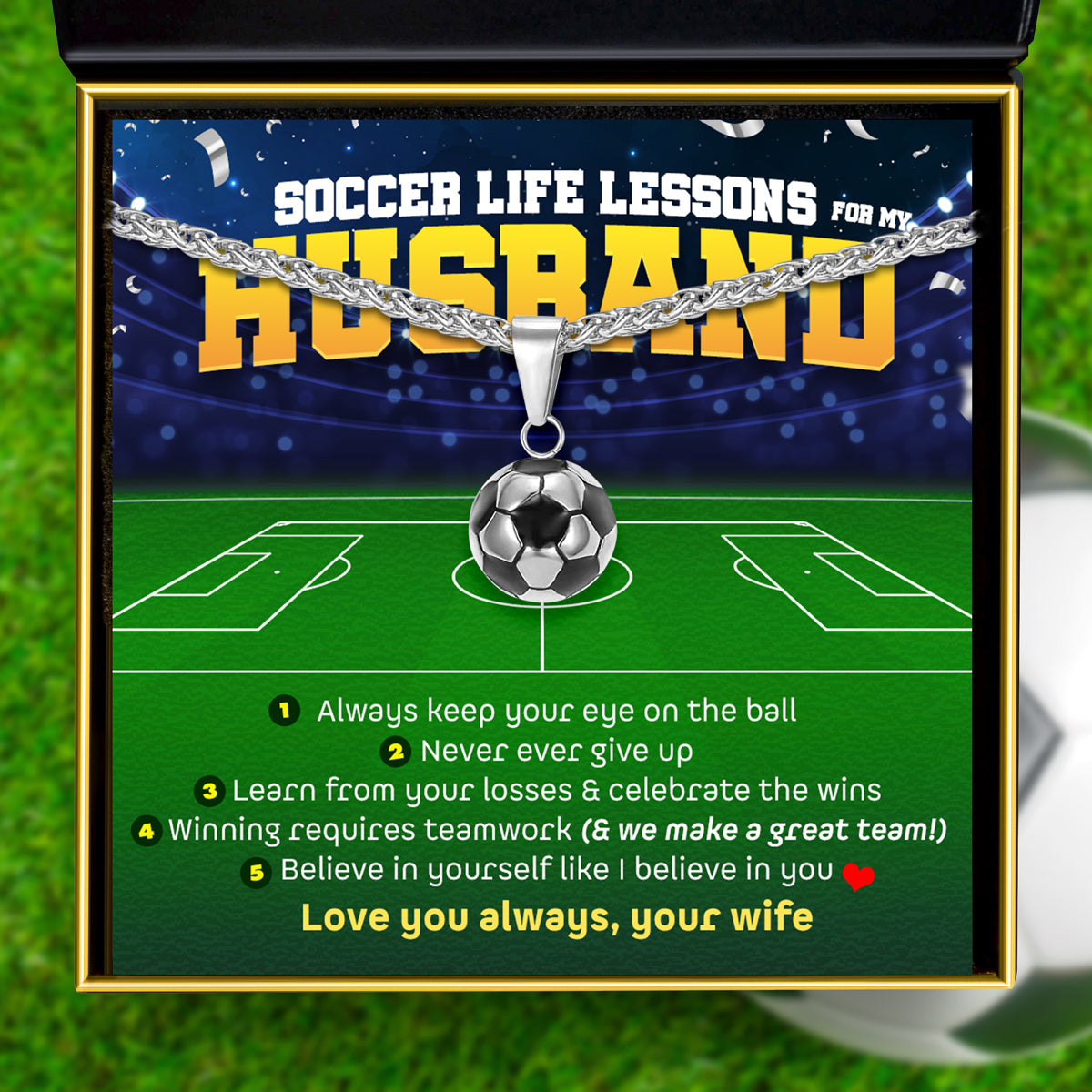 ⚽Your necklace will arrive in an exclusive gift box with cute soccer theme message card. The perfect gift for soccer fan husband, soccer player, or soccer coach!
Specifications
Item Type: Soccer Ball Pendant Necklace
Chain Length: 22 inches (55.88cm)
Chain Style: 3mm Wheat Rope Chain
Pendant Size: 1 x 0.5 inch (2.54 x 1.27cm)
Metal Material: Stainless Steel
Necklace Type: Lobster Clasp Closure on Chain
Design: Soccer Ball
Package Includes
Exclusive gift box with sentiment card.

Premium Leather Box
Box Size: 3.5 x 3.5 x 1 inches

Exclusive Card Within

Card reads "Soccer Life Lessons for my Husband
1. Always keep your eye on the ball
2. never ever give up
3. learn from your losses & celebrate the wins
4. winning requires teamwork (& we make a great team!)
5. believe in yourself like I believe in you ❤️
love you always, your wife"