Illuminate your space: The simplest DIY home safety solution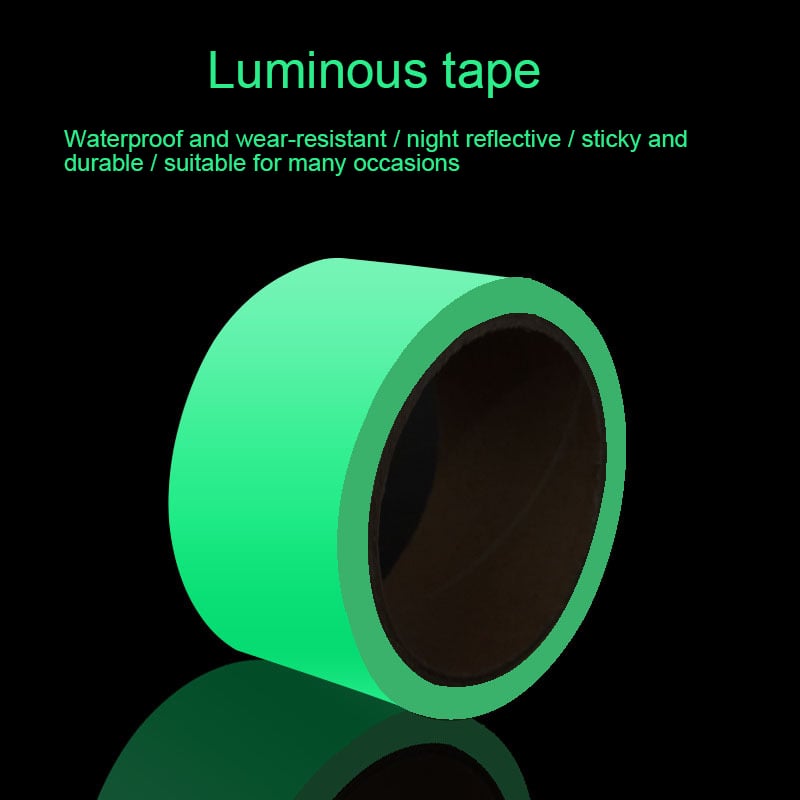 Home safety is paramount to keep you and your family secure no matter what happens. Whether you live in a large or small space, you'll know that it can be difficult to navigate your home during the night, which can lead to accidents and injuries.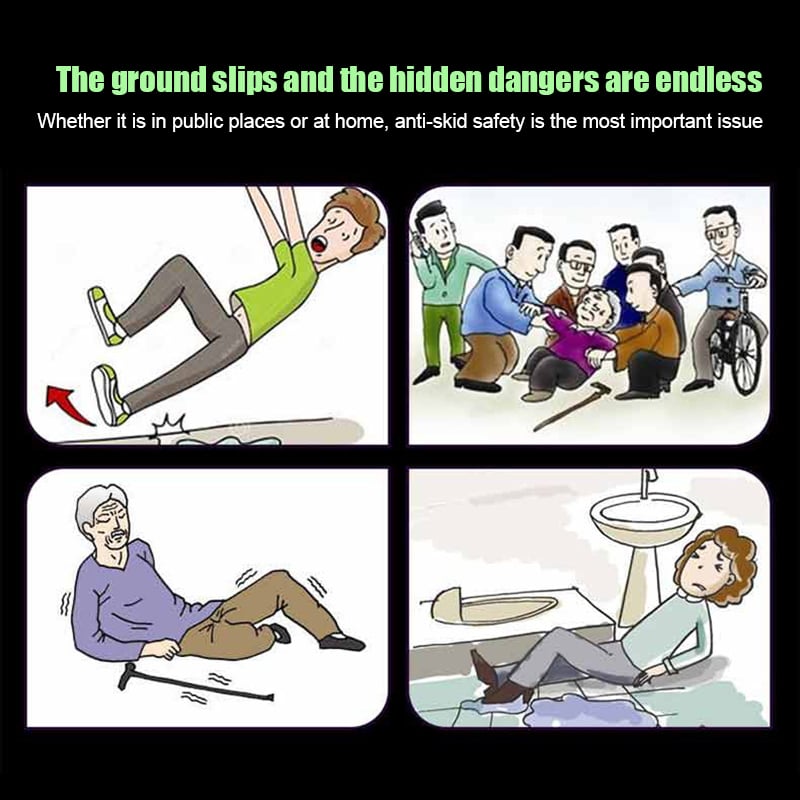 Your home can also become dangerous in case of a power cut, which can leave you unable to clearly see your surroundings, including furniture and any other obstacles that could cause an accident.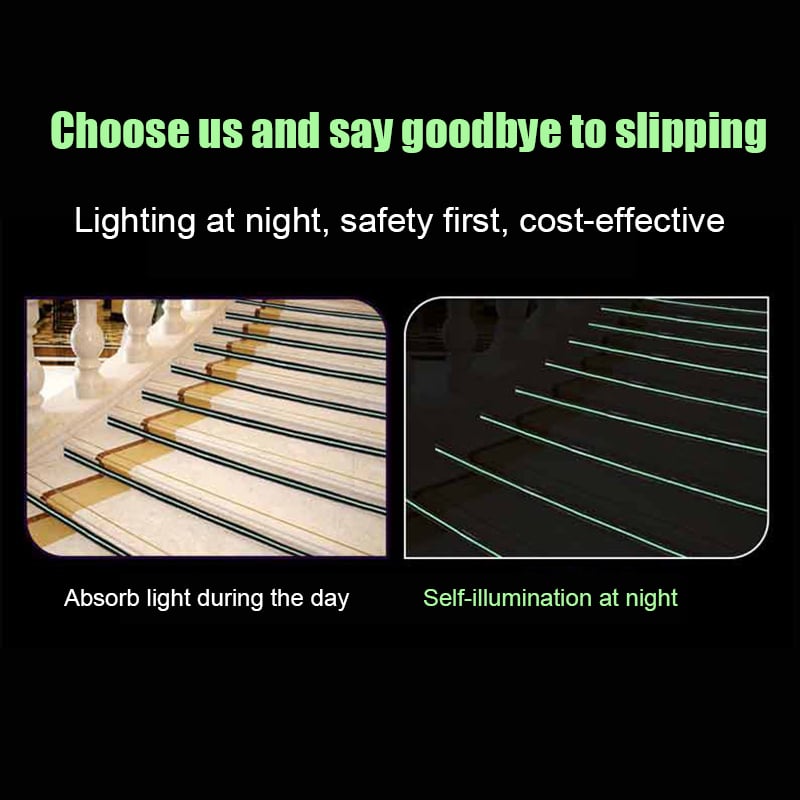 Whether you live alone or have a family to take care of, it's important that you have a simple safety solution to help prevent any mishaps without breaking the bank.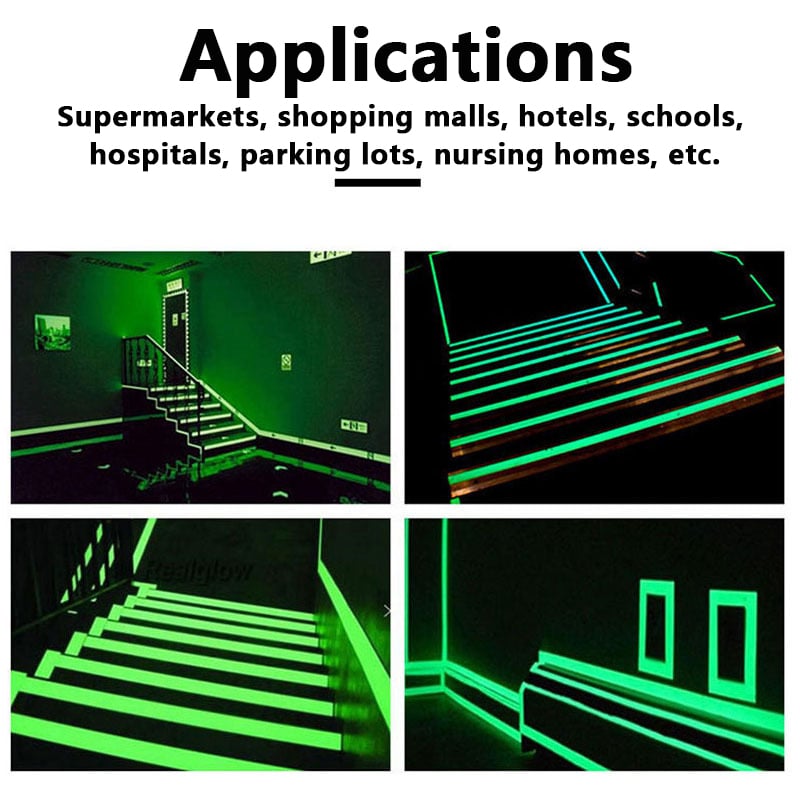 We understand that you need a home safety solution that is easy to install and affordable, so look no further than this simple yet effective luminous tape. Keep reading to discover all the uses of this innovative and ultra-useful tape creation and instantly improve your home safety level without any hassle!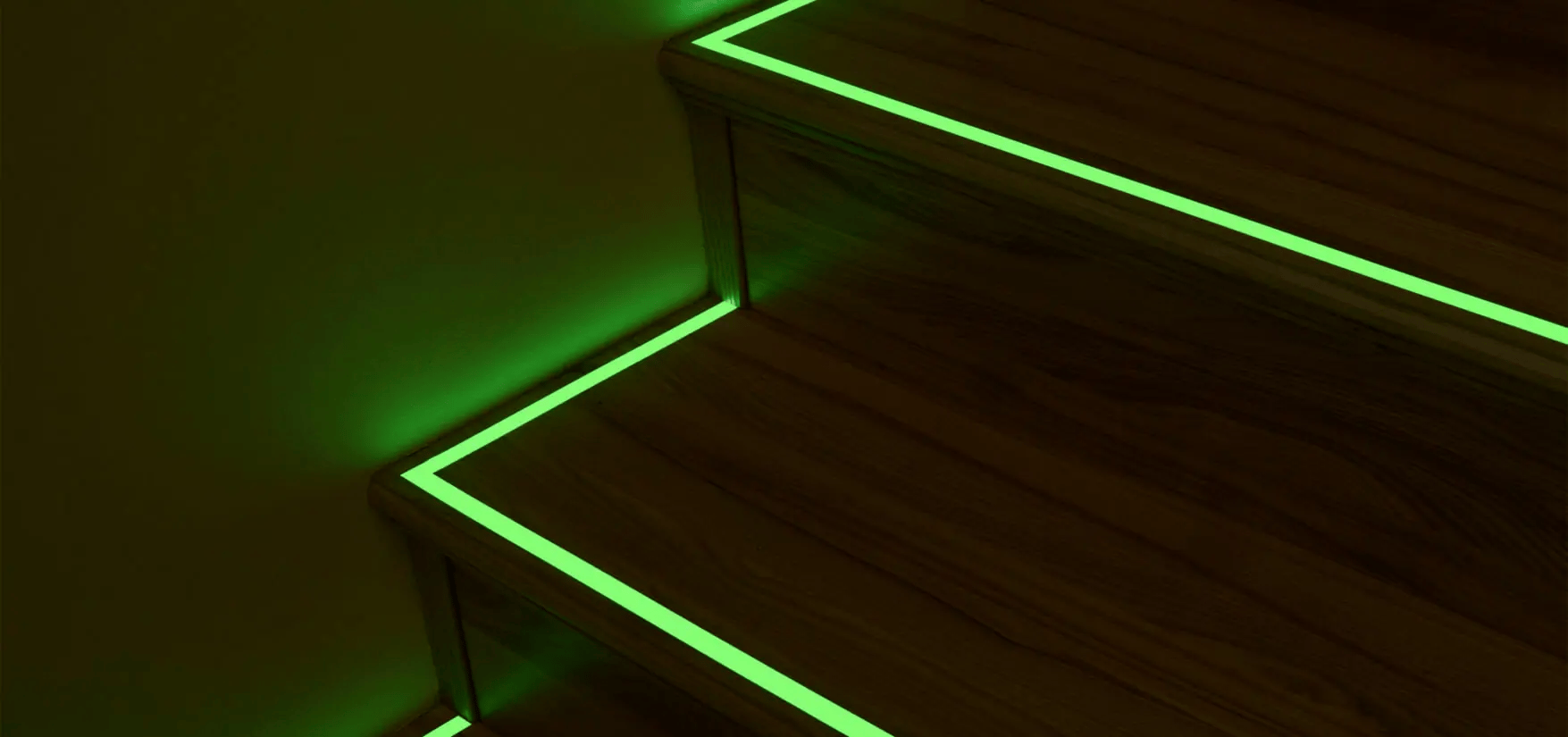 Home Safety Tips
While a roll of tape may not seem particularly versatile, glow in the dark safety tape actually has a wide range of uses across the home that can help keep your family safe without a difficult and time-consuming installation process.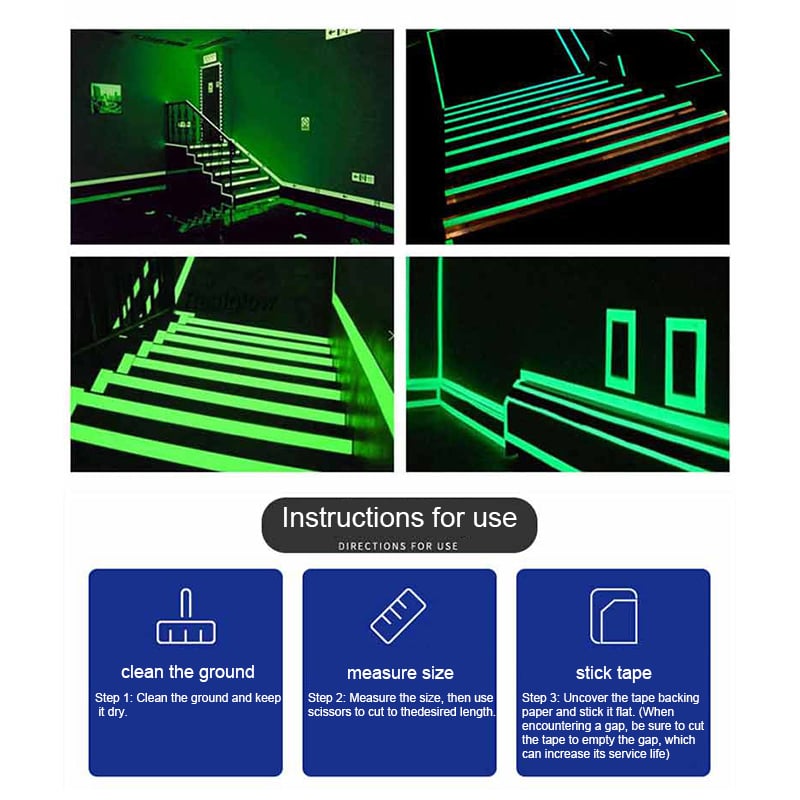 Outline your light switches with the glowing tape so that you can easily see them in the night if you need to go to the bathroom or grab a glass of water from the kitchen.
Similarly, you can outline door frames with the tape which is particularly helpful for avoiding injury in the dark. This also allows you to see your nearest exit in case of an emergency.
It's easy to trip over wires in the dark, so wrap a few strips of glow in the dark tape around any TV cables or extension plugs to boost their visibility and prevent any trips and falls.
Applying glow in the dark tape to essential emergency supplies such as a first aid kit and flashlight can be a lifesaver during a blackout. You can also outline drawers containing your supplies with the tape so that you can easily identify their location in the dark.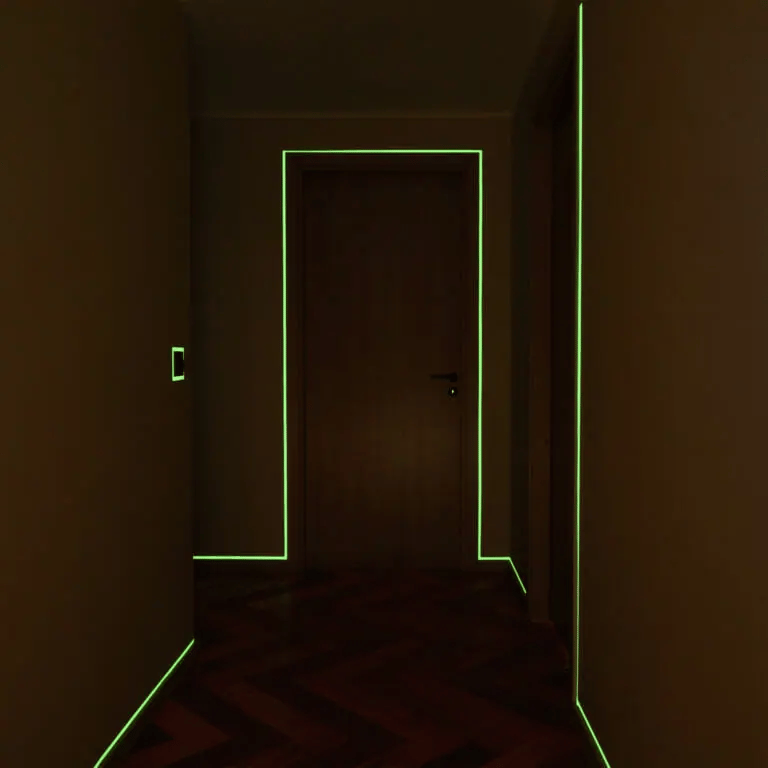 Outdoor Uses
Luminous tape isn't just for home safety – outdoor glow in the dark tape is an essential for a range of activities.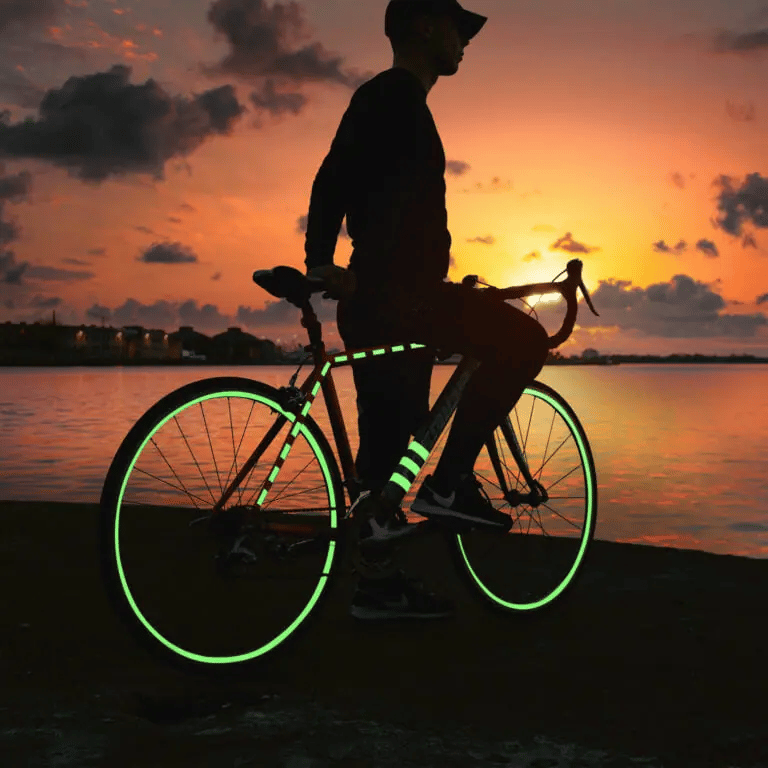 If you're an avid cyclist, stay safe while riding at night by wrapping glow in the dark tape around your bike frame and tires to ensure that you're visible to cars and pedestrians.
Likewise, if you're walking your dog late at night, you can wrap a few strips of tape around your dog's collar and lead to keep them safe from oncoming cars, while also making them easier to spot if they run away.
Make outdoor fire extinguishers easily accessible by creating luminous floor arrows with glow in the dark tape. This could help save you valuable time in case of an emergency, and helps to ensure the safety of you and those around you.
Apply glow in the dark tape around the borders of steps, such as those on your front porch, to help reduce the likelihood of trips when entering your home at night.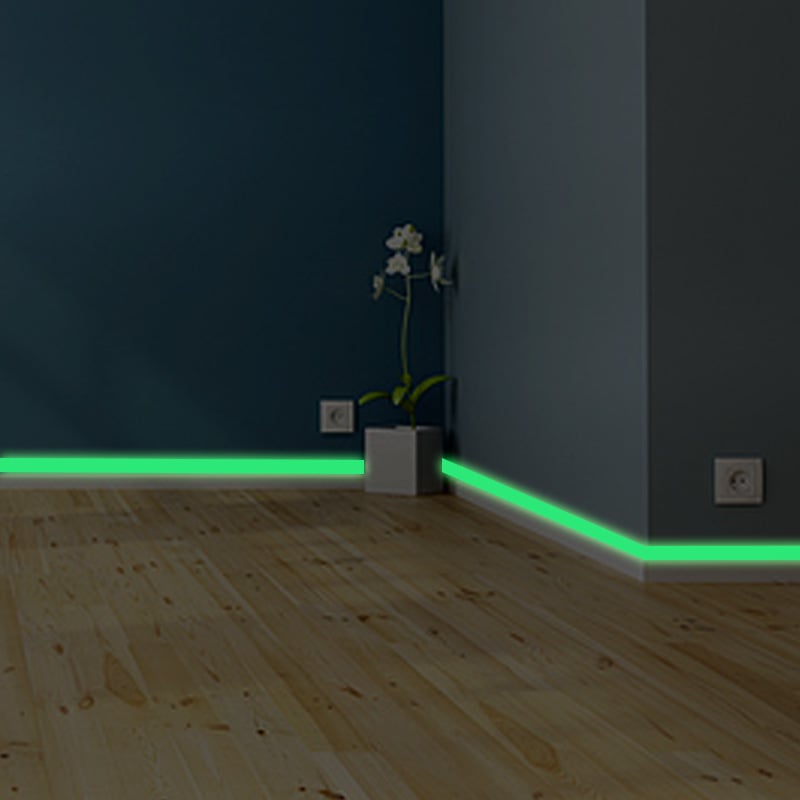 Glow in the Dark Home Decor
Glow in the dark tape isn't just practical, it can also act as unique home decor that is perfect for your kids bedroom or for a party!
Cut out an array of small circles and star shapes from the tape and apply them to the ceiling of a room to create a beautiful glow in the dark galaxy, perfect for children interested in astronomy.
If you're hosting a party, make the food table visible to guests with glow in the dark tape. If you're feeling creative, you can also create geometric designs on your walls to help enhance the party atmosphere. Pair with glow sticks for the ultimate dance party!
Glow in the dark tape is great for craft projects such as making halloween decorations or birthday cards. Stash some in your craft collection so that anytime inspiration strikes, you can add a unique luminous touch to your creations.