USB Digital Microscope 1600X Handheld Portable Plugable Zoom Scope
---
The portable USB digital microscope with 1600X magnification can capture every detail of your chosen subject. It has 8 adjustable LED lights ensuring that your subject is very well illuminated. Simply plug into your USB port, install the app by scanning the QR code of the product box, and away you go.
Use your phone, tablet or laptop to view a myriad of objects like you've never seen them before. Great for science projects, nature, close-up work, repairs etc.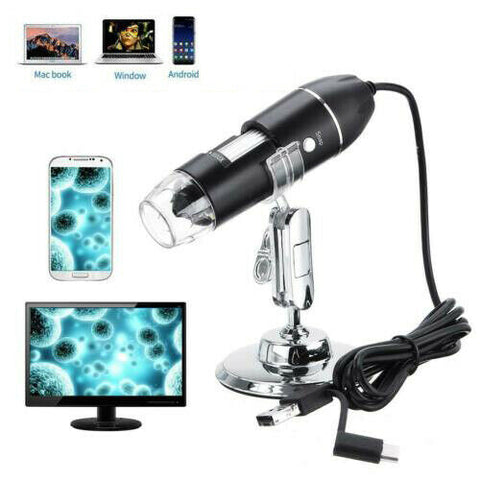 It has a wide range of uses from examining everyday objects and nature up close, to being a useful tool for looking at circuit boards, microchips or even jewelry.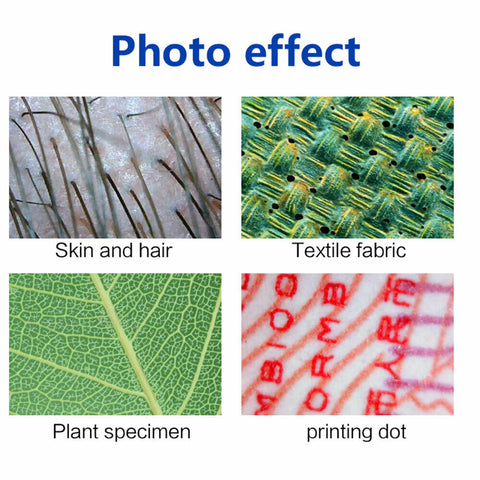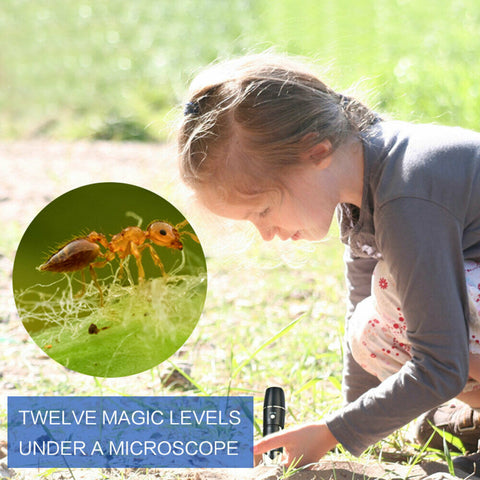 Features:
Magnification: 1600X
Focus Range: 15mm to 40mm
Image Resolution: 1920 x 1080P
Main body size: 4.13" x 2.75" / 10.5cm x 7cm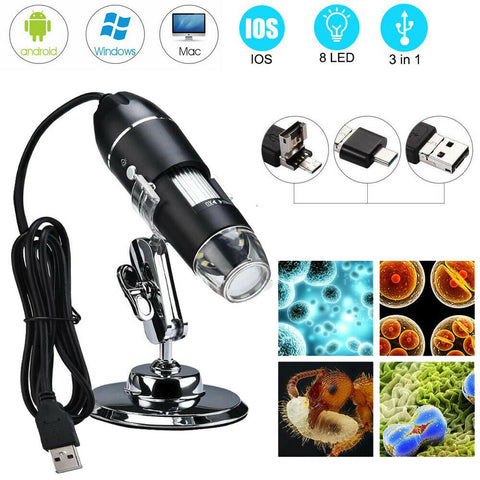 Package includes:
Microscope with 3 in 1 USB/micro USB/USB type-C cable
Stand
Micrometer calibration ruler
Manual
---
USB Digital Microscope 1600X Handheld Portable Plugable Zoom Scope
---
Christmas Shipping Information
Due to the high volume of shipments around Christmas, we cannot guarantee the arrival of your order before the 25th of December. If you want to receive an item by Christmas Eve, then order before December 14th for the best chance. Please take this into consideration before making your order.