Happy Easter! He rises! Decorate and celebrate the resurrection of Christ with this beautiful tiered tray decor.
🌼GREAT ADDITIONS TO YOUR TIERED TRAY: As our inspiration for matching, "Simply Blessed", "Windmill HOME", "Cathedral Window"signs and a popular wooden beads garland are perfect farmhouse combination to decorate the monotonous tiered tray. (Please note that the tiered tray is not included.)
Bundle Includes:
Greens and Tray Racks are not included.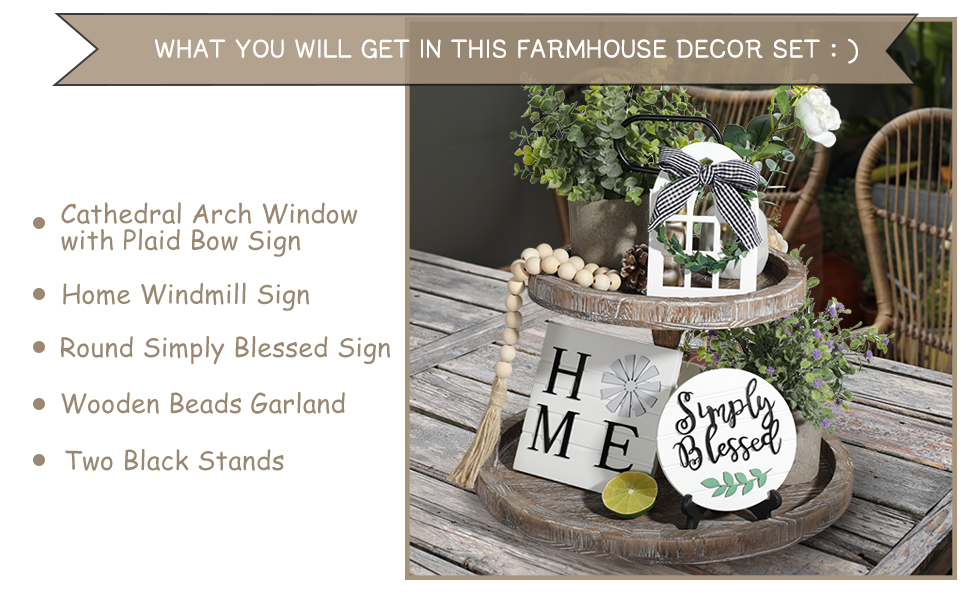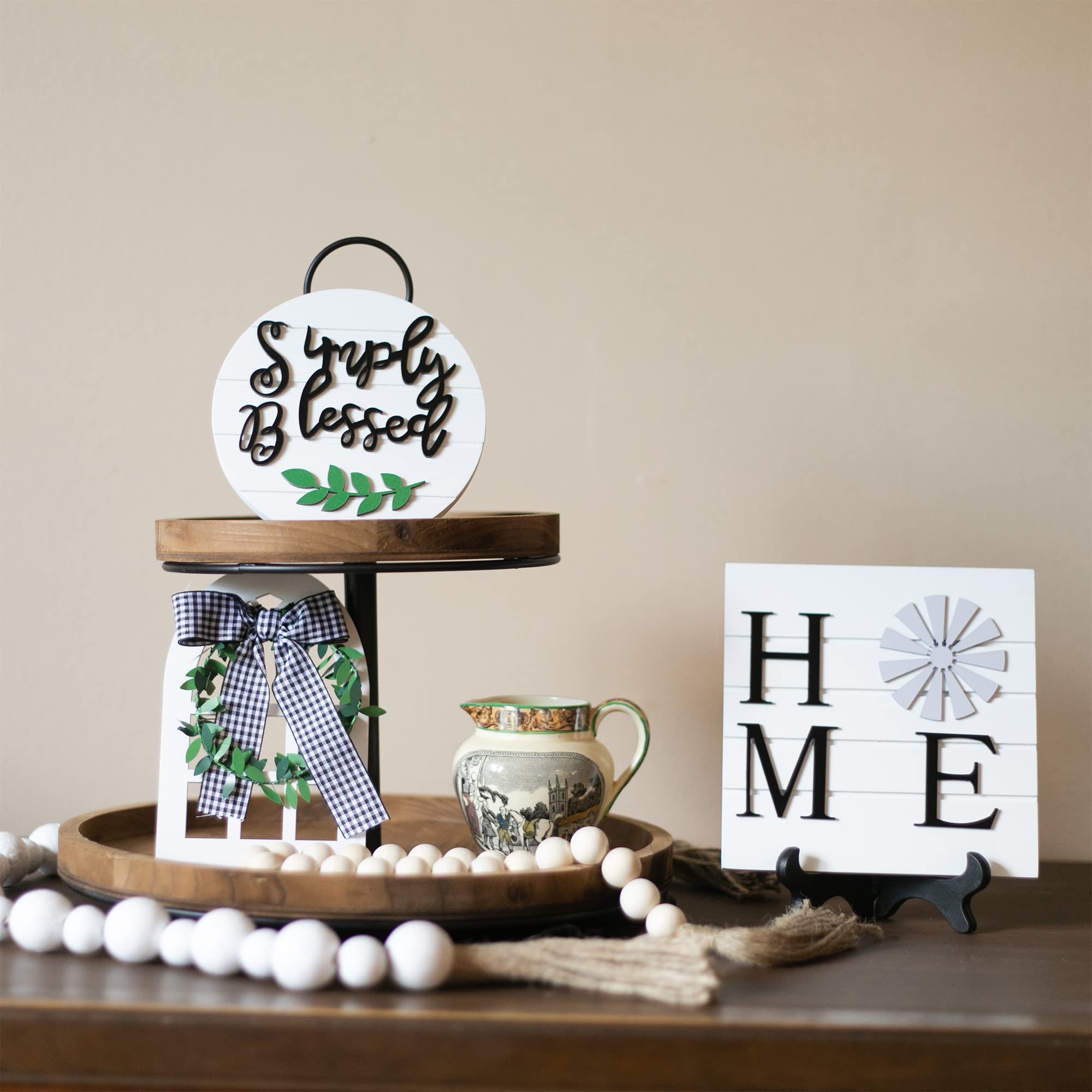 It is perfect for your tiered tray, mantle, open shelving or to add festive decorations for the holiday around your home or office.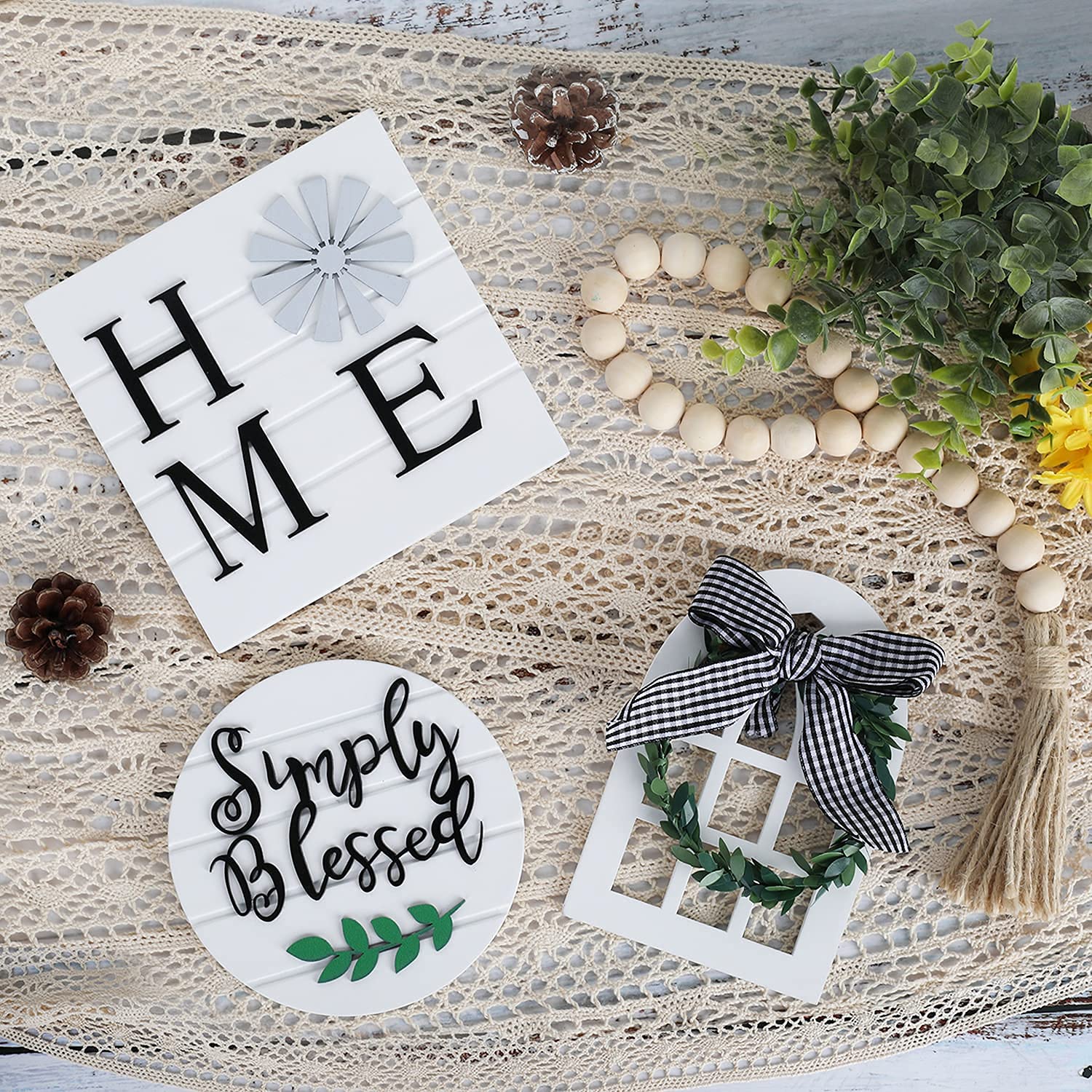 Our tiered tray items are the perfect little pop of seasonal change your space is calling for! Choose from holiday and seasons to everyday decor for those hard to decorate areas of your home or office.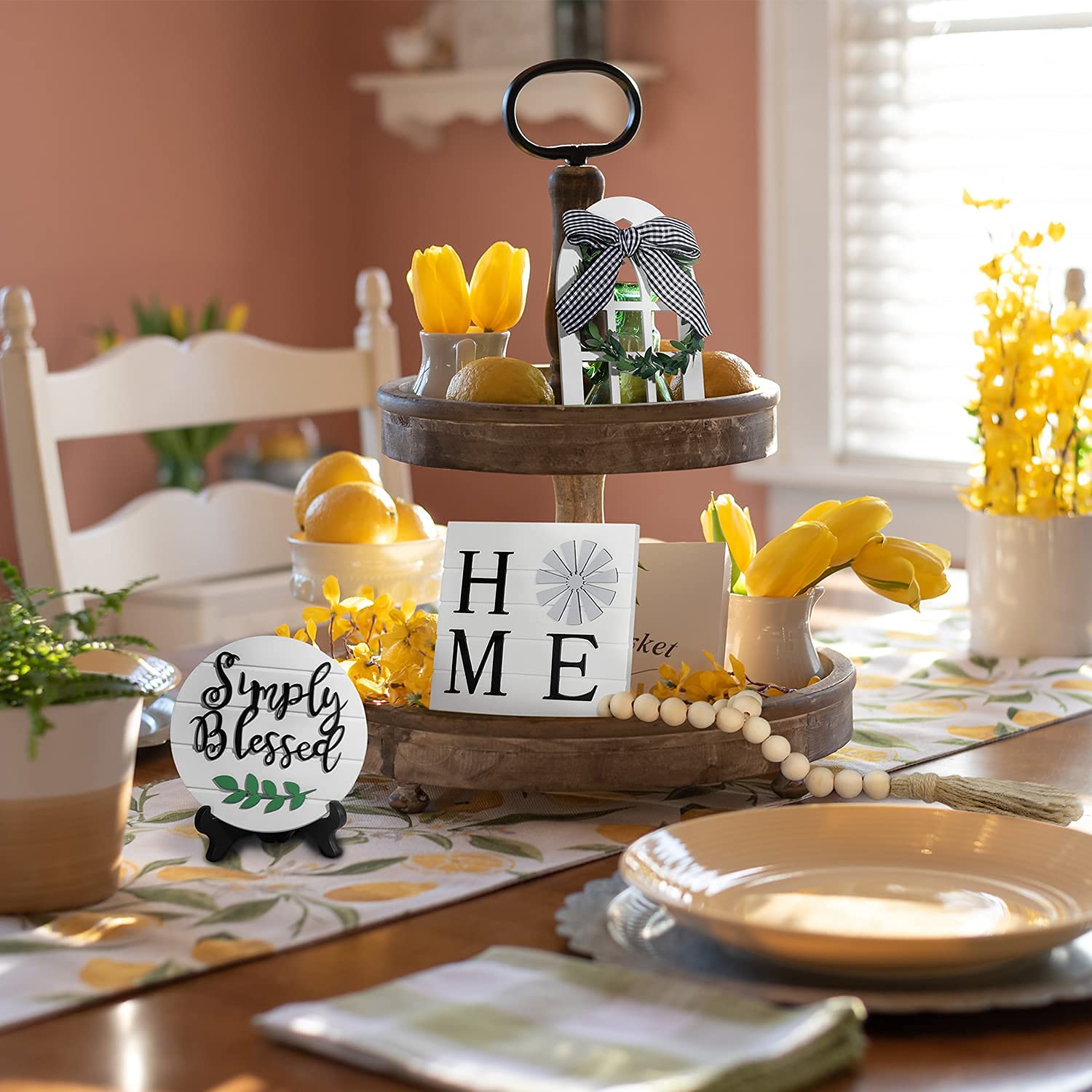 The Complete Bundle includes the following items:
6 PCS FARMHOUSE HOME DECOR: The tiered tray decorations set includes 3 wooden signs, one beads garland and two plastic stands. Those two stands are offered to make "Simply Blessed",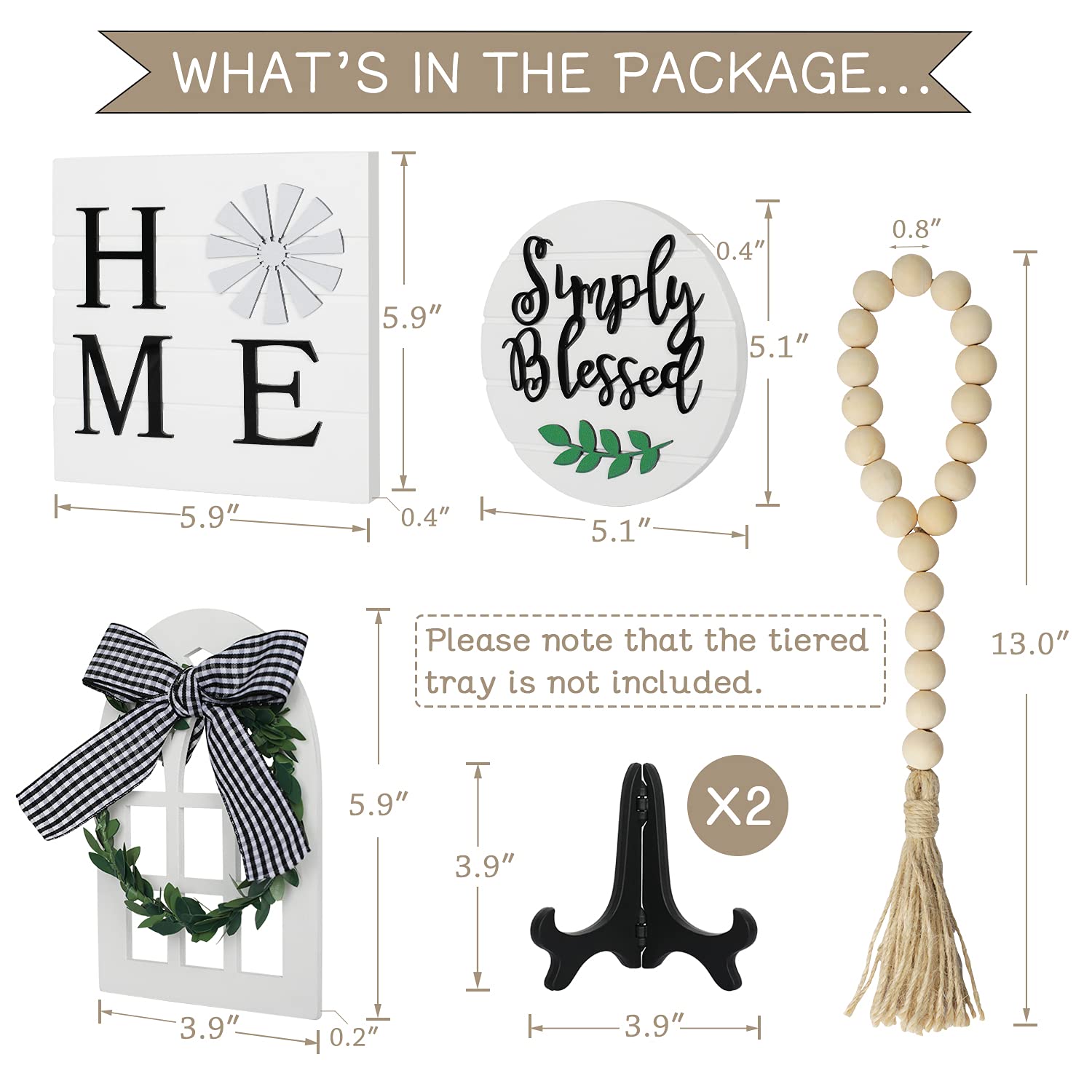 "Windmill HOME" signs prop up since they are not free standing, so you can display them at any places like living room, dining table, bookshelf ,kitchen, and etc.
These mini signs have been painted in neutral colors so they will fit in with any decor.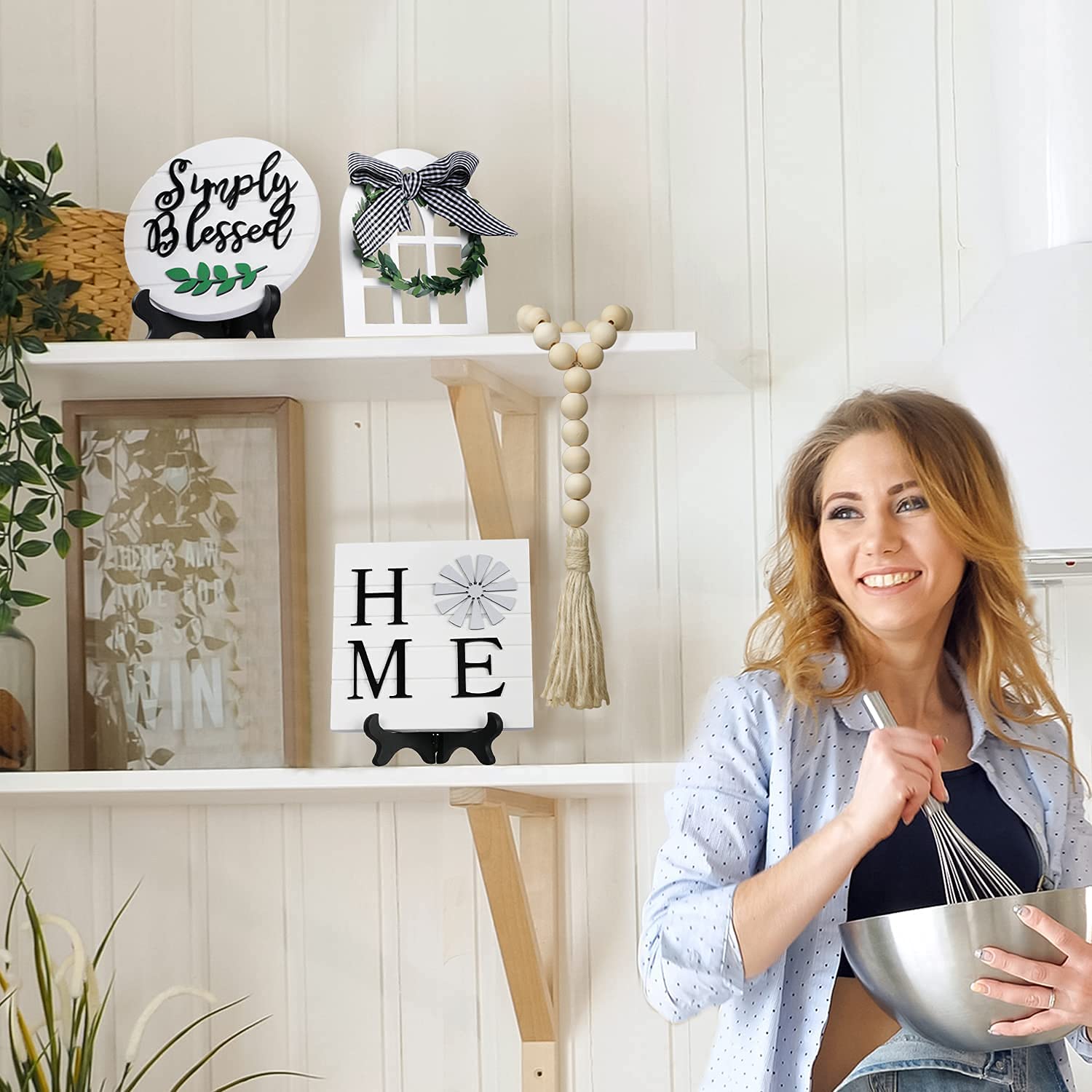 ****Tiered Tray and other photo props are not included.
❤️We pride ourselves on providing high quality home decor at an affordable price. Thank you for supporting our small business.❤️

Offering the greatest customer service is what we strive to do daily. We will go above and beyond to ensure you have a great experience with our shop! If you have any concerns, please do not hesitate to contact us and we will do whatever we can to help. Thank you!
🎁This is a gift for your family, friends, and loved one ...... An expression of friendship, love, and appreciation.