1. Cut out the tattoo you want and remove the transparent film.
2. Put the side of the pattern against your skin.
3. Wet the temporary tattoo thoroughly with a sponge or by hand directly.
4. After 20-30 seconds, gently remove the tattoo sticker backing paper.
5. Let the tattoo paper dry well.
How to remove
Apply the tattoo sticker with rubbing alcohol or baby oil, wait 10-20 seconds, then rub gently and repeatedly with more rubbing alcohol or baby oil until removed.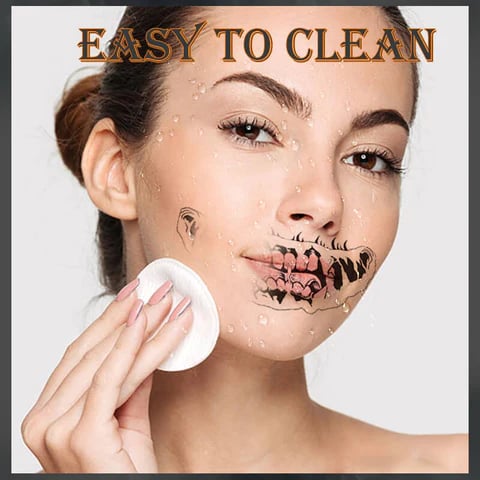 Specification
SET A
Material:Water transfer paper
Outer package size: 10.5*24cm
SET B
Material:Water transfer paper/eco-friendly ink/eco-friendly glue/PET protective film
Size:138*120mm
SET C
Material:Water transfer paper
Size:5.7*9.7cm