Quality Montessori Phonetic Reading Blocks are perfect for the beginning reader. Your child will delight in twisting the blocks to discover new letters and lots of words, especially ones that rhyme.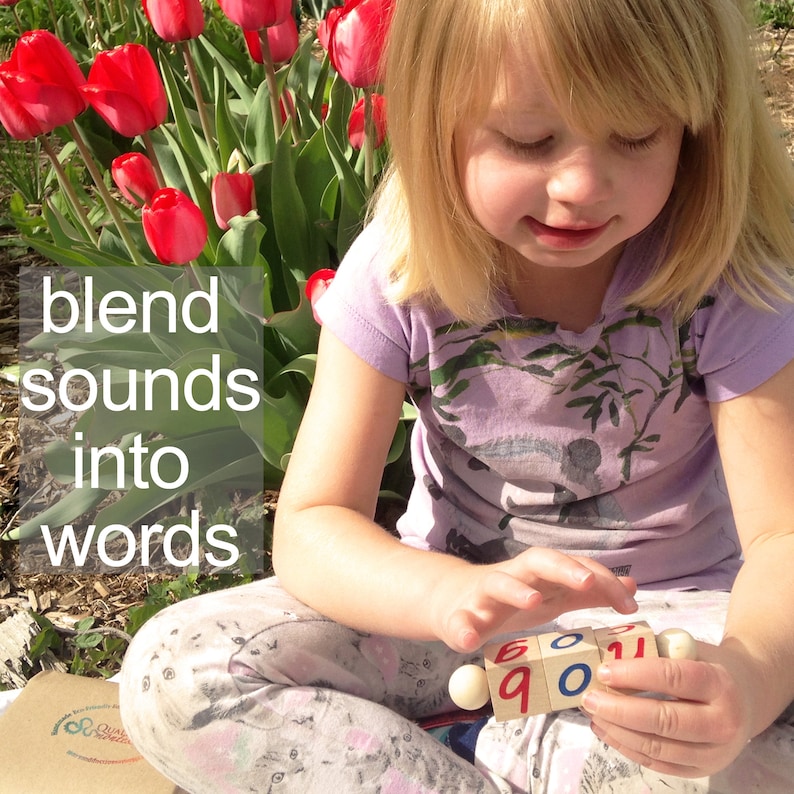 Take your child to the next level with tangible, self-corrected learning. Go from learning individual letter sounds to blending actual words. All words are in the dictionary, although some are less well known than others, and phonetic.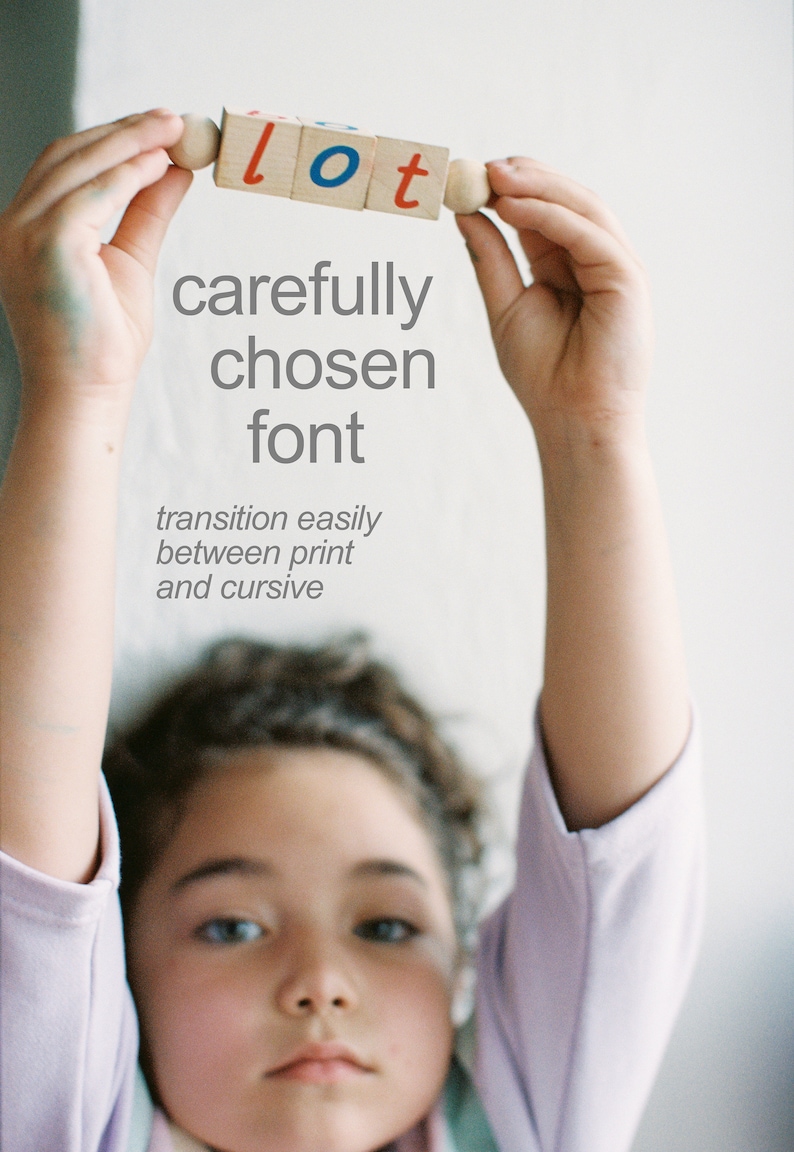 The carefully chosen font matches other Montessori materials and helps your child transition easily between print and cursive.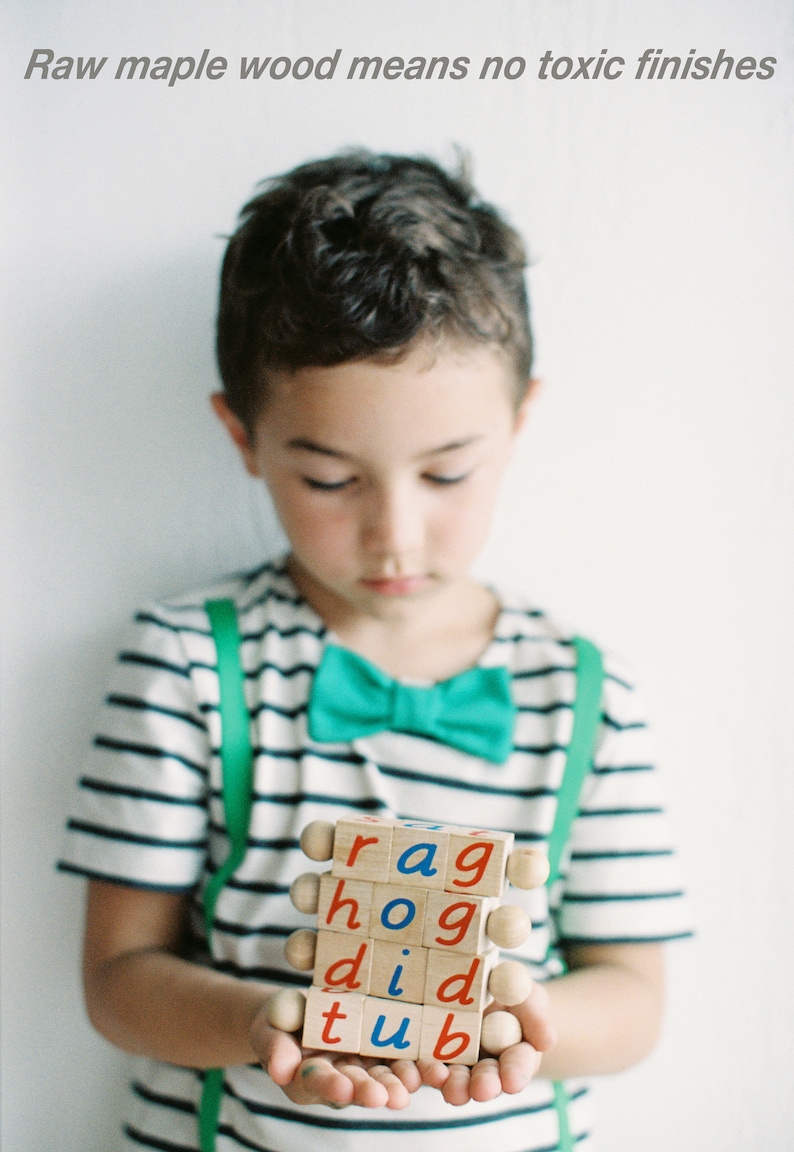 The blocks allow phonic practice with all 5 vowel sounds plus 13 different consonants, giving your reader a total of 80 CVC (consonant - vowel - consonant) words to discover and read. A fun educational toy to strengthen and improve your child's self-confidence with reading.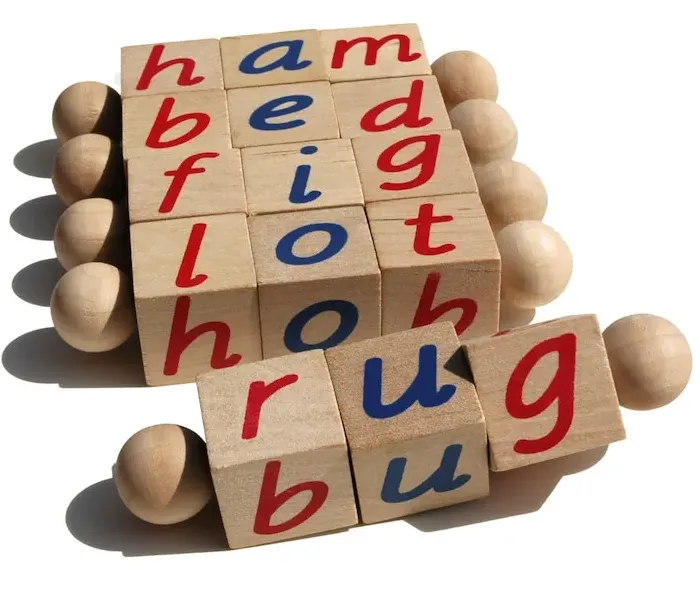 This language work is made to replace or compliment your Montessori Three Letter Phonetic Word Cards. The letters are written in lower case D'nealian print with red consonants and blue vowels in order to match the rest of your Montessori Language materials. A must have language work for the Montessori 3-6 year old primary and kindergarten classroom.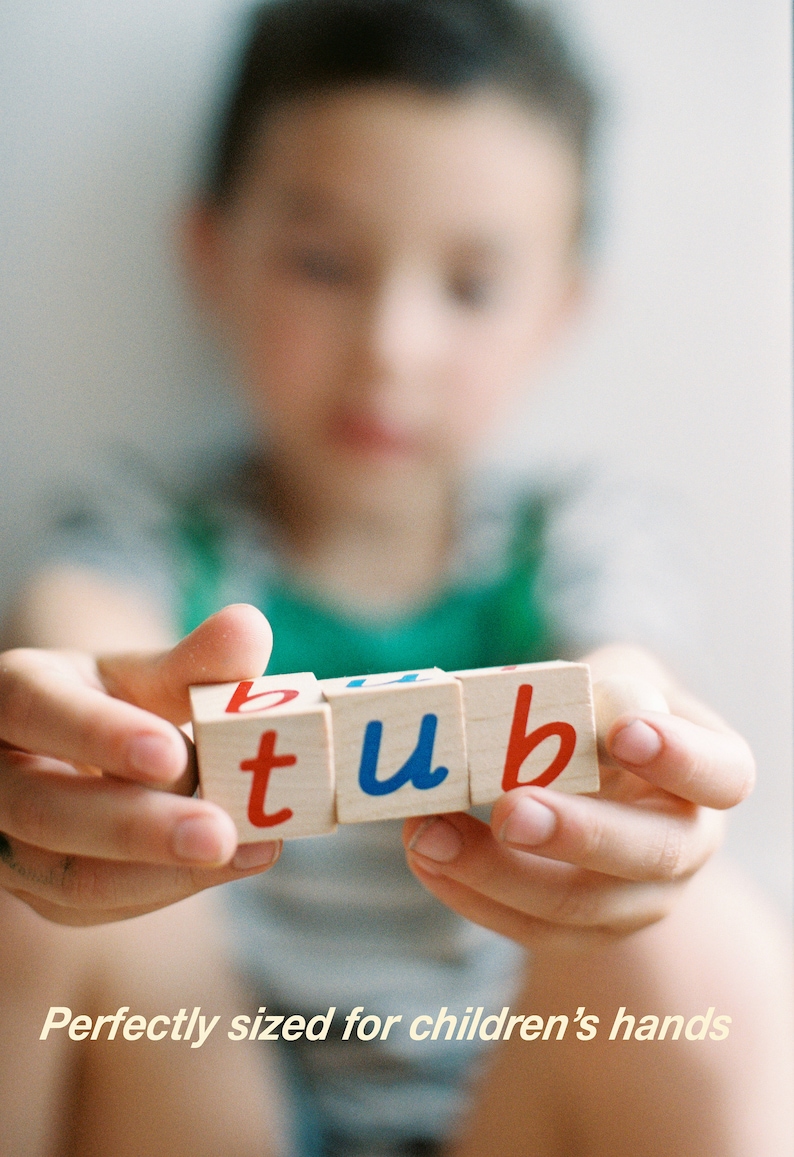 Set Includes:
5 Reading Block Rods w/ middle sounds A,E,I,O,& U. Each one is 4.5 inches long by 1 inch wide.
30 cards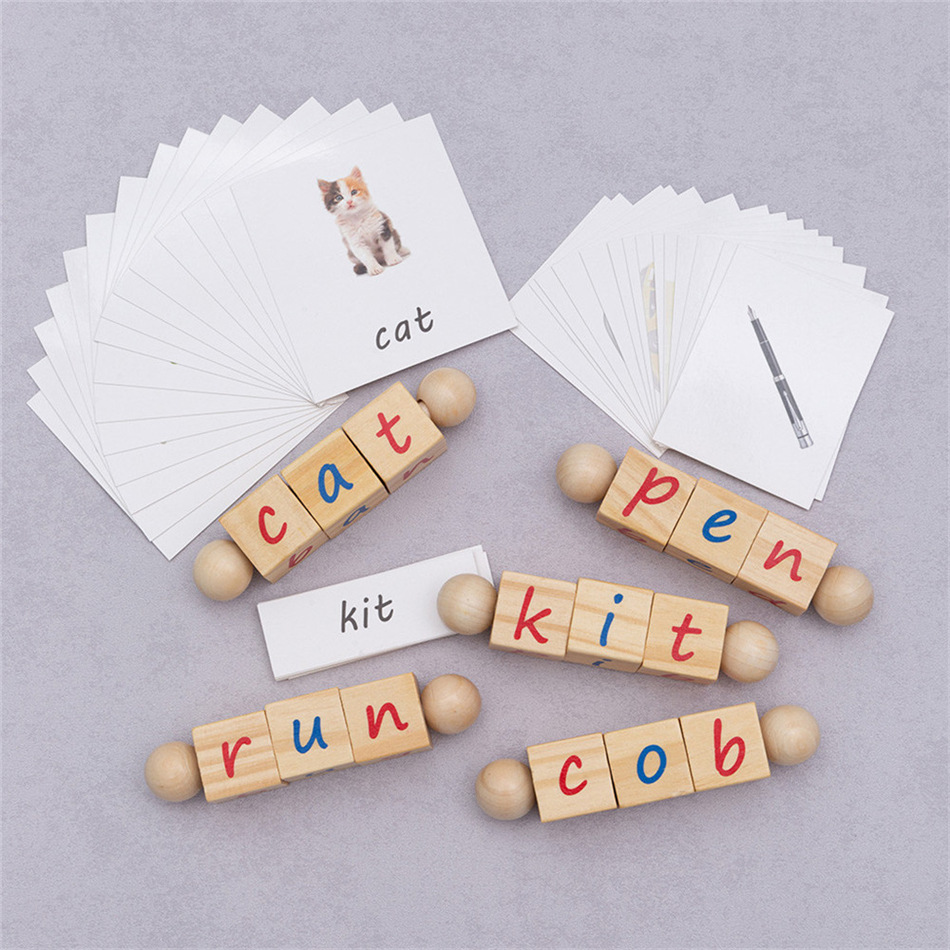 Tips:
Handmade with natural unfinished Maple wood, and non-toxic water based ink and glue.
CHOKING HAZARD: Small parts. Not for children under 3 years old.