Sparkling Fucks to Give 7 oz Jar for When You Run Out of Fucks, Gag Gift, Humor Christmas Gift, Adult Stocking Stuffer.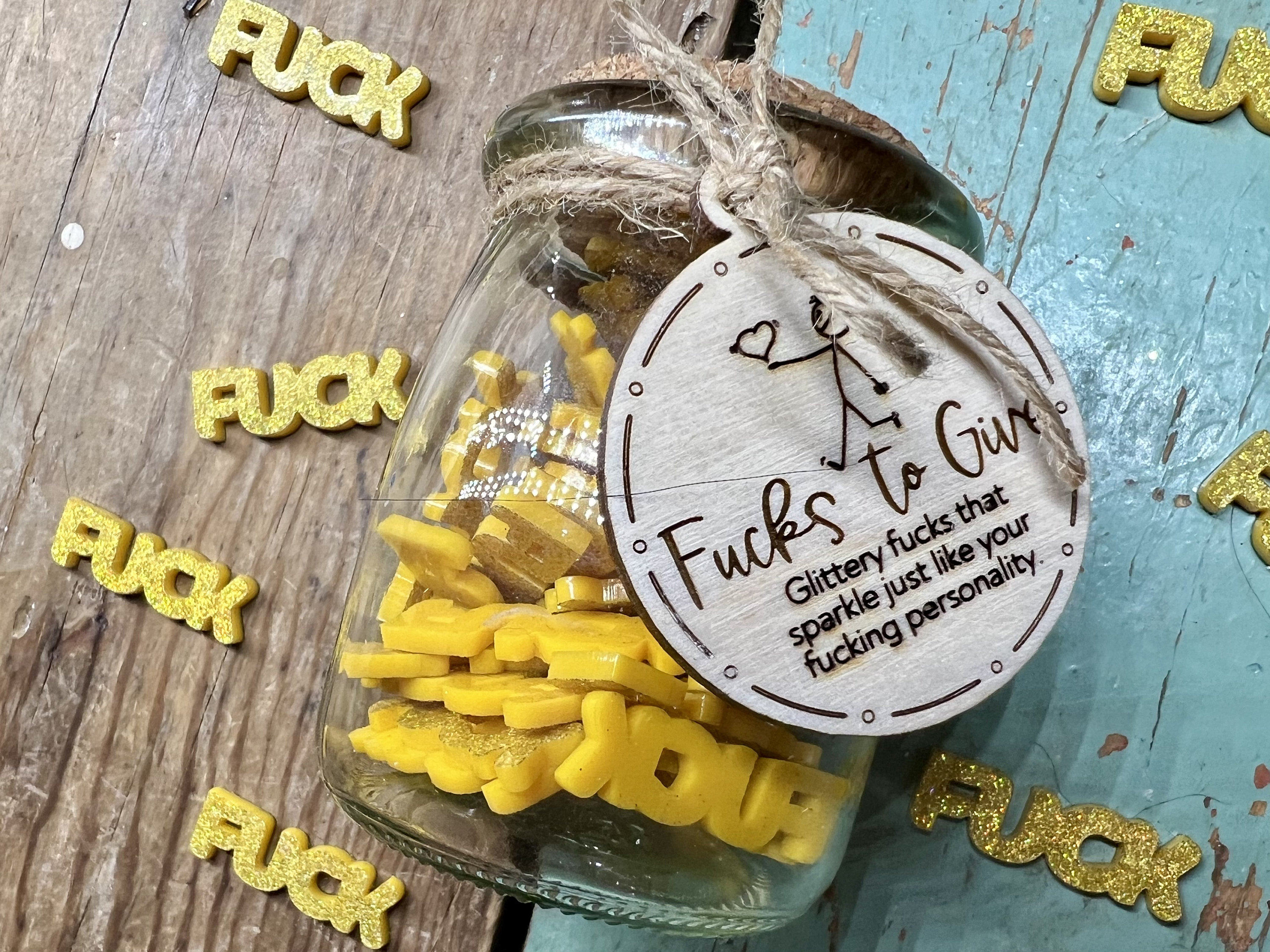 This adorable 7oz jar comes with cork lid and 30 glittery fucks. Fucks are made from acrylic with gold glitter front and gold back, each measures 1.5"W x0.5"H. Tag is laser engraved wood and tied on with twine for the perfect finishing touch.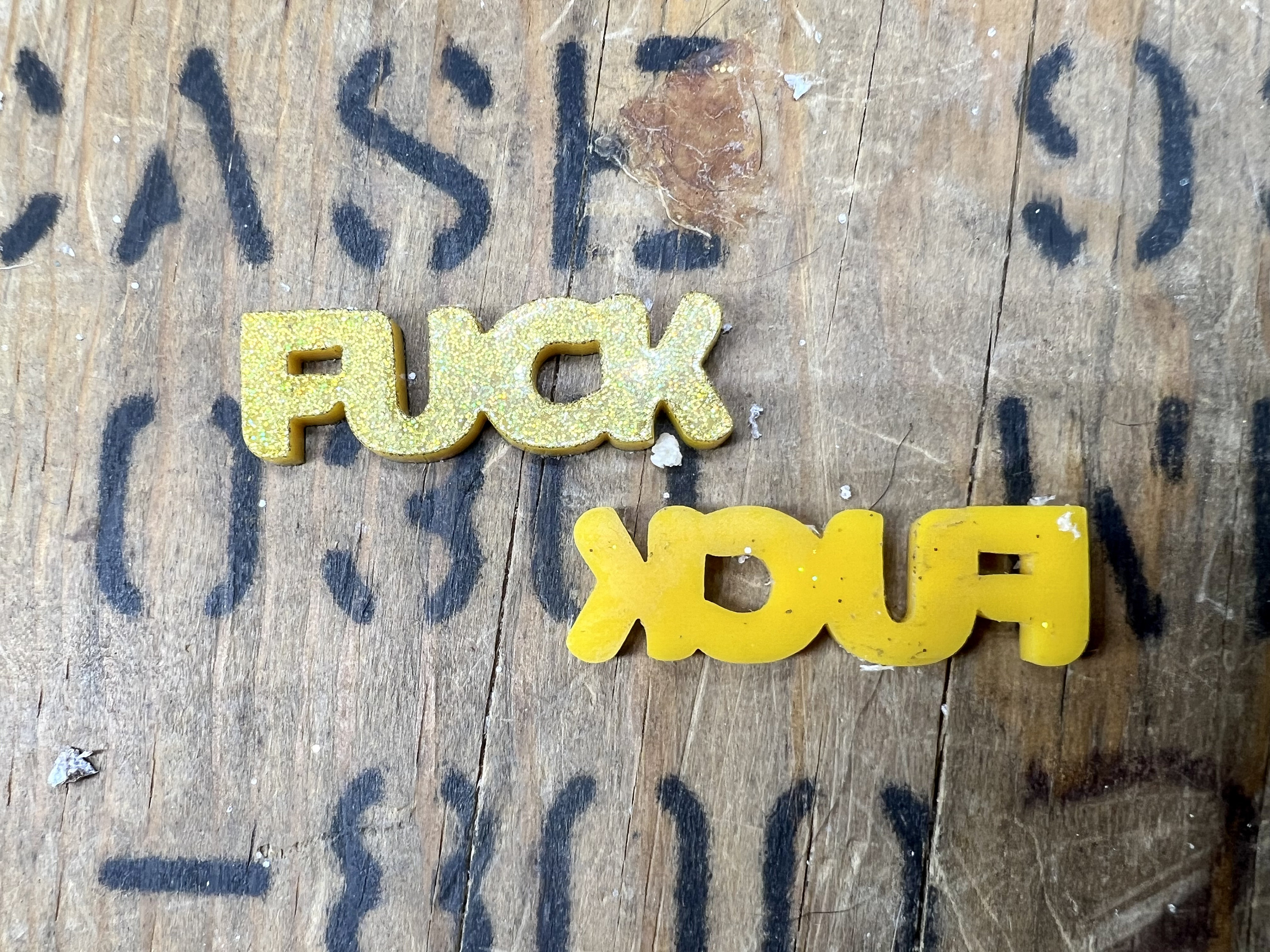 Reads Fucks to Give Glittery fucks that sparkle just like your fucking personality.As a gift for your friends, it is both personalized and full of love.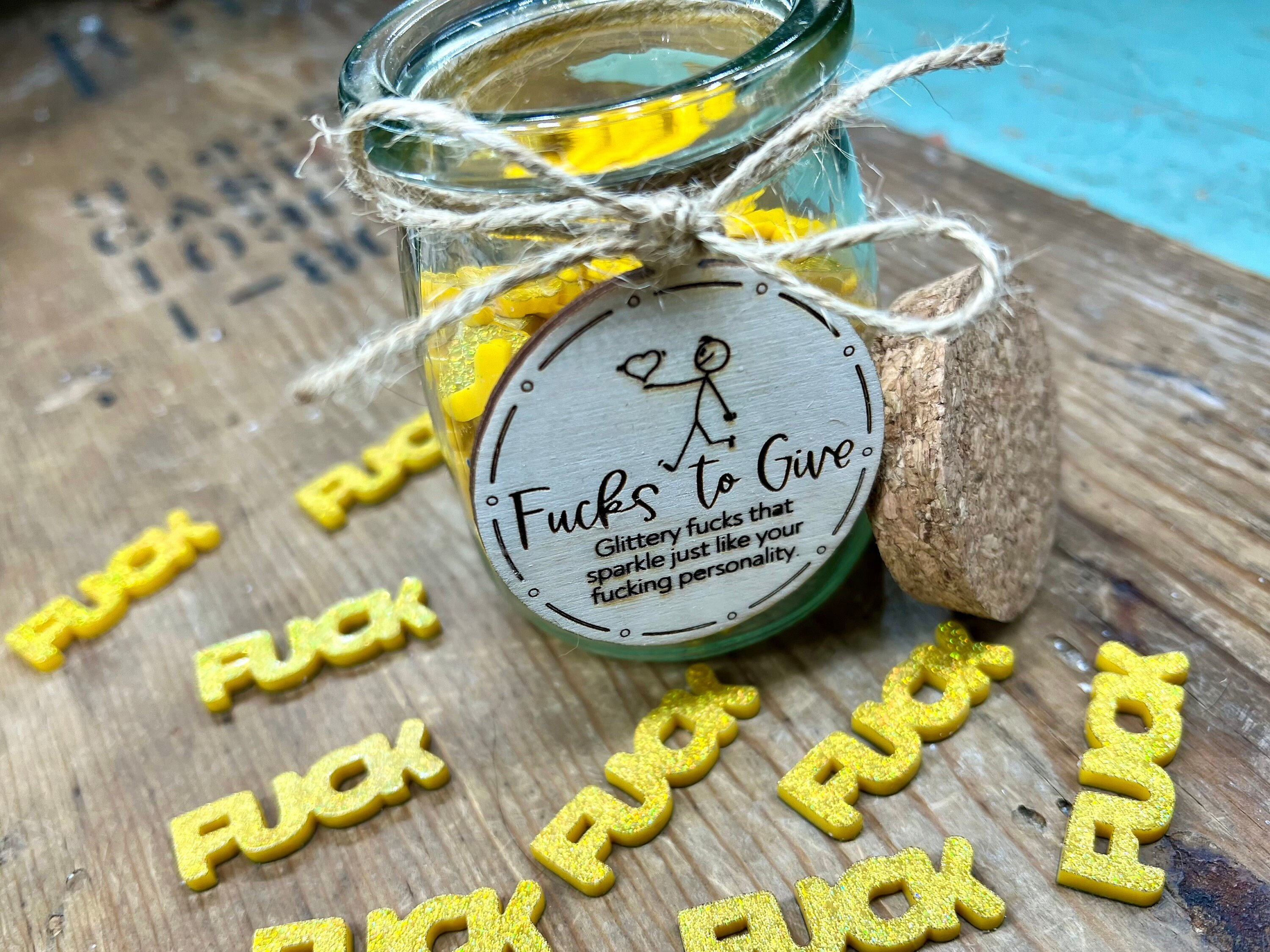 Specification:
Material: acrylic and wood
Size: 3.4"✖2.8"
Package Included:
1*Humor Christmas Gift 7oz Jar