The Car Fan Solar Powered Air Cooler is the perfect solution for cooling your vehicle. Its simple installation and solar-powered design make it efficient and convenient. It can quickly lower the temperature inside your car, providing you with a comfortable and safe ride.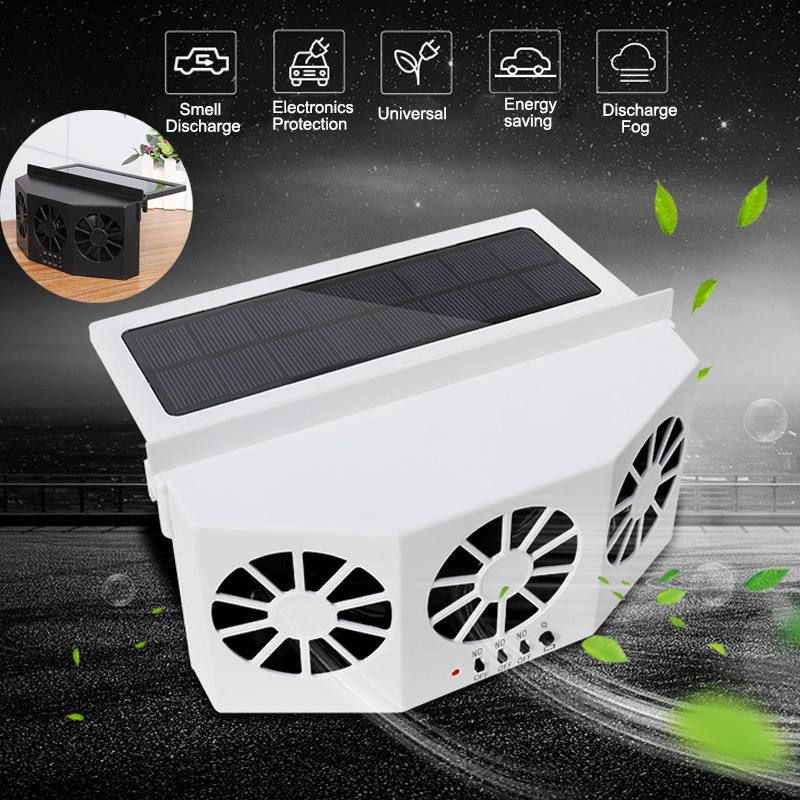 Adjustable Multi-Angle: This car fan has solar panels that can absorb sunlight. You need to place it where it can absorb the sunlight. Moreover, its multi-angle is adjustable. This air cooler has three motor design and three ducts to improve the exhaust speed. You need to position the solar panels outside the window so it can collect its energy from the sun. This air cooler has a built-in high capacity rechargeable battery. It can keep the motor smooth running at a high speed.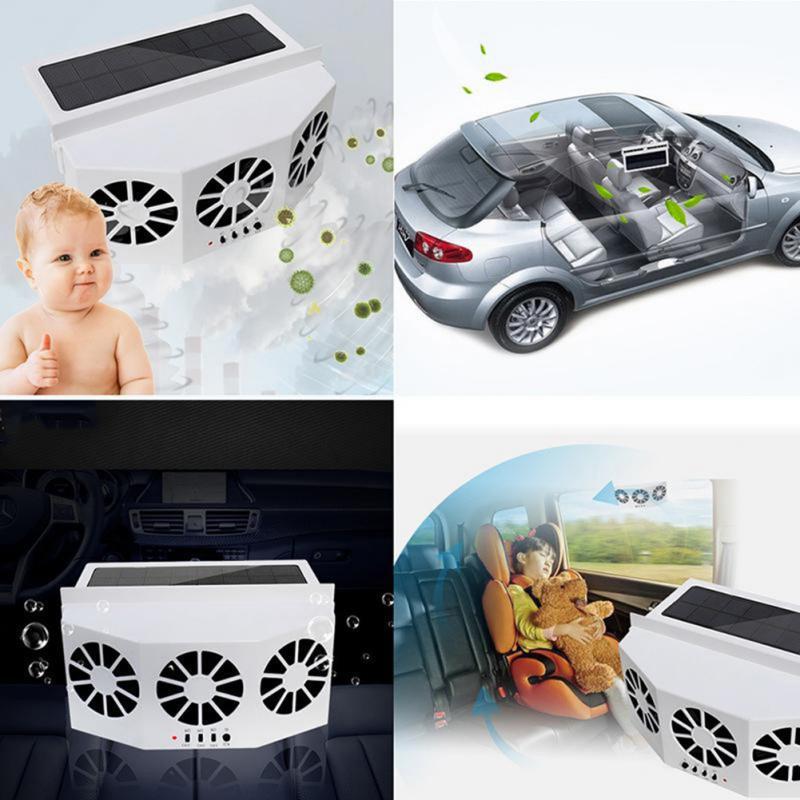 Use It On Rainy Days: This car fan is sustainable to use even on rainy days. Use this air cooler so you can remove harmful gas from the car. Furthermore, it can help you keep the air clean inside your car. It reduces the temperature in your car as well. You will be able to choose what color you want – white or black. Get this air cooler for yourself! See how convenient it is to use, especially during summertime.
Features:
The unit is mounted on the window without a plug-in mounting line and will not damage the vehicle.
Solar panels are highly to efficient heat dissipation so that your car is no longer hot, and it can eliminate toxic gases in high-temperature cars.
The temperature shows that the temperature changes inside the car can be observed directly solar panels, multi-angle adjustable, can effectively absorb sunlight.
When the temperature inside the car is not high temperature, the air conditioning effect will be effective after each driving, so that your vehicle will cool down and save fuel.
Fresh air by heat, air vents with double conduit, dual motor design, improved exhaust.
Speed Efficiently solar and battery, switch control, controllable solar cells Used separately.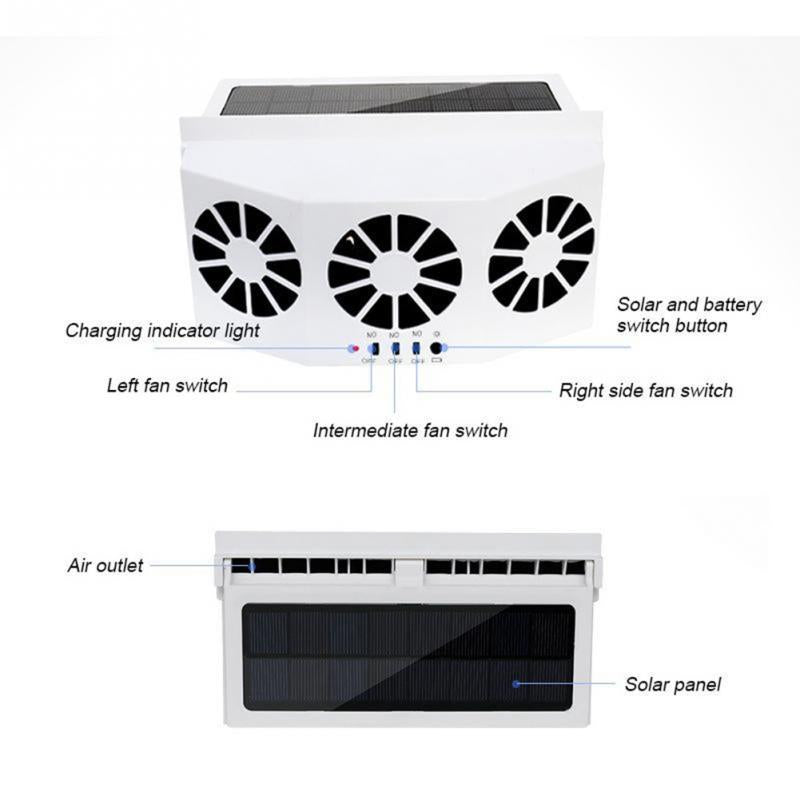 Product information:
Purpose: air exchange and cooling in the car smoke exhaust fan
Power: 1.5
Color: new three-air outlet ventilating fan [white], new three-air outlet ventilating fan [Black]
Function: cooling air circulation in the car
Material: ABS
Scenario: car ventilating fan
Product size: 220mm * 65mm * 110mm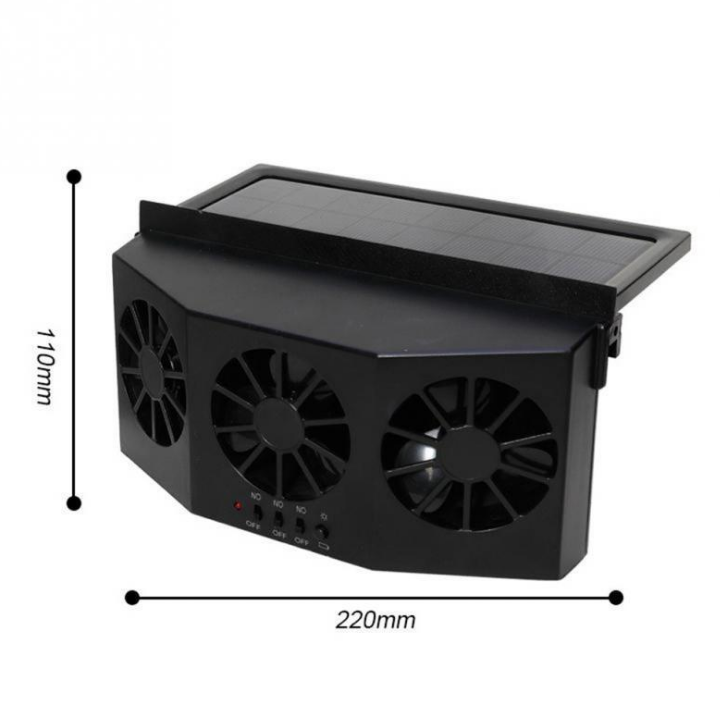 Package Include:
1 x Solar Car Exhaust Heat Exhaust Fan.
1 x Gasket.