Good news, the Car Pendant Big Bigmouth Monster Key Case is on the shelves, and you can choose from a variety of styles please remember to check, thanks for your support! ❤️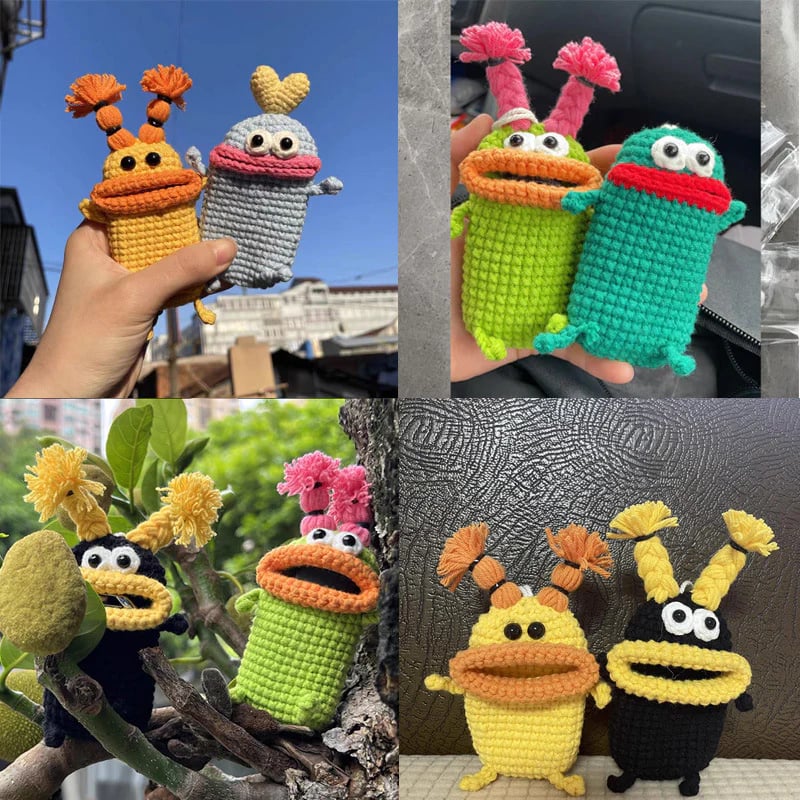 Handmade crochet key case/holder crochet little monster key case, lightweight and stylish design keeps your car keys visible everywhere. The creative sausage monster design makes you more dazzling in the crowd.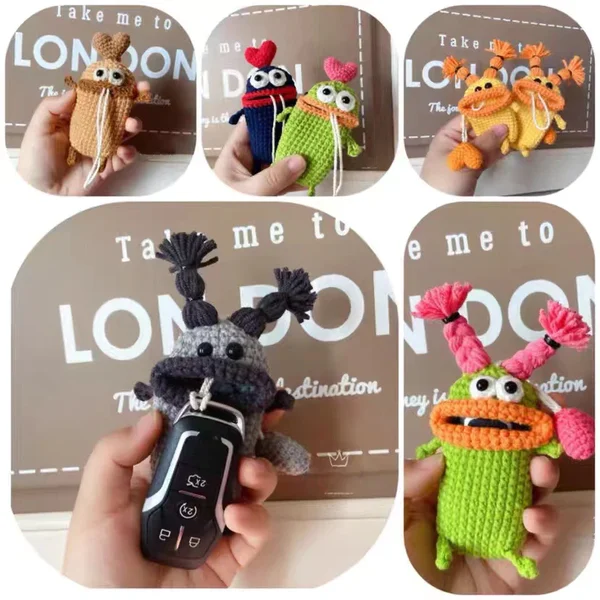 The crochet car key pack is made from yarn, colorful and creative.This unique car keychain case has a good craftsmanship, making it look quite stylish and handsome, both men and women can match well.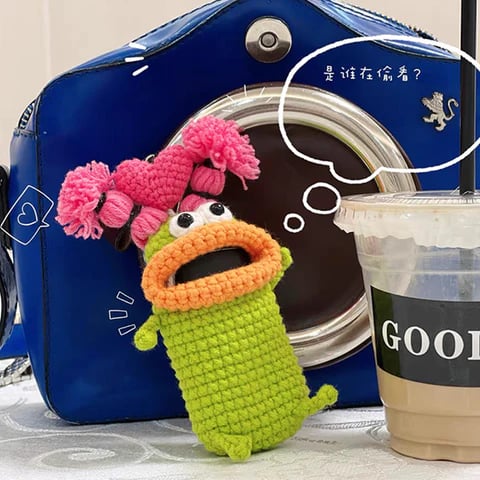 Hold your key firmly without falling off, soft and comfortable feels in hand, durable for using.Take your car key everywhere with Light and stylish design.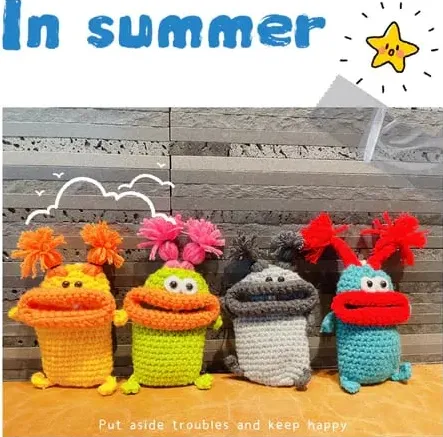 It can store your house keys, car keys and more. Pulling on the cord allows the key to go into the key box, and you'll earn lots of compliments on a beautifully crafted handmade key case.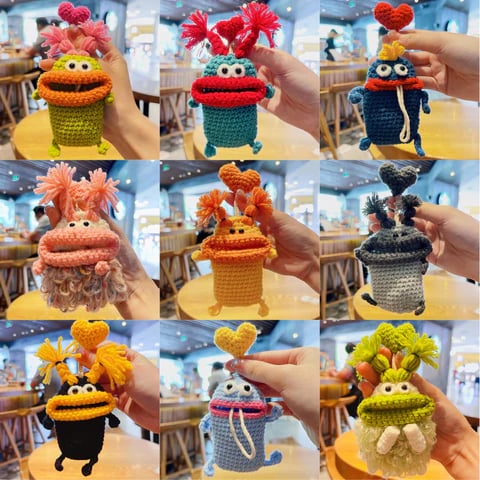 Creative Pull Out Hand Woven Car Key Cover is a great gift idea for your loved ones for any festival and occasion. Surprise them and they will love this cute little guy very much. Ideal gifts to Men Women for New Year, Valentine's Day, couple gifts, Birthday, Anniversaries, Father's day or Mother's Day.
SPECIFICATIONS
Material: polyester
Weight: 20g