Cat Bathing Bag can help you reverse the situation, your cat will be calm and won't hurt you.👍
FEATURES:
❤ 【MUTI-FUNCTIONAL】Cat grooming bag perfect for Bathing / Nail Trimming / Taking medicine / Teeth and ears cleaning / Taking eye drops / Examining / Injecting and other occasions, easy to take care of your cats and puppy dogs.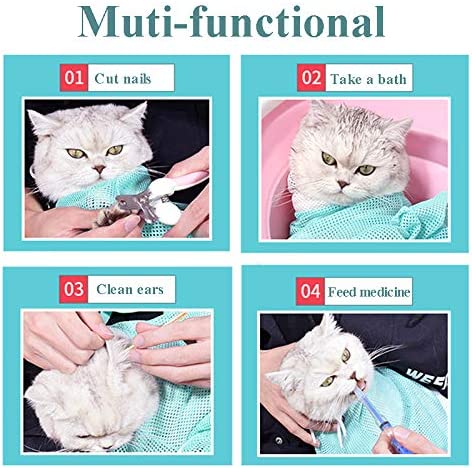 ❤ 【EASY TO USE】The cat bathing bag is designed with adjustable straps and zippers, which are loose enough to be easily worn on the cat. The adjustable rope can make the cat feel at ease and keep calm so that you can adjust the tightness. this cat shower bag can help your cat take a bath at home easily, and you can take your cat to the pet salon without spending extra money letting the cat feels very comfortable and relaxed.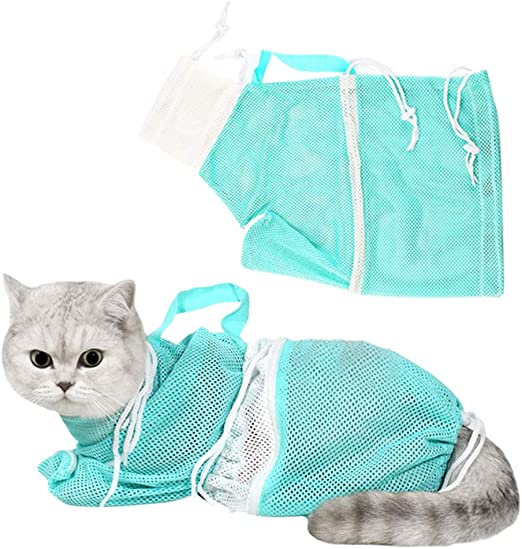 ❤ 【HIGH QUALITY】 This cat bathing bag use soft and breathable polyester mesh, scratch and bite resistant and durable; Great air permeability, easy to drain and dry, so cats won`t feel uncomfortable.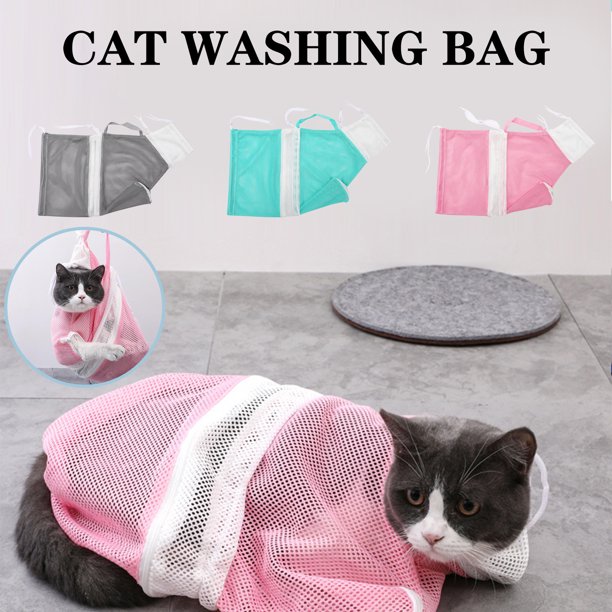 ❤ 【BITE AND SCRATCH RESISTANT】: Cat Grooming Bag covers all of a Cat's body, and there are no gaps. Cat restraint bag, scratch-resistant, bite-resistant, durable; strong air permeability, easy to drain and dry. You can choose to wrap your cat's limbs or stretch them out. A good design will protect you from being scratched by your cat and at the same time prevent her from feeling oppressed.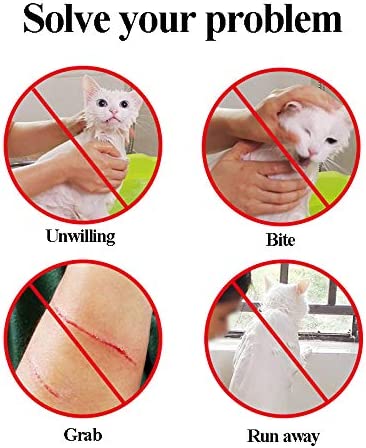 ❤ 【CREATIVE DESIGN】Washing Shower Mesh Bag with 3 drawstrings: Front and back drawstrings prevent cat teeth, front and rear claws stick out to scratch people; Middle drawstring for a better fix; Zipper allows you to release one paw at a time, easy to clean paws and cut nails.Wide opening, easy to in and out for cats. also suitable for the big cat.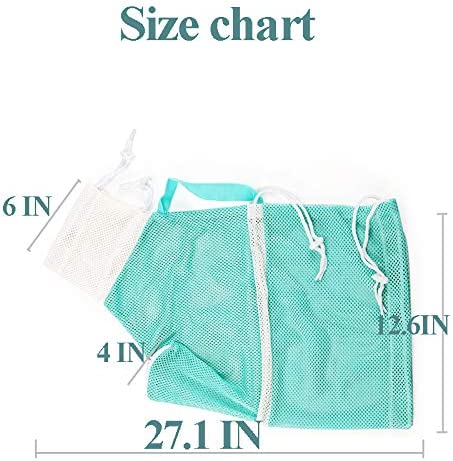 How to use it?


1. Firstly, flatten the cat's bath bag
2. The cat's head shall pass through the end of the cat's bath bag to the top of the cat's bath bag, then the fixed rope is tightened to the appropriate position.
3. Place the strap in a position where the cat can stand or lie down.
4. If the cat is naughty, you can apply the bath lotion on the outside of the cat's bath bag; if the cat is cute, you can apply the bath lotion directly on the cat's body in the cat's bath bag.
5. After taking a bath, pick it up and blow it dry.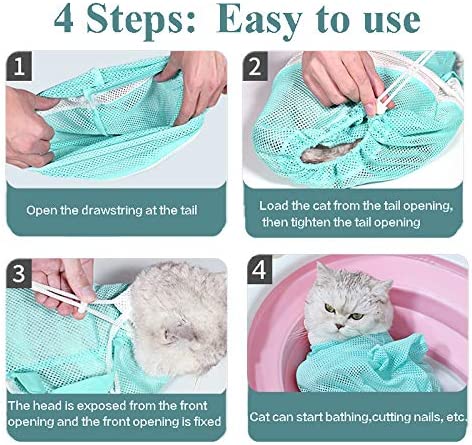 Note: Don't tie the cat's neck too tightly during using the bag
DETAILS:
Material: Mesh
Size: 20" L X 14" W, for neck circumference smaller than 12.6"
Package includes:
1 * Cat wash bag
NOTE: Please read the size before ordering.