🐔🐓No matter where they sit, these unique and lovely chickens figure will surely attract people's attention.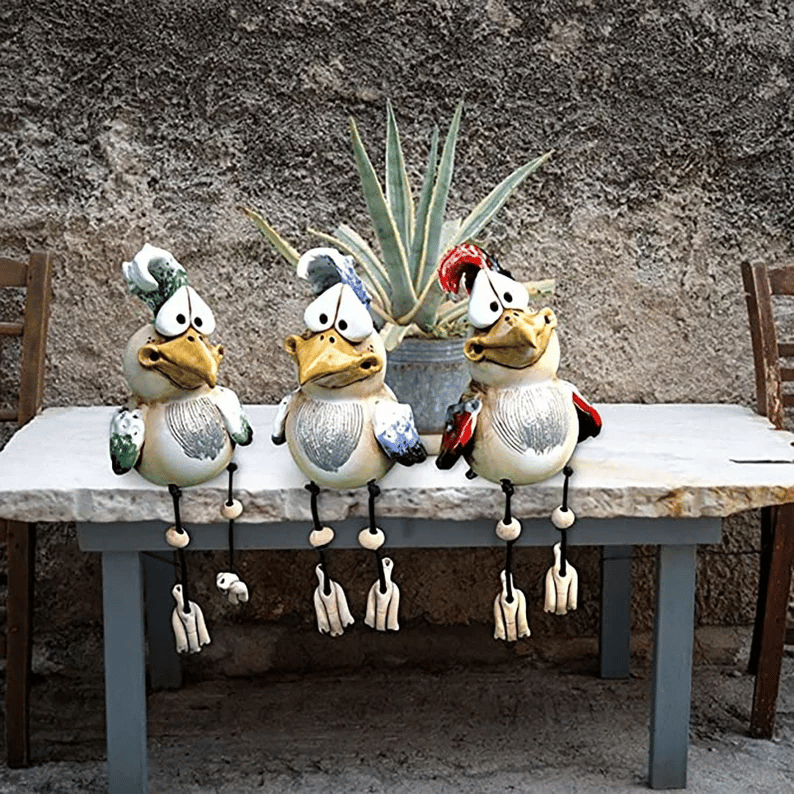 🐔🐓Get ready for these adorable chickens to decorate your yard! They are different from the ordinary chickens that stay on the ground.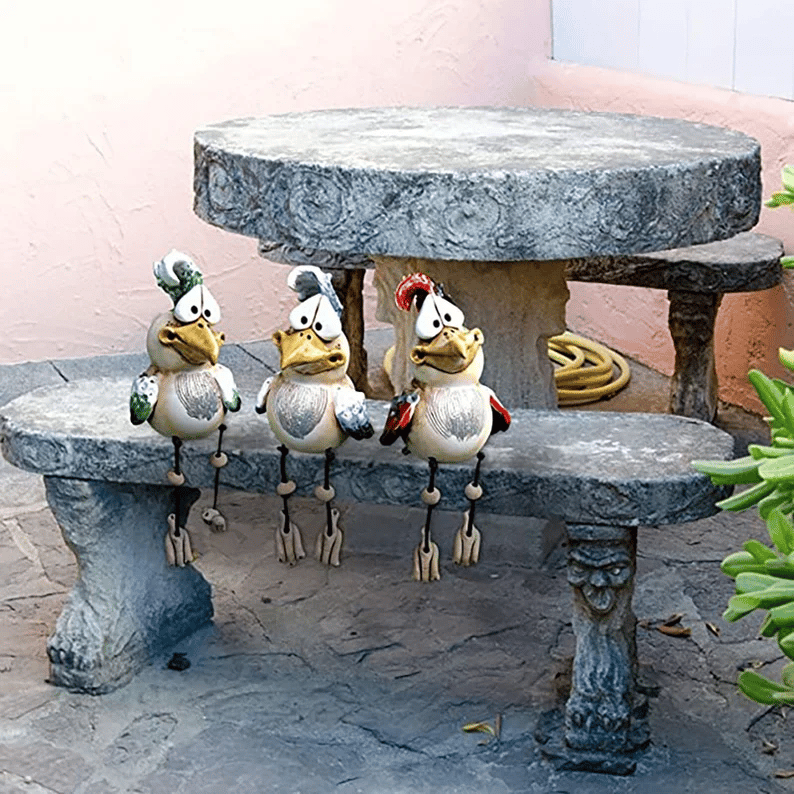 🐔🐓They like to jump up and down and find a suitable place to rest. You can find them on ladders, chairs, flower pots or anything that has an edge.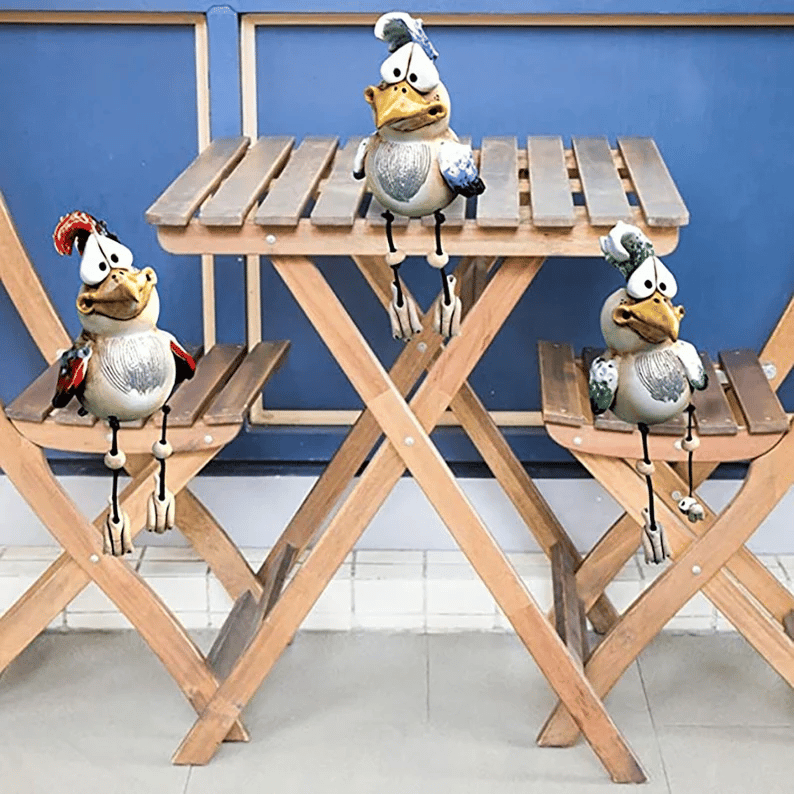 🐔🐓They will also stay in the grass or basket or other places, as long as it is your home, they love.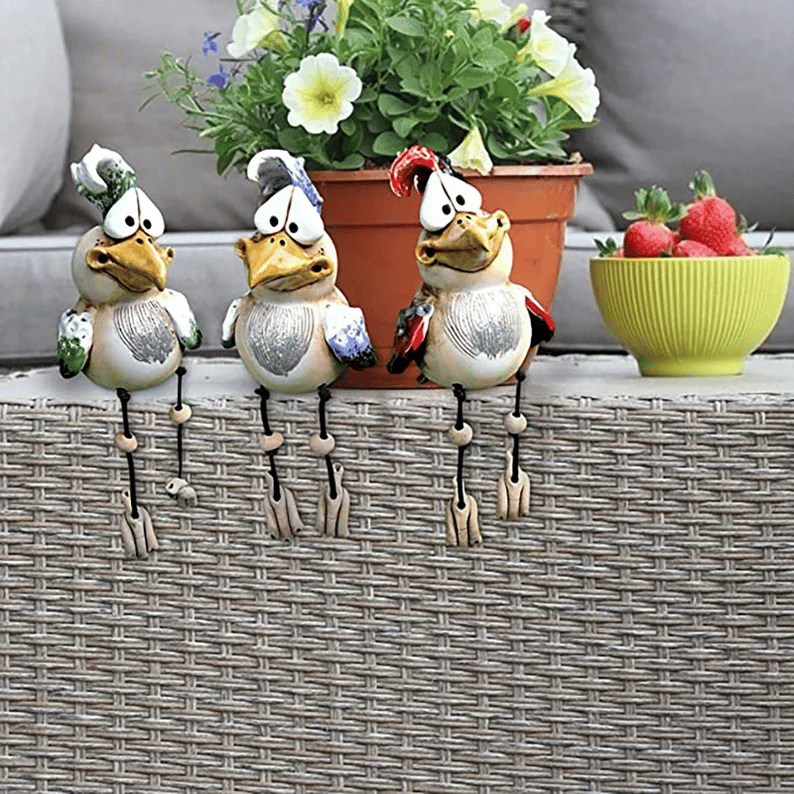 Each piece is unique and slightly different from each other as it is handmade.
Dimensions:Approximately Height: 10 inches Width: 3.14 inches