Fun, Easy, Memories made with kids!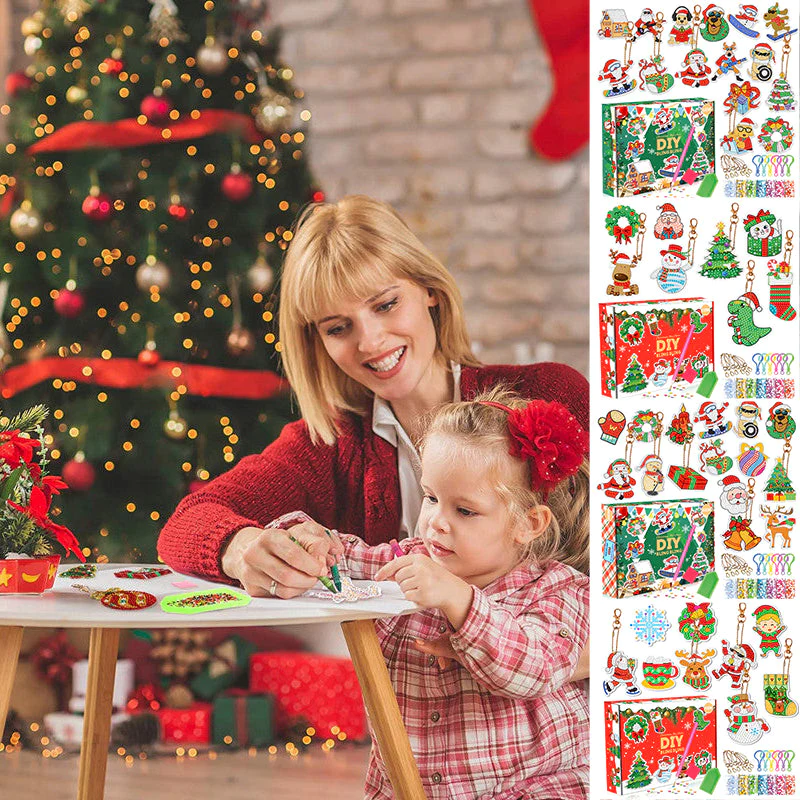 Your Christmas diamond painting sticker kit allows you to make beautiful Christmas tree pendants, backpack pendants, keychains. Stick to your style!
【ARTS AND CRAFTS FOR KIDS】
Package includes metal lobster clasps keychains, acrylic Christmas diamond painting pendants, diamond tray, diamond stylus, wax square and plenty of diamond dots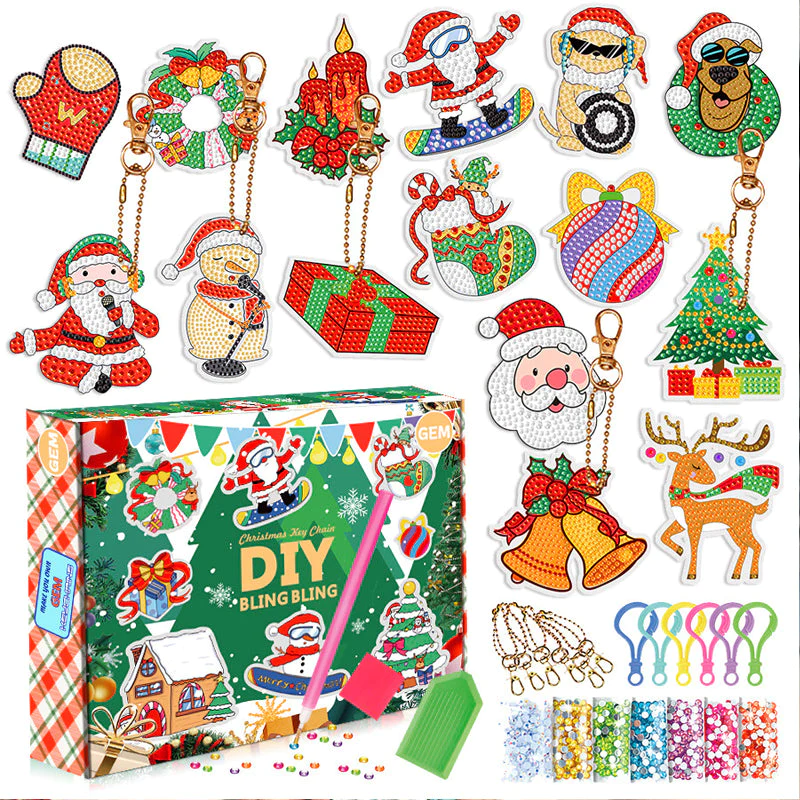 【CHRISTMAS DIAMOND ART DECORATION】
You can hang the keychains on Xmas trees, backpacks, keys, bags, windows, and walls as decorations, you can also give them as a gift to others, what a meaningful thing!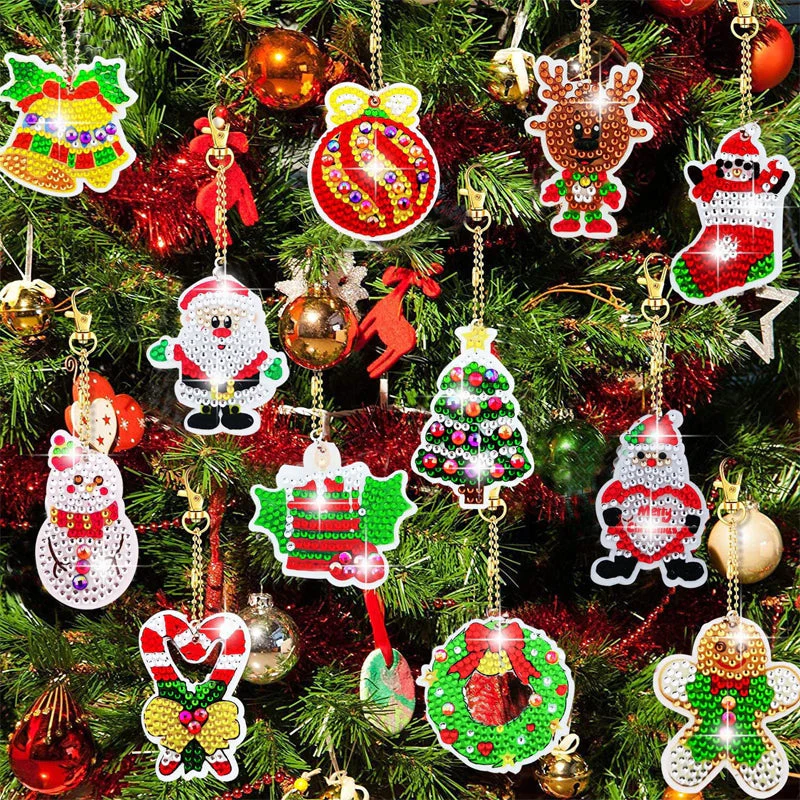 Diamond painting meets kawaii art in this set of gem keychains sticker. Cover these with acrylic diamonds using the same method as diamond painting - to make them pop!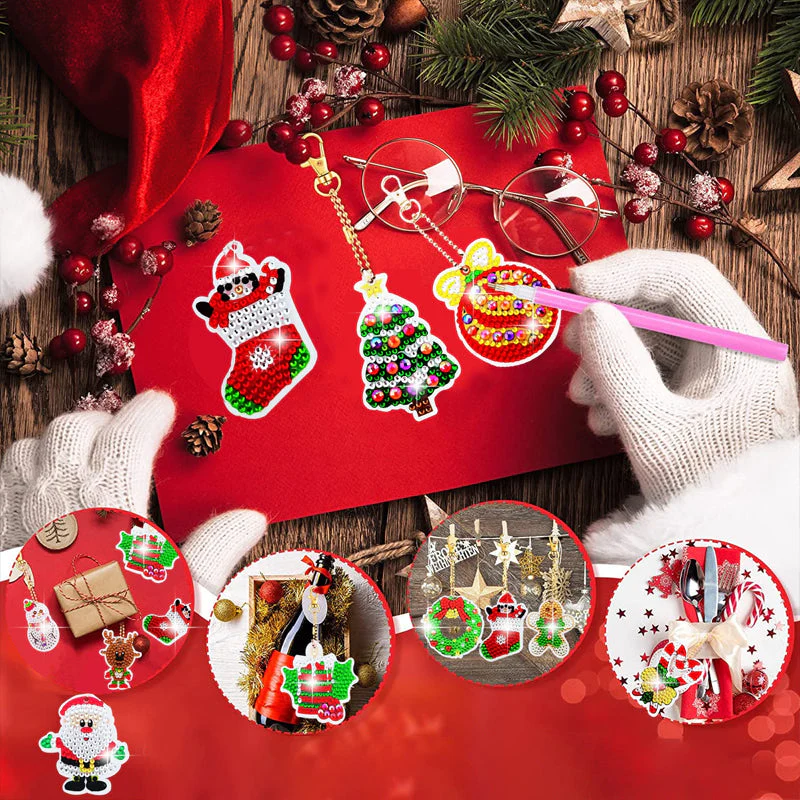 The rhinestone mosaic making kit is designed with classic Christmas elements, such as Christmas tree, Santa Claus, snowman, elk and other elements, which are in line with the Christmas theme, creating a celebratory festival atmosphere in your house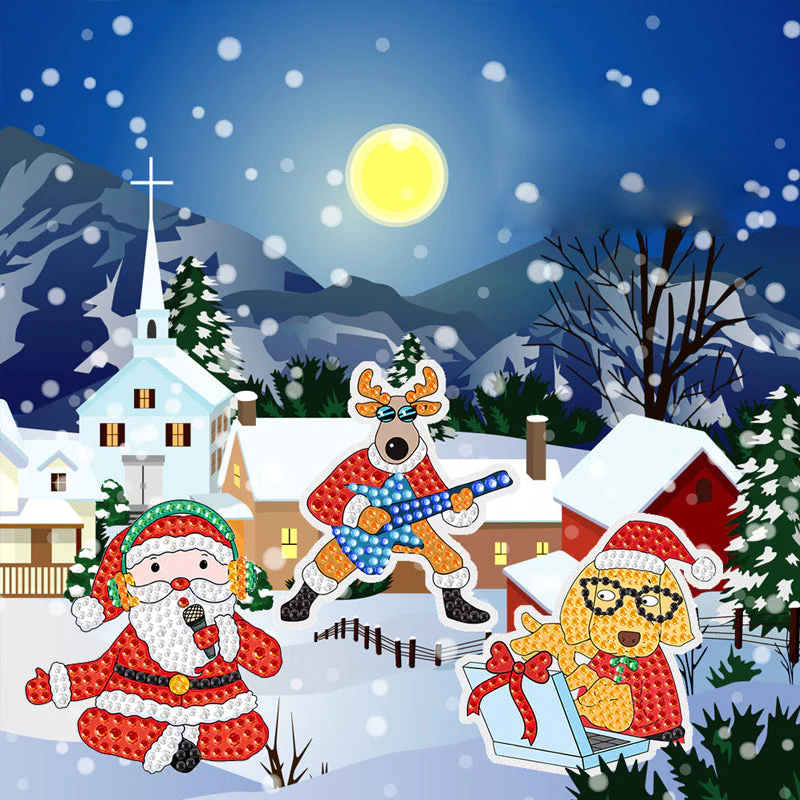 【CREATE YOUR OWN GEM KEYCHAIN】
This diamond painting art kit for kids is designed to bring joy to children while enhancing their ability to think, analyze, and create. Increase their hand-eye cooperation and hands-on ability. Pleasant, colorful design for visual delight.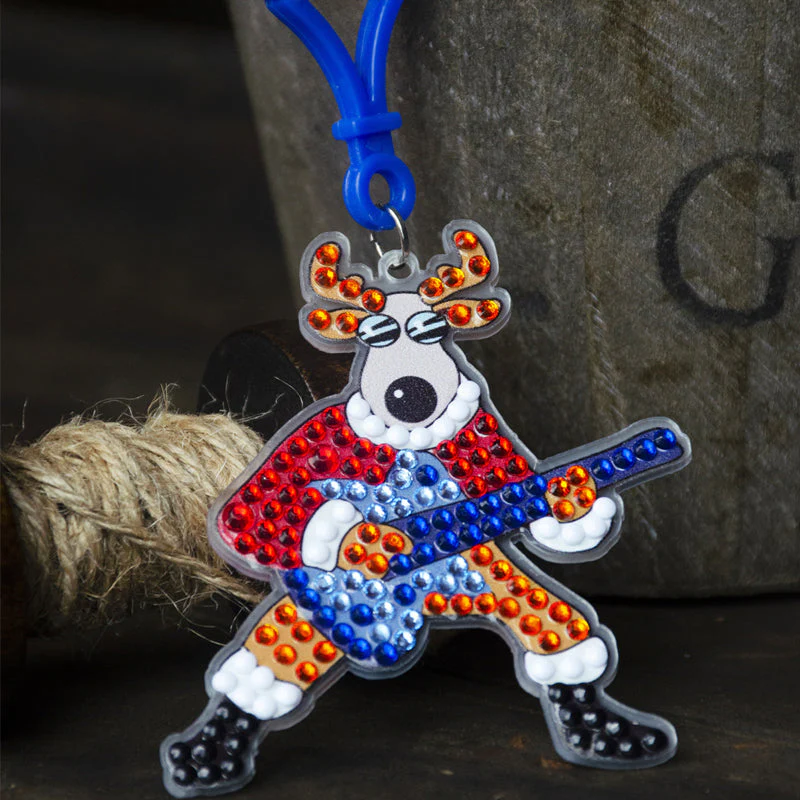 ❤️A LOVELY GIFT WITH LOVE❤️
HIGH QUALITY MAGIC ROUND DIAMONDS.environment laser stickermaterial, non-toxic and tasteless, also do not fade.Diamond painting is easier than cross stitch, and more beautiful.
SPECIFICATIONS
Item Type: DIY

Occasion: Daily and Christmas

Material: environment laser stickermaterial, non-toxic and tasteless

Size:
SET A(8PCS): 15.1*2.5*3.5; weight 132g
SET B(9PCS): 15.1*2.5*3.5; weight 132g
SET C(15PCS): 20*15.3*4; weight 190g
SET D(15PCS): 20*15.3*4; weight 190g
Package:
Include metal hooks; plastic hooks; 1 copy each for drilling pen/drilling plate /clay; 1 point drill package
(Metal hooks and plastic hooks depend on the quantity you buy)