Protect your privacy with the Hiddentify Anti Hidden Camera and GPS Tracker Detector. This ultimate solution is perfect for Airbnb, hotels, apartments, and anywhere else you want to ensure your safety. With its hidden camera and GPS tracker detection technology, you can rest easy knowing that your privacy is secure.
With its advanced detection technology, the device is able to detect hidden cameras and GPS trackers within a range of 0.2-10 meters. The detector can also detect device connected per wifi, like wireless camera, for exemple.
Our confidence comes from technological breakthroughs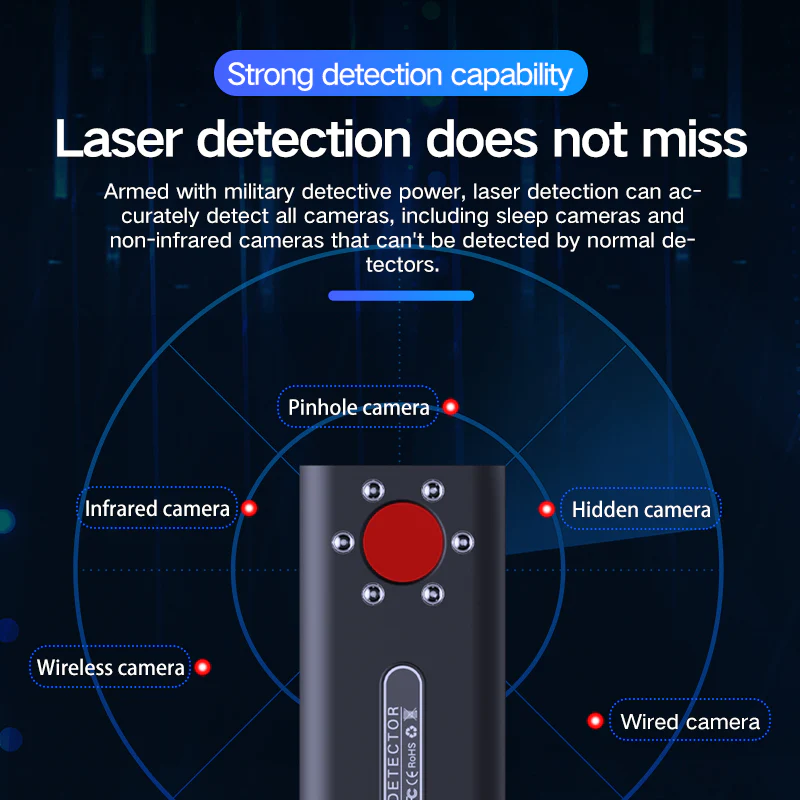 The Hiddentify detector features a unique alarm method, with a vibration sound that alerts you of the presence of hidden cameras and/or GPS trackers. The wireless detector has a small and portable design, making it easy to take with you wherever you go.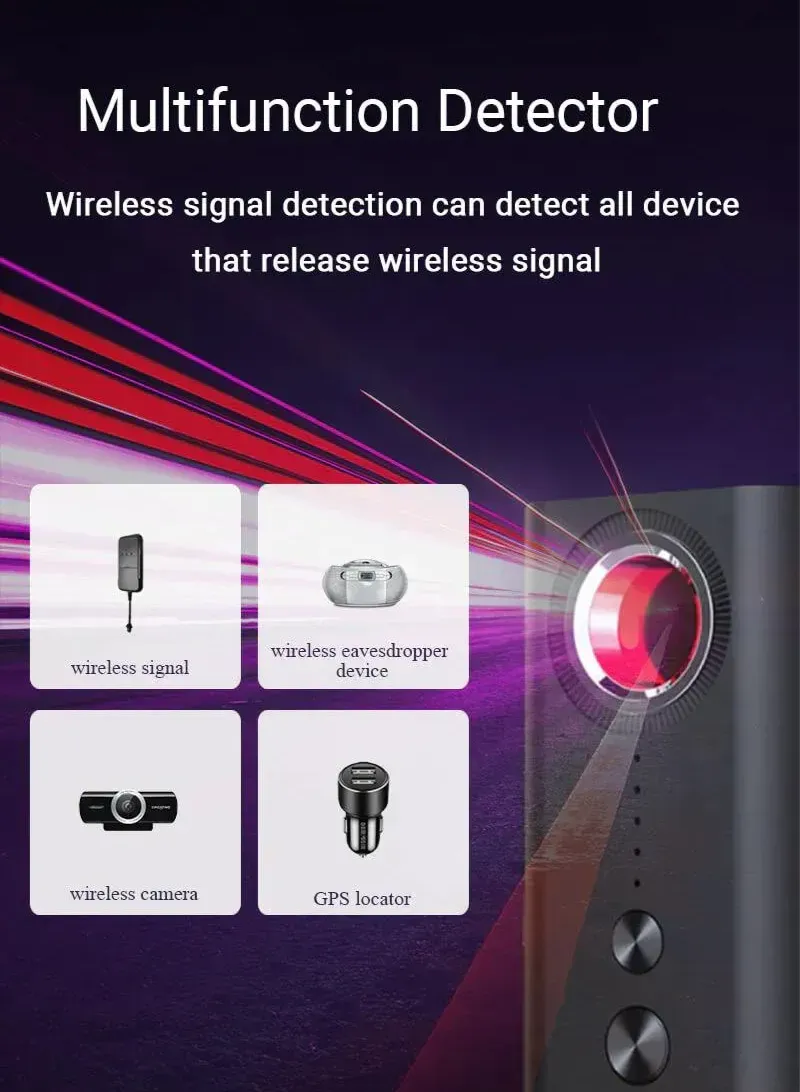 Newly upgraded high sensitivity chip, 1MHz-6.5GHz large receiving frequency range, all locators within this range can be detected and can accurately find the transmitting location of wireless listening devices.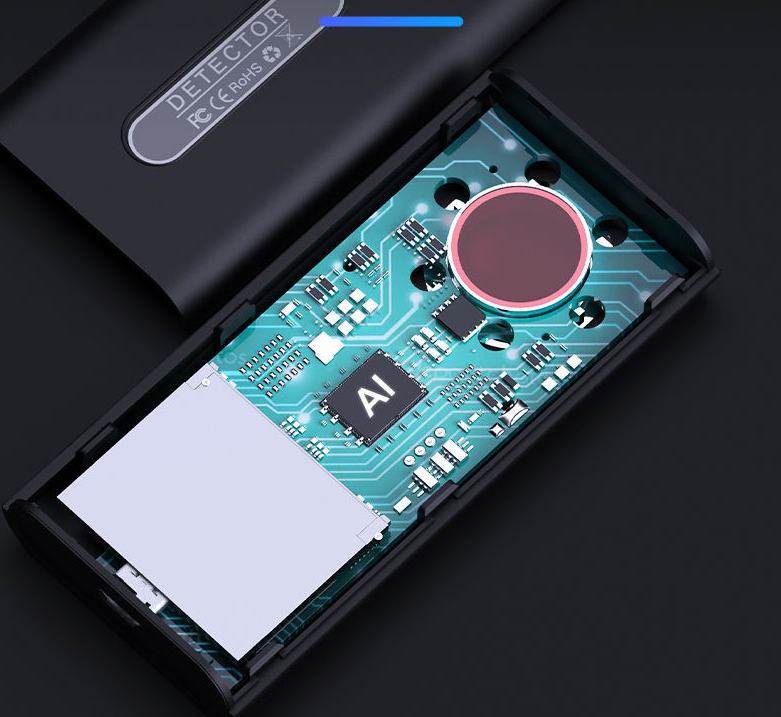 Four levels of sensitivity adjustment: expand or reduce the detection range by adjusting the sensitivity button. If you want to find the location of the locator, please adjust the sensitivity down one gear at a time to narrow the detection range step by step.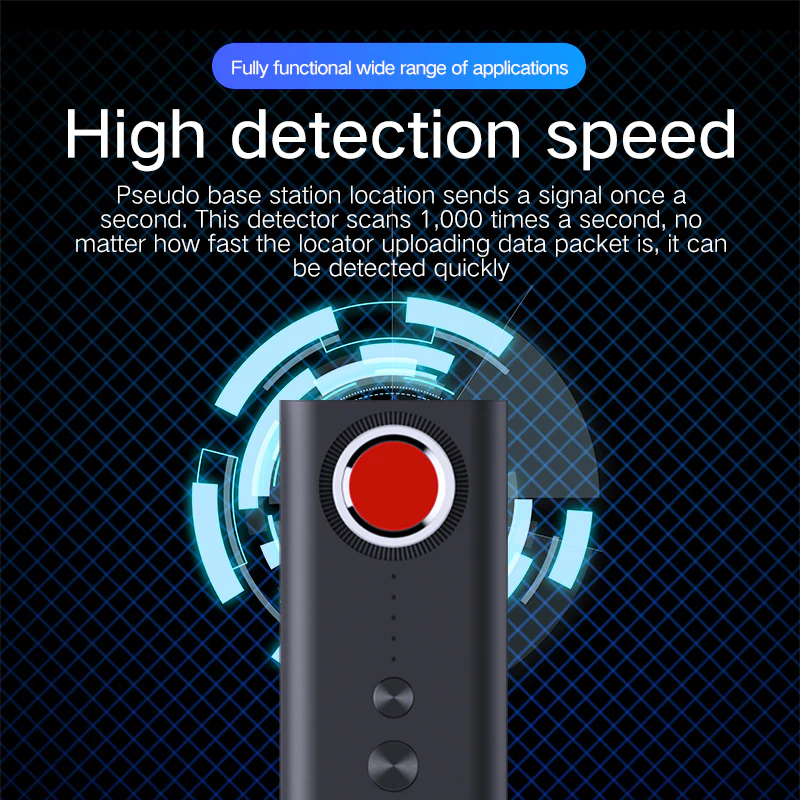 Hidden cameras are becoming more popular and frequent than ever and our detector is there to protect you of this rise. In 2020, a poll showed that more than 1 in 10 guests (11%) had found hidden cameras in an Airbnb rental. These statistics keep getting creepier each year and it might seem dumb to some people, but a lot of person are starting to becoming paranoid because of this. For exemple, in 2022, South Korea had a huge problem with hidden spy cameras that were filming AND especially live streaming the footage that they were taking secretly in hotel, changing rooms, houses, appartement, airbnb, pretty much anywhere !
Protect your privacy and ensure your security with the T1 Anti Hidden Camera and GPS Tracker Detector. Order yours today!