SET OF 12 PENCILS - Each pre-sharpened, hexagonal pencil is foil-stamped with a fun cat-related term related to the pencil's color.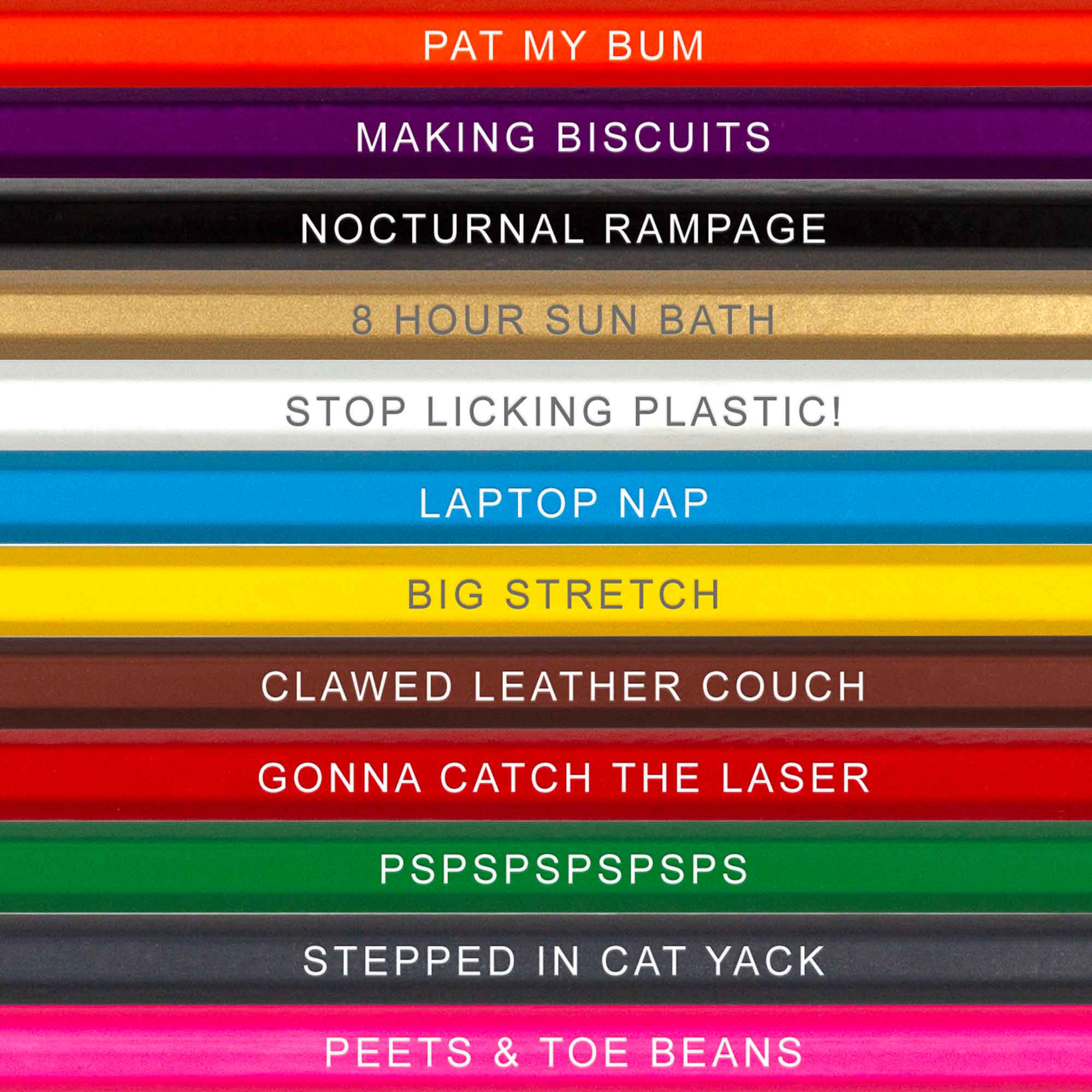 PERFECT GIFT FOR CAT LOVERS - A great gift for the cat lover that has everything. Each set is clever and functional!
SHIPS IN A DISPLAY BOX - The display box has an opening to show off the clever sayings stamped on the pencils. Great for presenting as a gift, dropping into a stocking, or for displaying as a keepsake.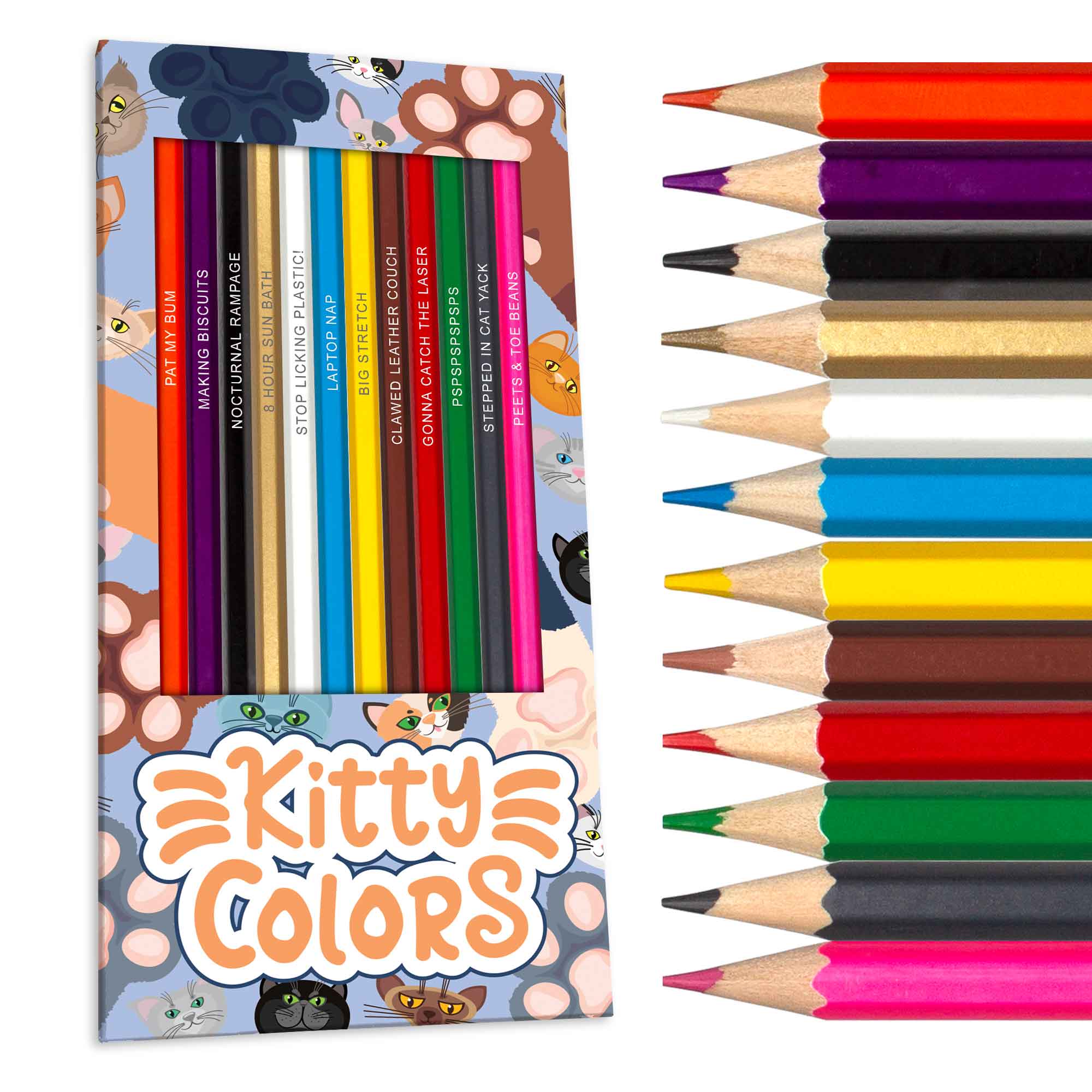 Introducing the Kitty Colors colored pencil set, the purr-fect gift for cat lovers everywhere! This set includes 12 vibrant colored pencils, each with a unique cat-themed name stamped onto the barrel. From "Gonna Catch The Laser Red" to "Making Biscuits Purple," these pencils are sure to bring a smile to any feline fan's face.
The pencils come packaged in a sleek display box with a cutout window, making it easy to show off the fun names and colors.
Whether you're an artist, a student, or just love to color for fun, the Kitty Colors colored pencil set is a must-have for any cat lover. So why wait? Get your set today and let your creativity take the reins!
💕Color Names
PAT MY BUM (Orange)
MAKING BISCUITS (Purple)
NOCTURNAL RAMPAGE (Black)
8 HOUR SUN BATH (Gold)
STOP LICKING PLASTIC! (White)
LAPTOP NAP (Light Blue)
BIG STRETCH (Yellow)
CLAWED LEATHER COUCH (Light Brown)
GONNA CATCH THE LASER (Red)
PSPSPSPSPSPS (Green)
STEPPED IN CAT YACK (Grey)
PEETS & TOE BEANS (Pink)