LIGHT AND THIN
The thinnest unisex wallet that is thinner than 3 credit cards. Lighter than 2 credit cards and constructed from a single sheet of Tyvek® eliminating stitching and allowing the wallet to adapt to hold more as you fill it.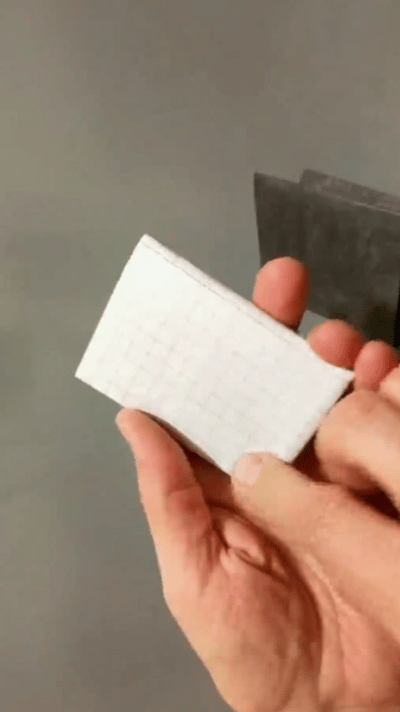 8 DIFFERENT EXPANDING COMPARTMENTS
An ultra slim minimalist front pocket wallet that still has lots of functionality with a total of 8 pockets to hold credit cards, ID and cash.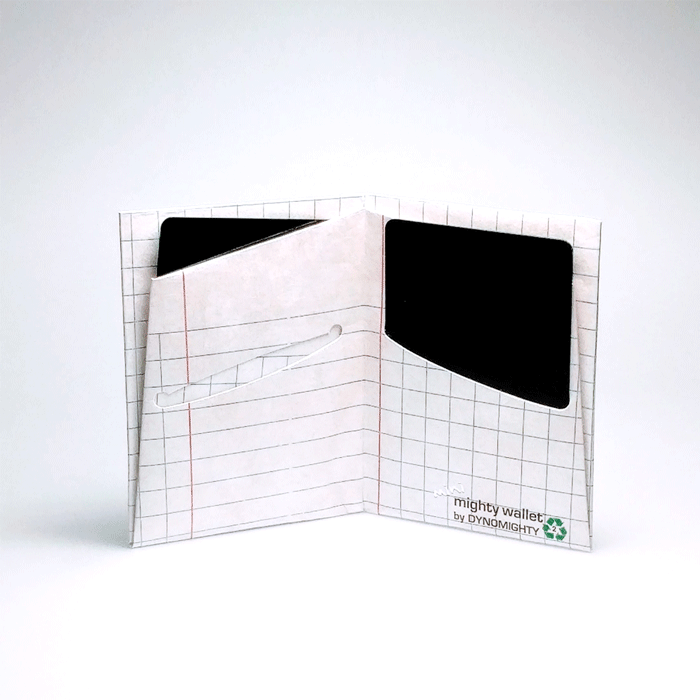 PORTABLE
It's the perfect size for cards and folded bills, and fits nicely in your pocket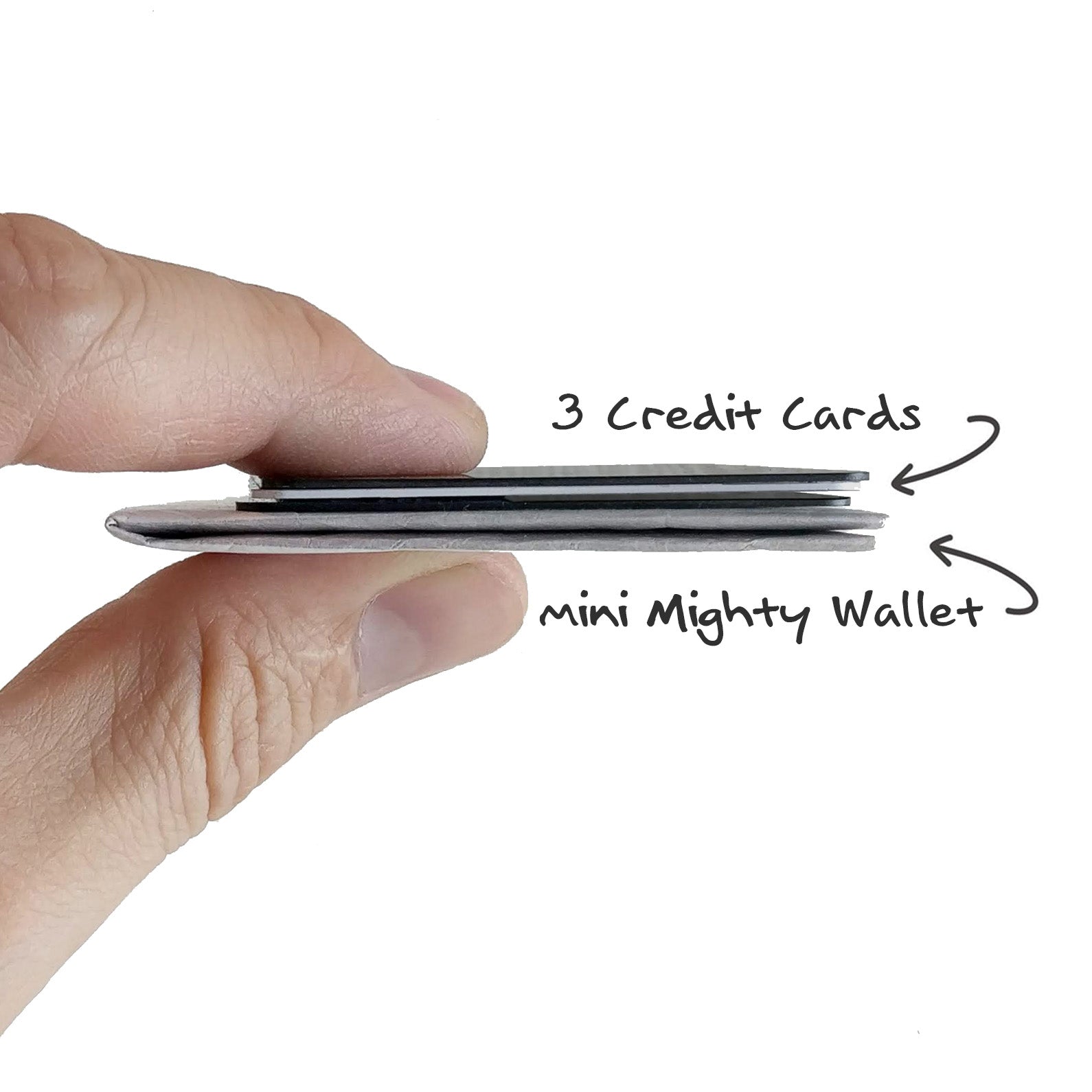 LONG LASTING, WATER & STAIN RESISTANT
Each mini wallet is long lasting, water & stain resistant.
It is the same material as express mall envelopes making each mighty wallet tear-resistant, water-resistant and recyclable wallet.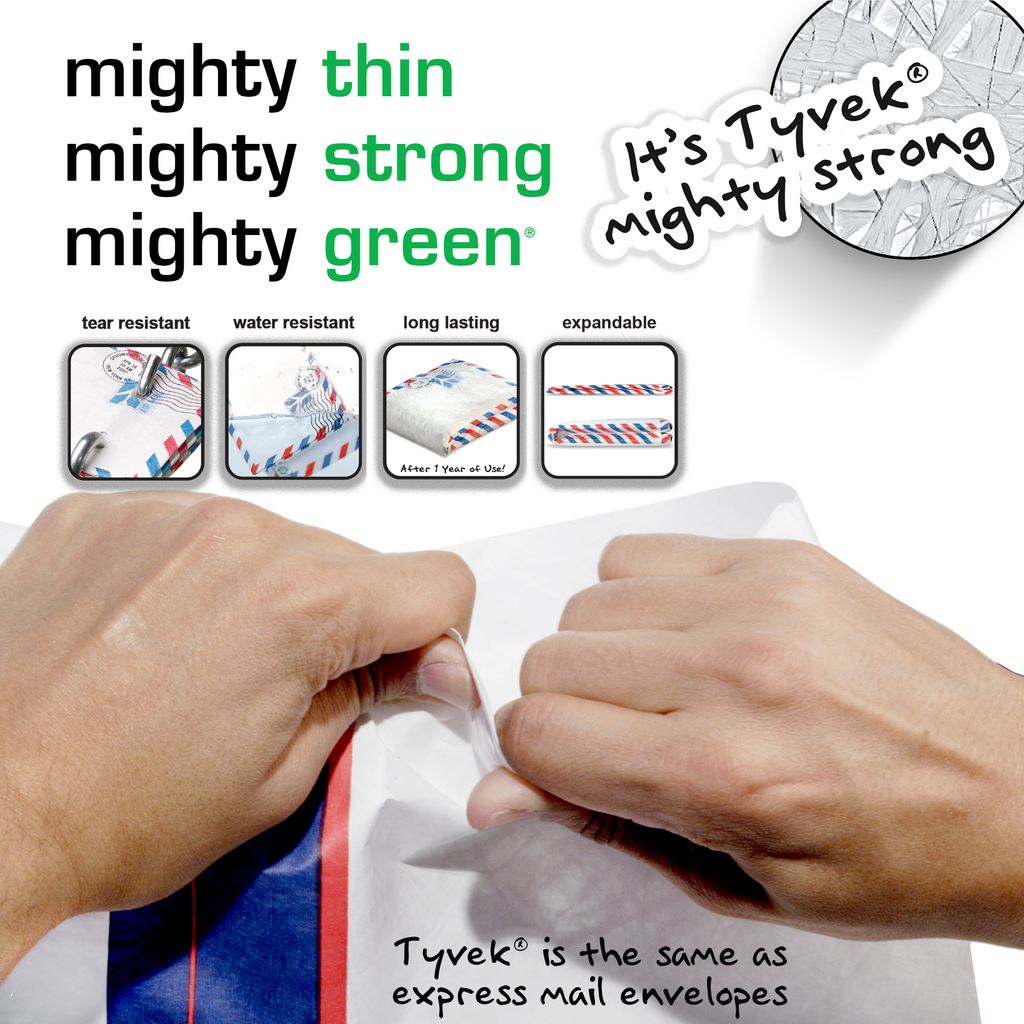 SIZE (CLOSED) : 2.75" W X 3.5" H (SLIGHTLY TALLER THAN A FOLDED DOLLAR BILL)
WEIGHT : 0.265 OZ (LESS THAN 2 CREDIT CARDS)
THICKNESS : 1/8TH INCH (FREAKING THIN)
CAPACITY: 8 DIFFERENT EXPANDING COMPARTMENTS