Automatically cut vegetables immediately cut and ready to use.

With it, you can have an electric vegetable cutter and an electric meat mincer and an electric cleaning brush at the same time, a multi-functional set.
It is more convenient to cut and side dishes, fresh ingredients, easy to clean, use it once and fall in love with it!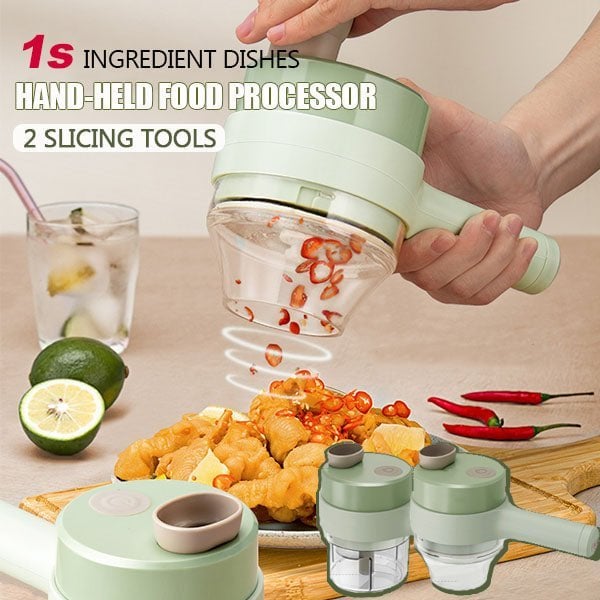 CHARACTERISTICS
Longer: Open feed port, unlimited length of ingredients, long feed in one step, no need to change knife

Filling Hole: It is also convenient to add one, avoiding the tedious steps of opening and screwing the cap, and the long ingredients such as pepper, cowpea, yam, etc. can be directly inserted;

More: Put it in order, it may be better not to stick, put in a small amount first, break it, then continue to put it in, to avoid direct squeezing

More complete: Three sets of accessories for a host and a machine for slicing and scraping

Faster: Tell the motor, open the feed port, add and cut and enjoy fresh ingredients instantly

Two uses: Not only a feeder but also a peeler, stainless steel blade, serrated edge

Hard brush cleaning brush: Not only can shred vegetables, but also brush pots with a brush head, and stubborn stains can also be easily handled
SPECIFICATIONS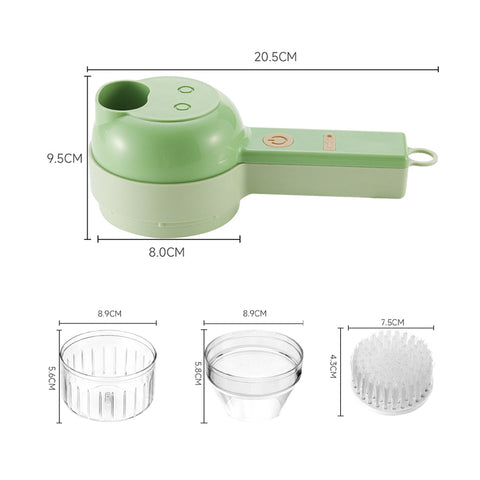 THE PACKAGE INCLUDES
1* Multi-function wireless electric grinder