The collection contains 83 individual element samples. Due to its rarity and radioactivity, Technetium, Promethium. Uranium, Thorium, elements 84 (Polonium), and 118 (Oganesson) were excluded (for obvious reasons).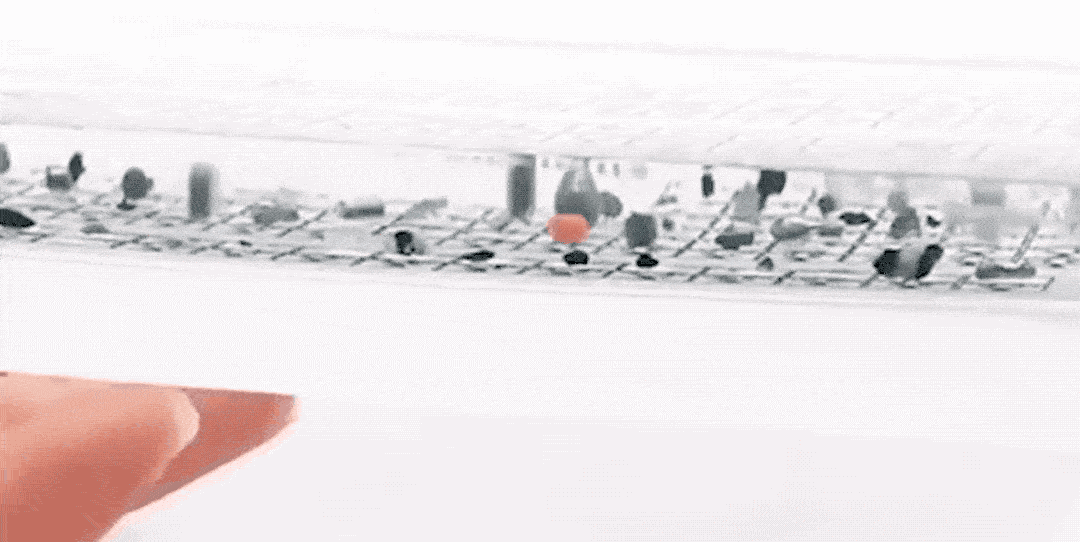 🔥The price is limited! 🔥Grab yours as the limited promotion is available!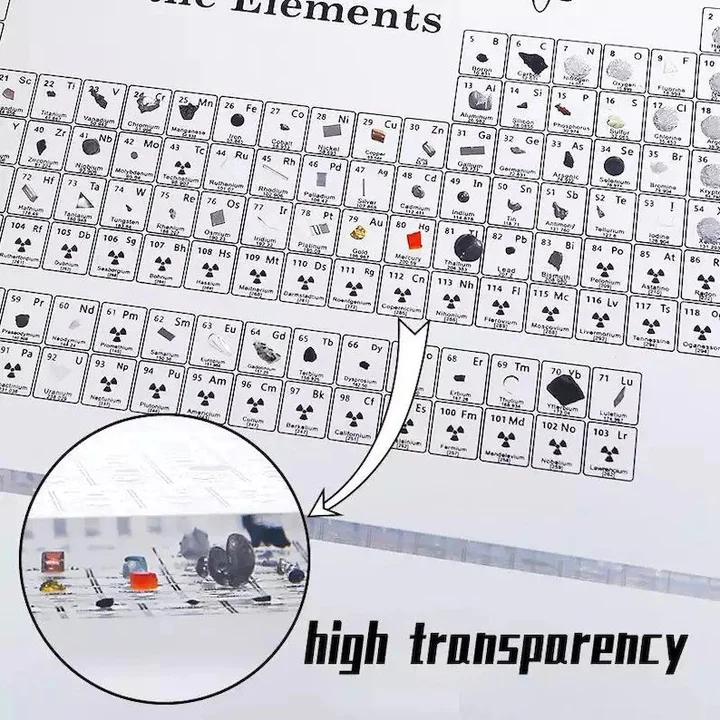 It can be placed in the classroom to stimulate students' interest in chemistry, or it can be placed in the laboratory. It is a very practical tool.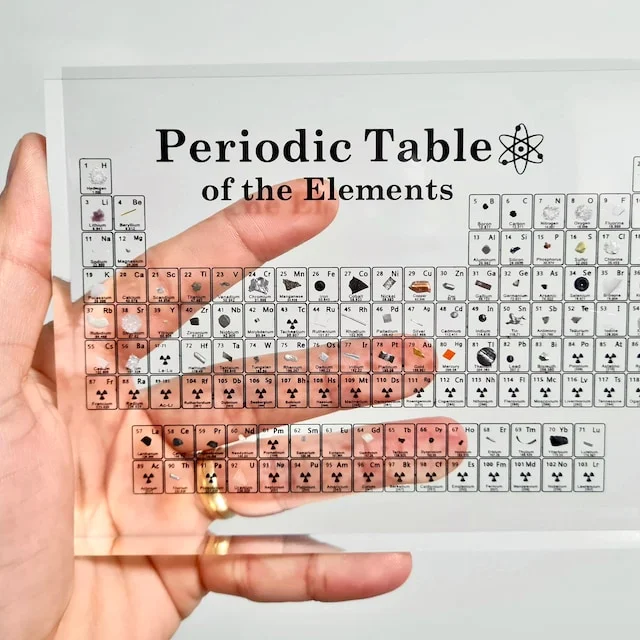 A PROFESSIONAL TOOL:Especially designed for students, teachers and also for professionals in various engineering and scientific industries. It is ideal for teaching and inspiring.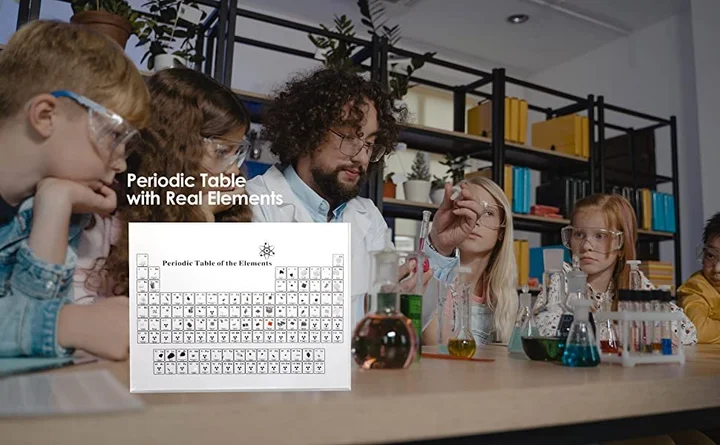 100% Safety: Each element is carefully embedded into the acrylic creating a unique and visually appealing piece of art.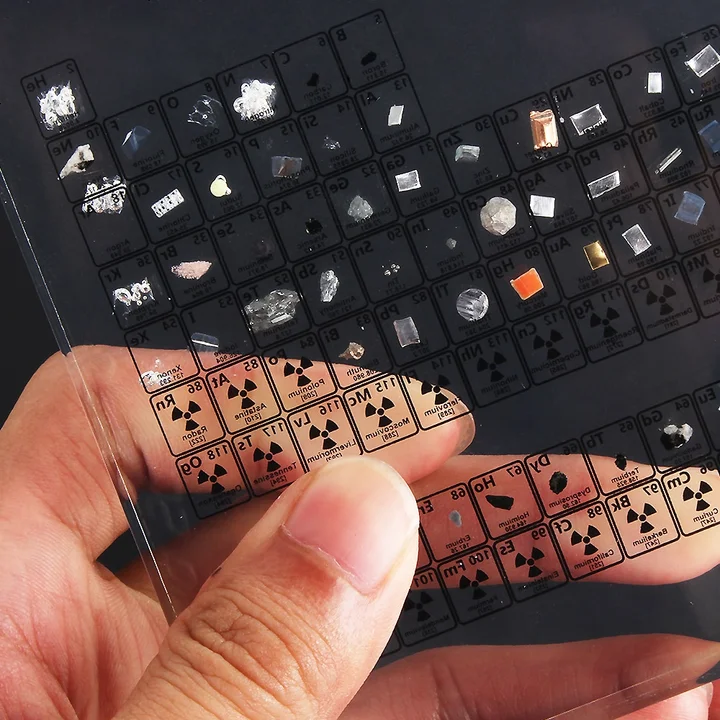 The Specs and Details:
Material: Lucite Acrylic (Made in the USA)

Element Embedments: 83 elements

Non-pure Elements: Fluorine (represented by natural fluorite), Radon (represented by granite), Uranium (represented by Autunite ore), Thorium (represented by thoriated metal)
Package includes:
1*PERIODIC TABLE OF ELEMENTS