"GAME CHANGER for my cardio sessions omg! Highly reccomend, they should ship a TikTok Ring with every download haha, I cant imagine NOT having it."
-JENNIFER S.
★ ★ ★ ★ ★

Smart Wireless Fingerprint Bluetooth Remote Control is a wearable gadget to remote control your phone.
Compatible with iPhone and Android, connected via Bluetooth. It's perfect for scrolling up and down on TikTok, turning ebooks pages or even using it as a remote camera shutter. Try it out!
💪Try it out! It makes your life easier.
E-book Page Turner
When you read, you can turn the pages with the help of this ring. And you can also perform other operations in your hand.
Remote Camera Shutter
Take photos and videos without touching your phone.
Connected via Bluetooth, no app required.
It's a easier way to take selfies, group photos or even record vlogs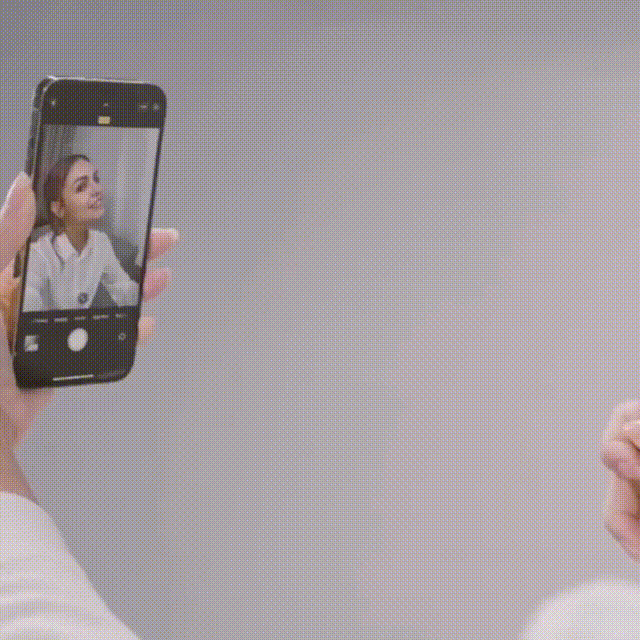 Features:
Wide Compatibility & Long Distance Connection: Compatible with iOS (above 14.8 version) and Android devices. Apply to App Tik Tok Kindle Spotify E-Book. Advanced Bluetooth 5.0 chip create a quick, unbreakable connection and you can remotely control the paired devices within 33 feet. It will turn off automatedly if without any operation for 30 seconds

Long-lasting battery life:

Comes with a 200mAh charging compartment. Small body, large capacity, long battery life. Charge for two hours and work continuously for about 48 hours. The charging compartment and the bracket are integrated, and the mobile phone bracket function is added, which can place the mobile phone.
Tik Tok Wireless Remote Control: The Bluetooth remote enables you remotely control TikTok and e-book. No longer need to constantly slide the screen up/down with finger when watching short videos or reading novels. This remote page turner can help you realize all operations including scrolling up/down, swiping right/left, pause/start, volume + -.
Camera and Video Recording Remote: This camera remote controller lets you trigger image or video recording within 33 feet, which enable you to take family photos, selfie or video by yourself no matter where you are. Eliminates awkward pose when take group picture, and prevents phone from dropping when snap a selfie with one hand
Charging Case, Charging on the Go: Using time lasts for over 14 hours on a single charge and total 86 hours with charging case. Fully charging the rechargerable case only needs 90 minutes, automatic power-off when the battery is fully charged
Specifications:
Bluetooth version: V5.0
Transmit power: classll (-6dBm~+4dBm)
Frequency (Hz): 2.40GHz~2.48GHz
Distance: 10M
Controller battery capacity: 25mAH
Controller charging time: about 1 hour
Charging bin battery capacity: 200mah
Charging time of charging compartment: about 1.5 hours
Controller size: 25*25*12cm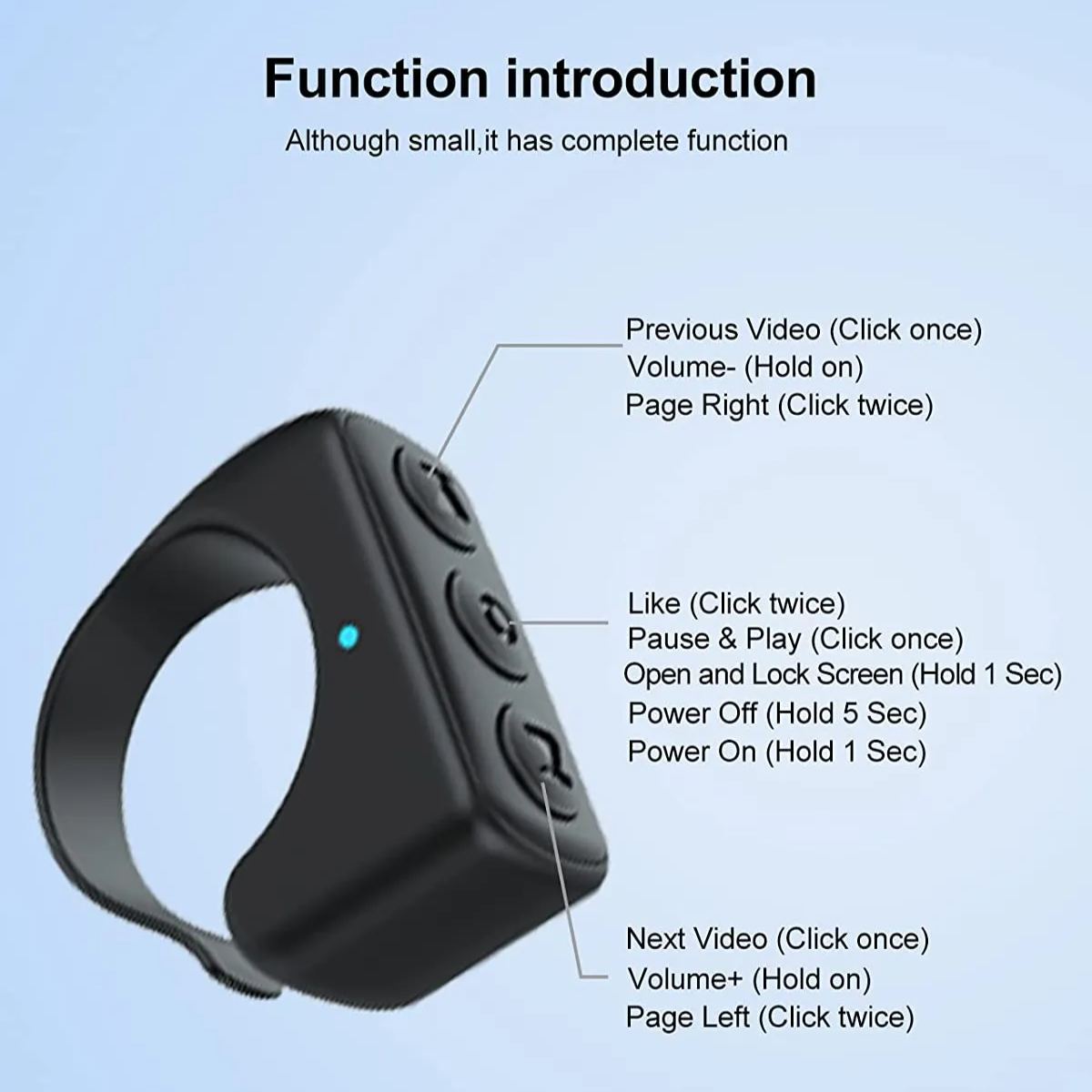 Package included:
1 x Tiktok smart ring
1 x charging case
1 x Type-C cable
1 x user manual
1 x outer box