Are you still worried about the inconvenience of washing your hands when you go out?
Worry not, we now have this soap flake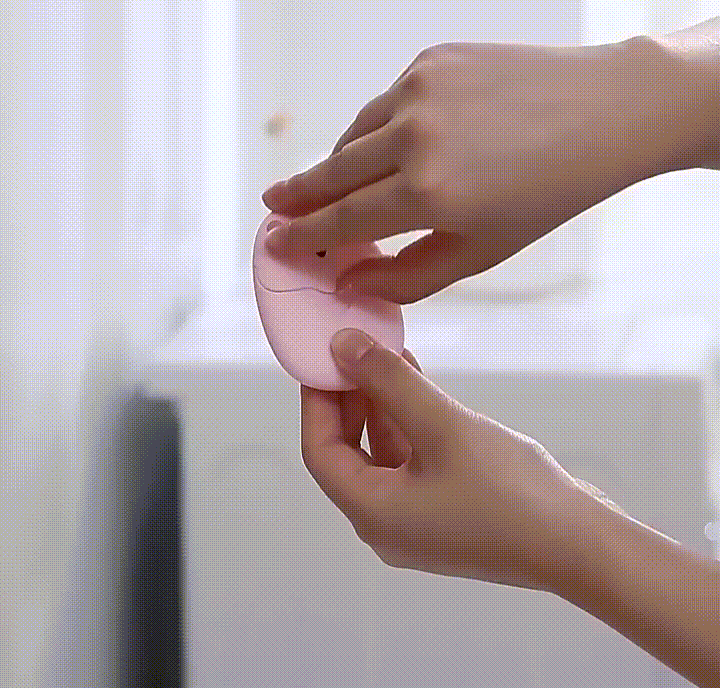 This product has many features
Convenient, portable and easy to use.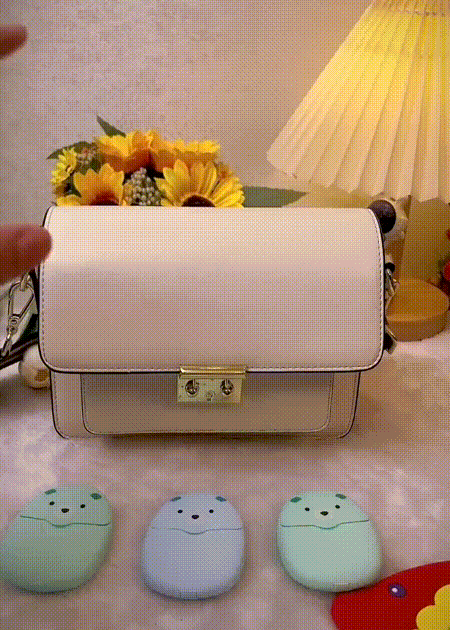 It is also suitable for children, and can make children fall in love with washing hands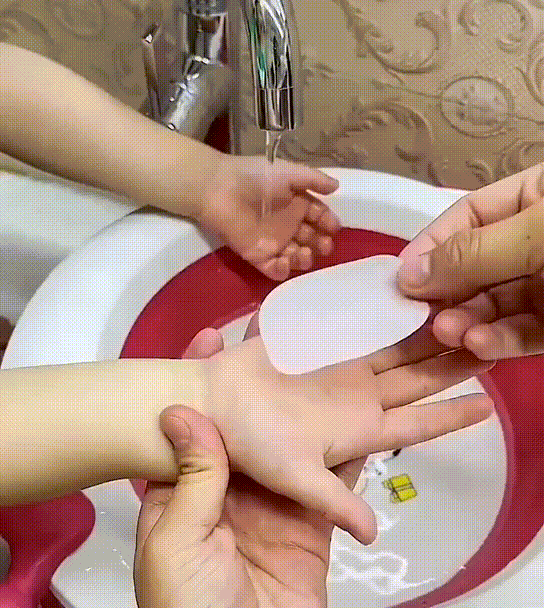 Soak a little water in your hands, rub them with your hands, it will create a rich lather, just rinse with water.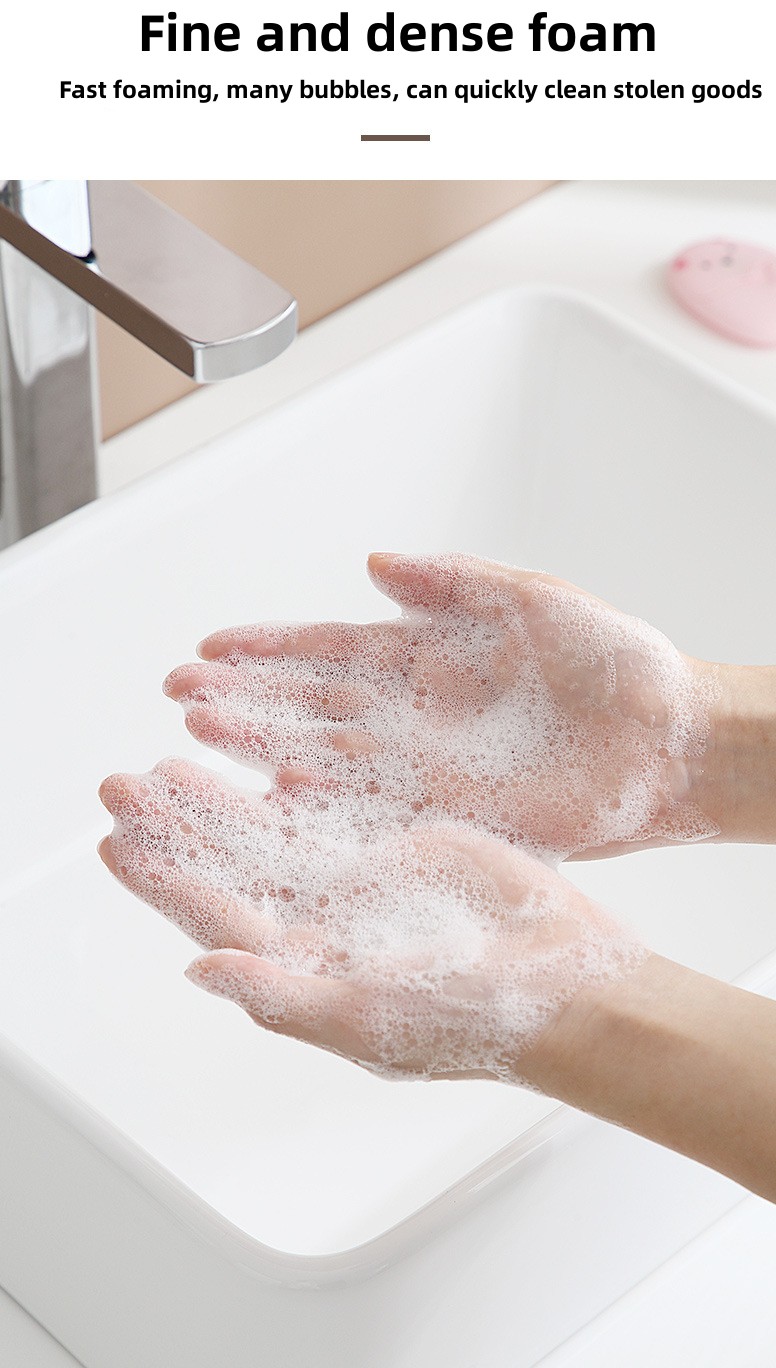 50 pieces are packaged in a pocket sized box.

Made of soap and plastic case.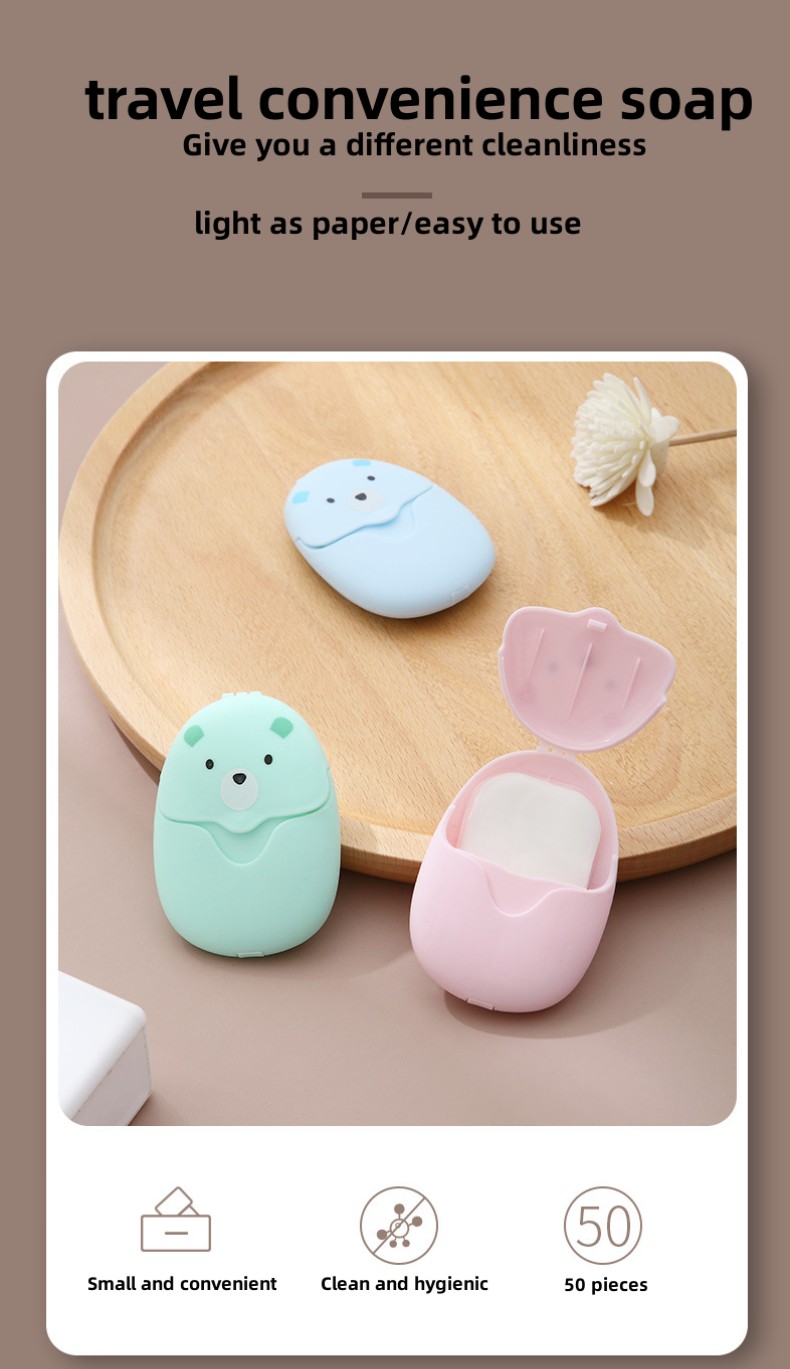 package includes:
soap flake*1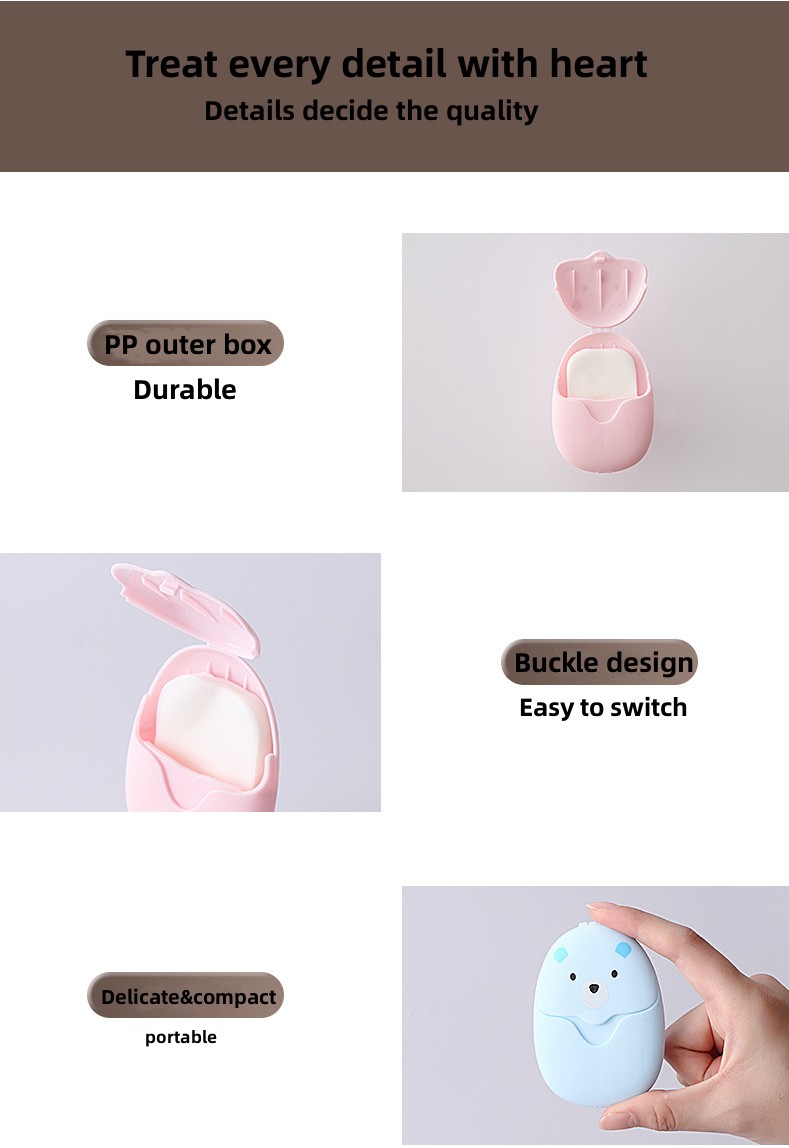 The method of use is as follows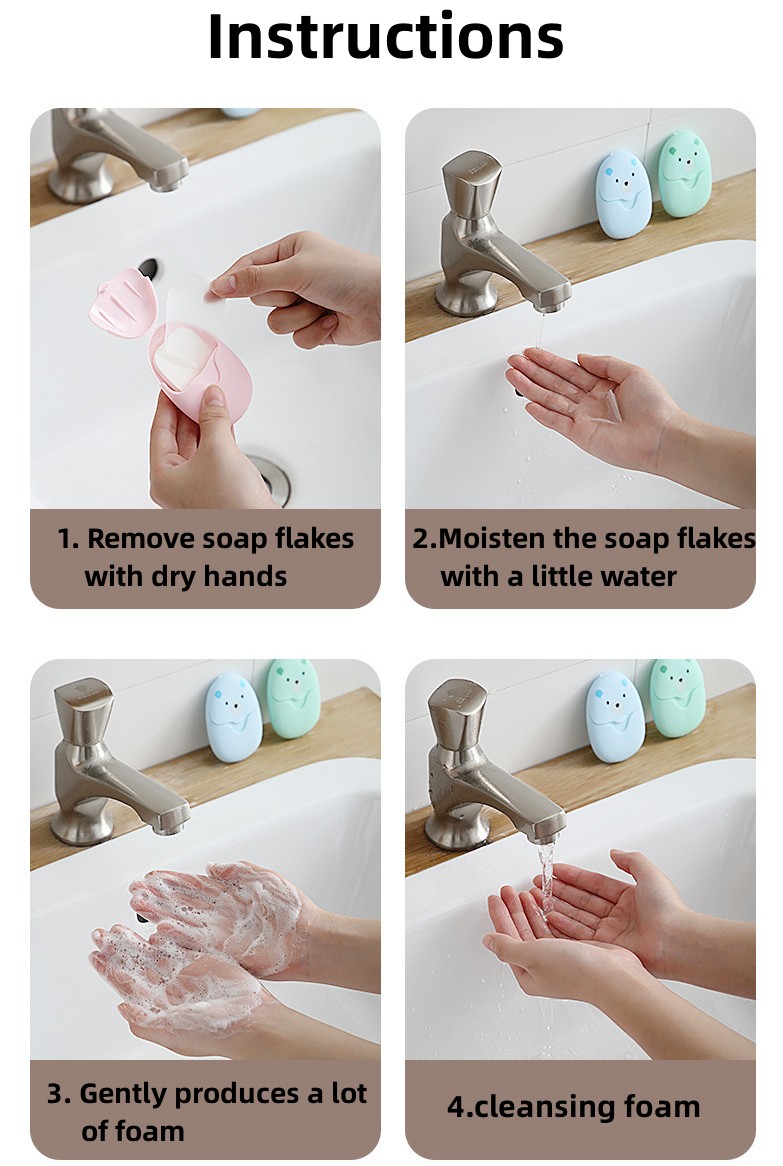 Specification:
Size: 7*4.5cm/2.76*1.77inch
Box color: multicolor