Watch firefly dancing when the wind blows!
✨Make your garden more attractive
⭐TWO LIGHTING MODES: There are 2 different lighting modes for vivid and gorgeous visual effects.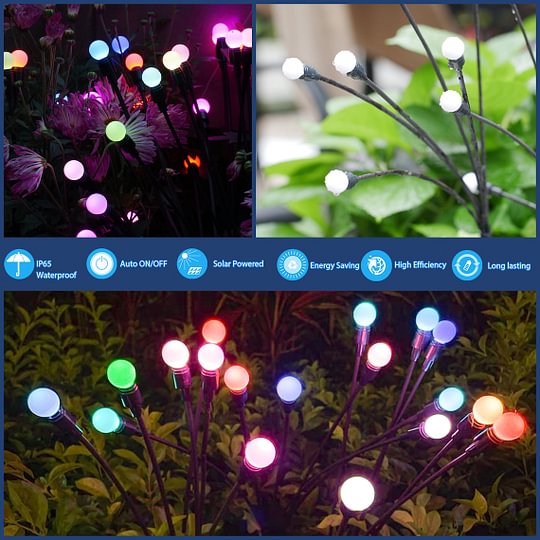 ⭐SWAYING WHEN WIND BLOWS:The most unique solar decorative lights in the market, our solar starbust swaying lights is propped by very soft & flexible wires, so the light sways when the wind blows, you will be thrilled to see how how the solar light "DANCING" when the wind blows
Feature
Solar Powered: Powered by a rechargeable 600mAh battery, the light can be fully charged in 6-8 hours on a sunny day. After fully charged, it will last up to 8-12 hours at night.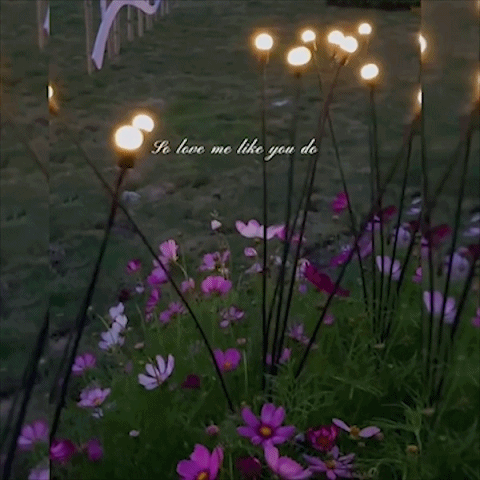 Easy Installation And Wireless: No cables or plugs required, just grow solar lights in your garden and flip the switch to enjoy the most beautiful solar decorative lights in the world.
WEATHERPROOF IP65 & HEAT RESISTANT: The solar panel and the lampshade are both fabricated from high level waterproof IP65 material. They can stand with rain, hail and snow and work perfectly during harsh weather.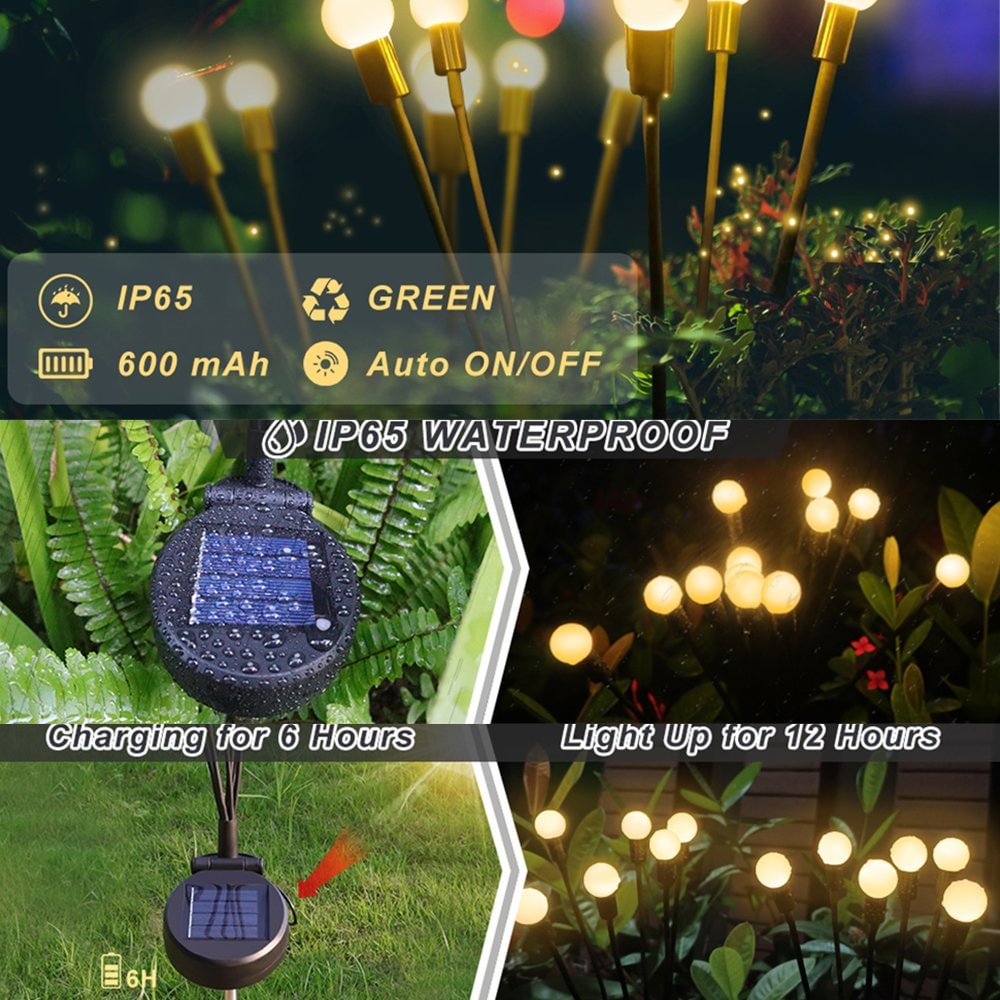 Auto On/Off Dusk to Dawn: It will automatically turn on at night and turn off at dawn, eco-friendly and energy-saving.

⭐PARAMETER
Number of bulbs: 6 Light Blubs
Luminous color: warm white; multicolor
Length: 30''
Waterproof: IP65
Charging method: Outdoor light charging for about 4-8 hours
Lighting duration: about 8-12 hours
Application: garden, courtyard, lawn, roadside, poolside, etc.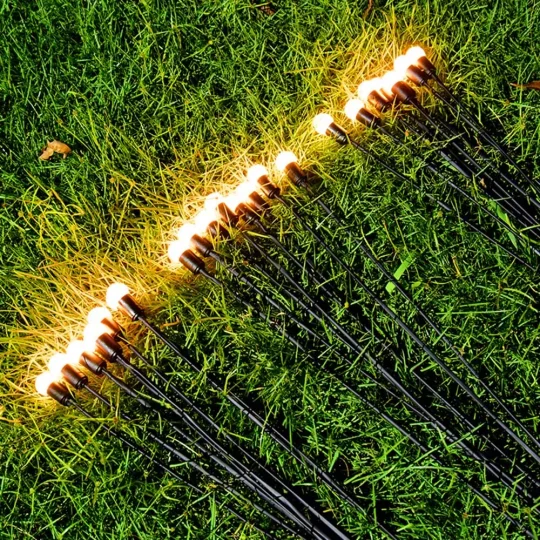 Specifications
Material: ABS
Height: about 75cm (Removable Design)
Colour: Warm White
Charging time: 6-8 hours
Working time: 8-12 hours
Waterproof grade: IP65
Battery Capacity:600mAh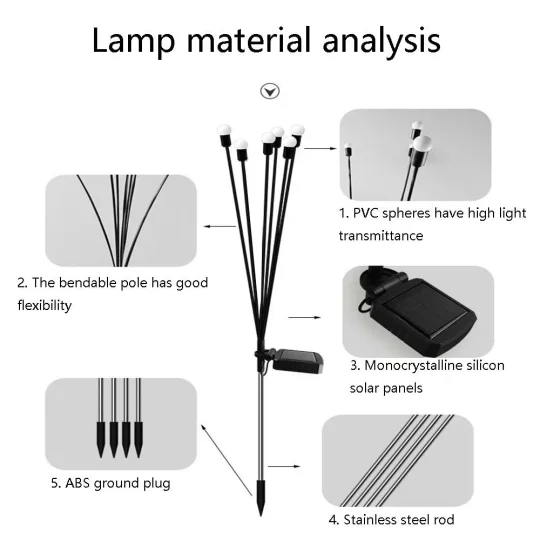 [Buyers Show]

C. Hobbins
I raved about its unique lighting and I am very happy with this product. They work great in my driveway! So beautiful! I like them. I am very happy with my purchase and will be purchasing a second set for other areas of my front yard.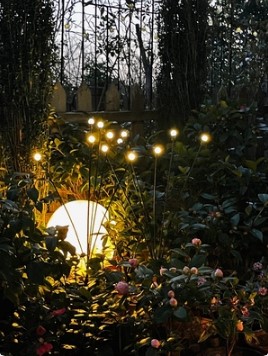 Michael Porter
It works perfectly!Love my idea!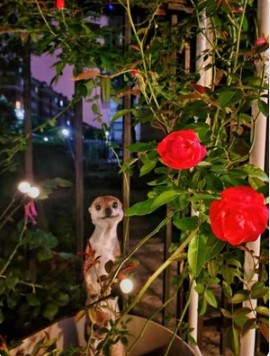 Michelle L Brucker
I bought these solar powered lights to illuminate a black spot on my front lawn sidewalk and to add some decor. Easy to assemble, as advertised, I am very satisfied, they are exactly what I need! Highly recommend them.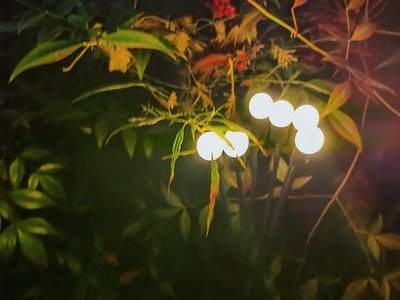 It's like fireflies in our backyard , we have BBQ in the backyard , the light up make whole family very relaxing and entertaining in the night , also you could put near wood fire in the camp ground .it is Very special and fun experience.